Vermont Studio Center Campus Master Plan at the Red Mill Gallery
July 09, 2019
CDG would like to wish Vermont Studio Center (VSC) well as the non-profit artist and writer residence program in Johnson, Vermont celebrates its 35th anniversary.
VSC's mission is to provide studio residencies in an inclusive, international community, honoring creative work as the communication of spirit through form. Situated around the Gihon River in Johnson's historic village, VSC is the largest international artists' and writers' residence program in the United States.
In collaboration with VSC's senior staff, directors, trustees, CDG has crafted a Campus Masterplan to stabilize, preserve, renovate, and build new to honor and support VSC's mission for generations of artists to come.
At right/above, Milford Cushman, CDG Founder and President, presents photographs and drawings of Campus Master Plan building projects. Photo courtesy of Joe Healy, VSC Marketing & Communications Manager.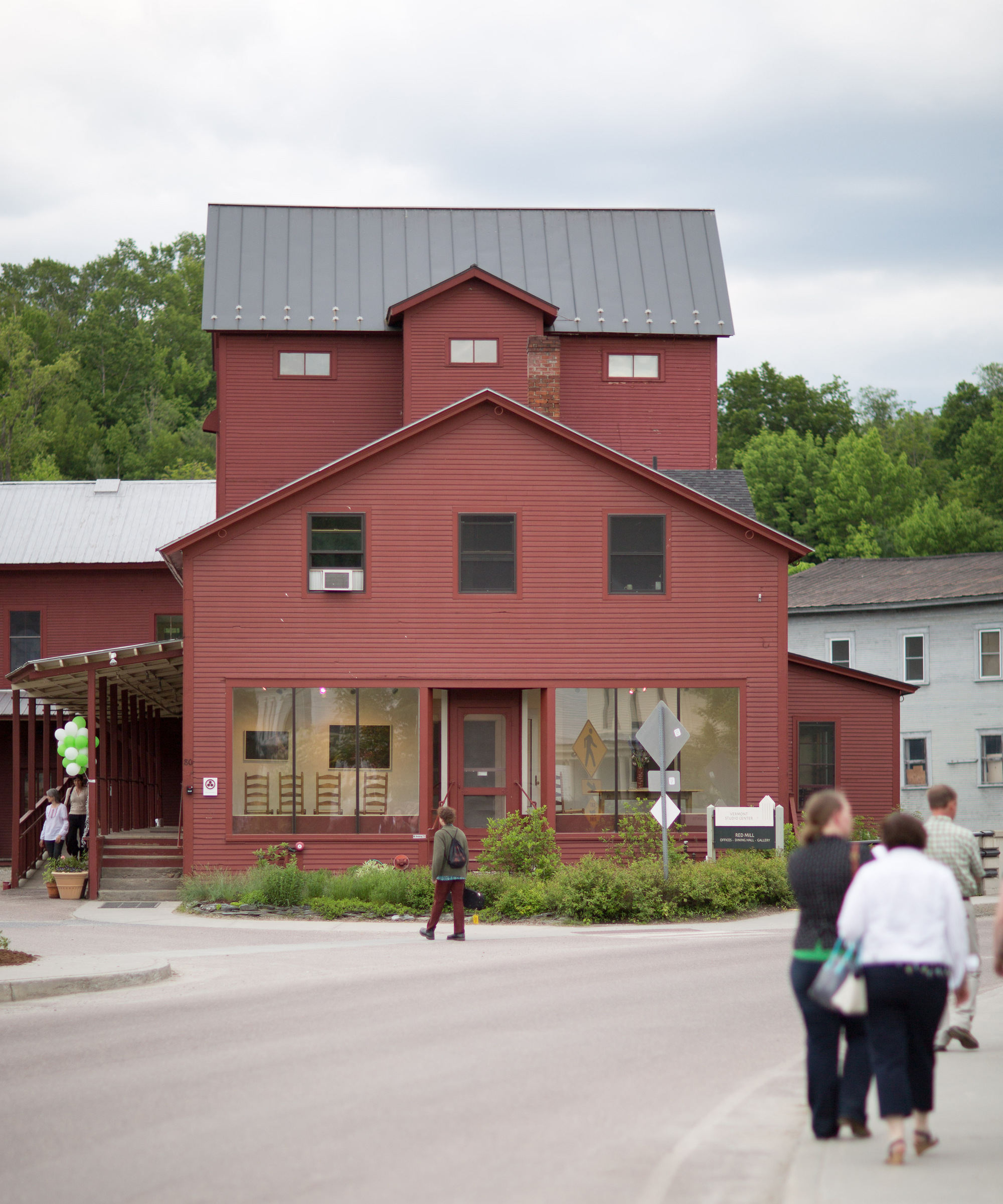 VSC's current and future programmatic needs have been the catalyst for defining our planning and design work, alongside the goals of increasing accessibility, establishing significantly higher energy efficiency, and respecting the village's historic architectural identity.
During VSC's celebration of its anniversary, the Red Mill Gallery is displaying images of the campus master plan, and completed as well as proposed work on the campus.
< VSC's Red Mill Building & Gallery, Lindsay Raymondjack Photo
Our team is proud to collaborate with VSC on this endeavor that will have a positive impact on the lives on thousands of artists and their families. Of the planned projects, the Kowalsky Building was completed in 2017, the Church Studios Building in 2018, and the Pearl Building project is slated for groundbreaking in October 2019.
Below, Milford Cushman, CDG President, describes the Campus Master Plan while giving a walking tour of VSC's campus. Photo courtesy of Joe Healy.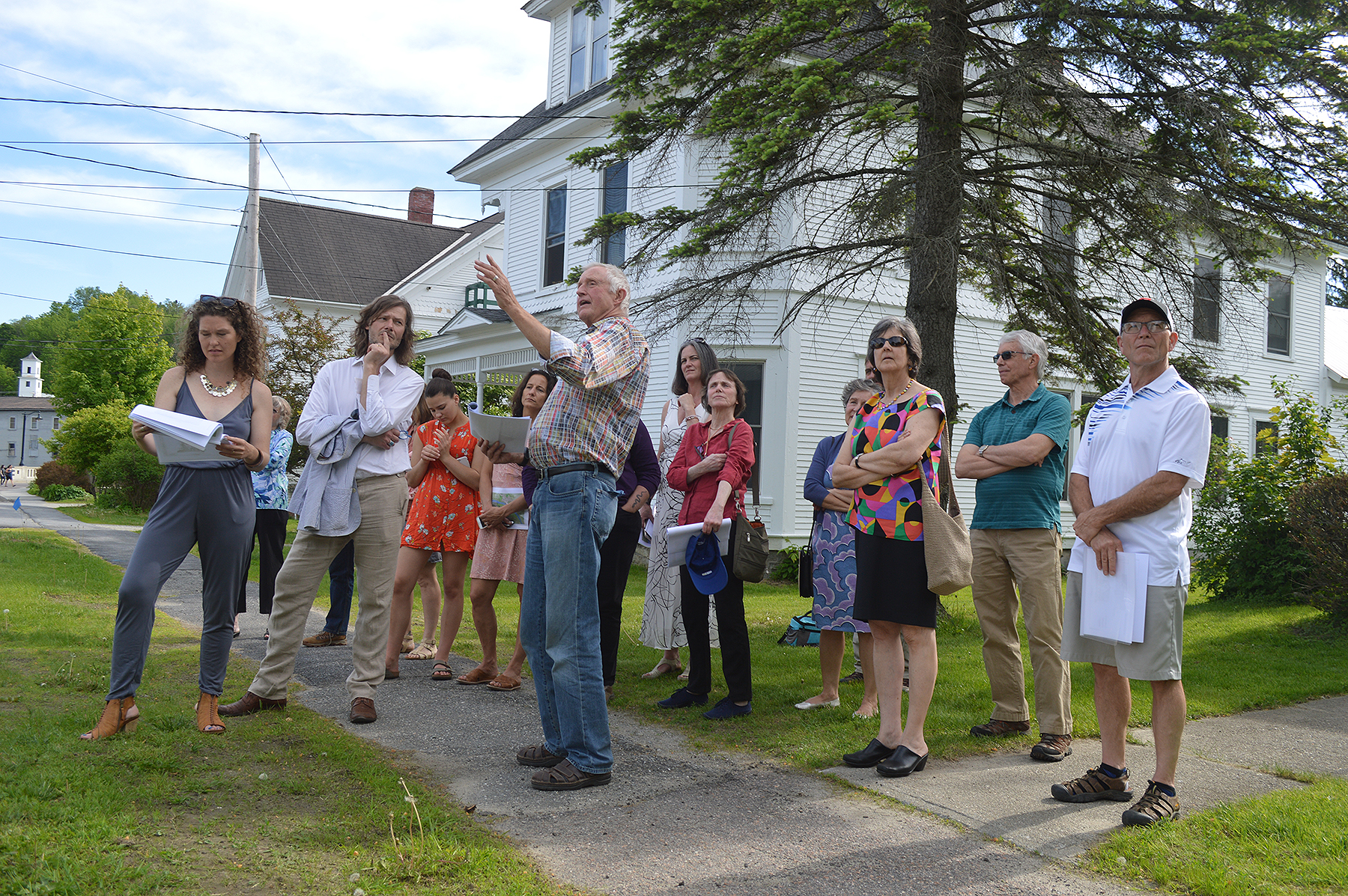 The Vermont Studio Center planning, design, and construction teams include:
Masterplanning:
Cushman Design Group, VSC Senior Staff, Directors, and Trustees
Schematic Architectural Design:
Cushman Design Group
Architect of Record:
The Design Group, Jeff Schoelkopf & Jim Edgcomb
General Contractor:
Donald P. Blake, Jr., Inc.
Learn more about Vermont Studio Center >>
Related Posts