Pearl House Project at the Vermont Studio Center to Begin
November 08, 2018
CDG's Vermont Studio Center (VSC) project team is proud to announce that VSC's Directors and Board of Trustees have chosen to move forward with funding the renovation of the Pearl House on Clay Hill Road in Johnson, Vermont.
VSC's directors, senior staff, trustees, and the Campus Master Planning Committee are beginning a major fundraising initiative to support the project's April 2019 goal to break ground.
We are honored to share that this initiative has been named the Milford Cushman & Terri Gregory Challenge Fund in recognition of their and CDG's multi-year commitment to VSC with design services donated in support of the organization's mission to provide studio residencies in an inclusive, international community, honoring creative work as the communication of spirit through form. The challenge fund has been established by two VSC Trustees to support the project as fundraising begins in earnest.
The Pearl House project includes a "down to the studs" interior renovation of the two historic residential sections of the building, extending the living space into an historic barn section, and removing another barn to construct a new two-story addition in its place.
The occupancy of the building will increase from 9 bedrooms and 4 bathrooms to 14 bedrooms and nine bathrooms. The first floor bedrooms, bathrooms and an efficient kitchen will all be ADA accessible. Two humble apartments for VSC staff or visiting board members will also be ADA accessible. Building insulation will be significantly higher performance than Vermont's energy code requirements. Triple-pane windows, high efficiency lighting and HVAC systems will also contribute to the building's low energy usage and overall comfort level for its occupants.
As with the Kowalsky Building and Church Studios projects, CDG leads the master planning and design teams, with Jeff Schoelkopf and Jim Edgcomb of The Design Group of Warren, VT being architect of record. Travis Cutler and Tom Bjerke, Vice-President and Project Manager respectively of Morrisville, Vermont general contractor Donald P. Blake Jr, Inc. will lead the team of contractors involved in the preservation, renovation, and addition to the historic building. Key aspects of the building's detailing and construction will be preserved to celebrate its place in Johnson, Vermont's historic village.
Below are renderings of the proposed renovations and addition to the existing Pearl House by CDG Designer David Koschak. Depicted are a new access ramp at the South entry, and the new two-story addition to replace the existing east barn.
Learn more about the Vermont Studio Center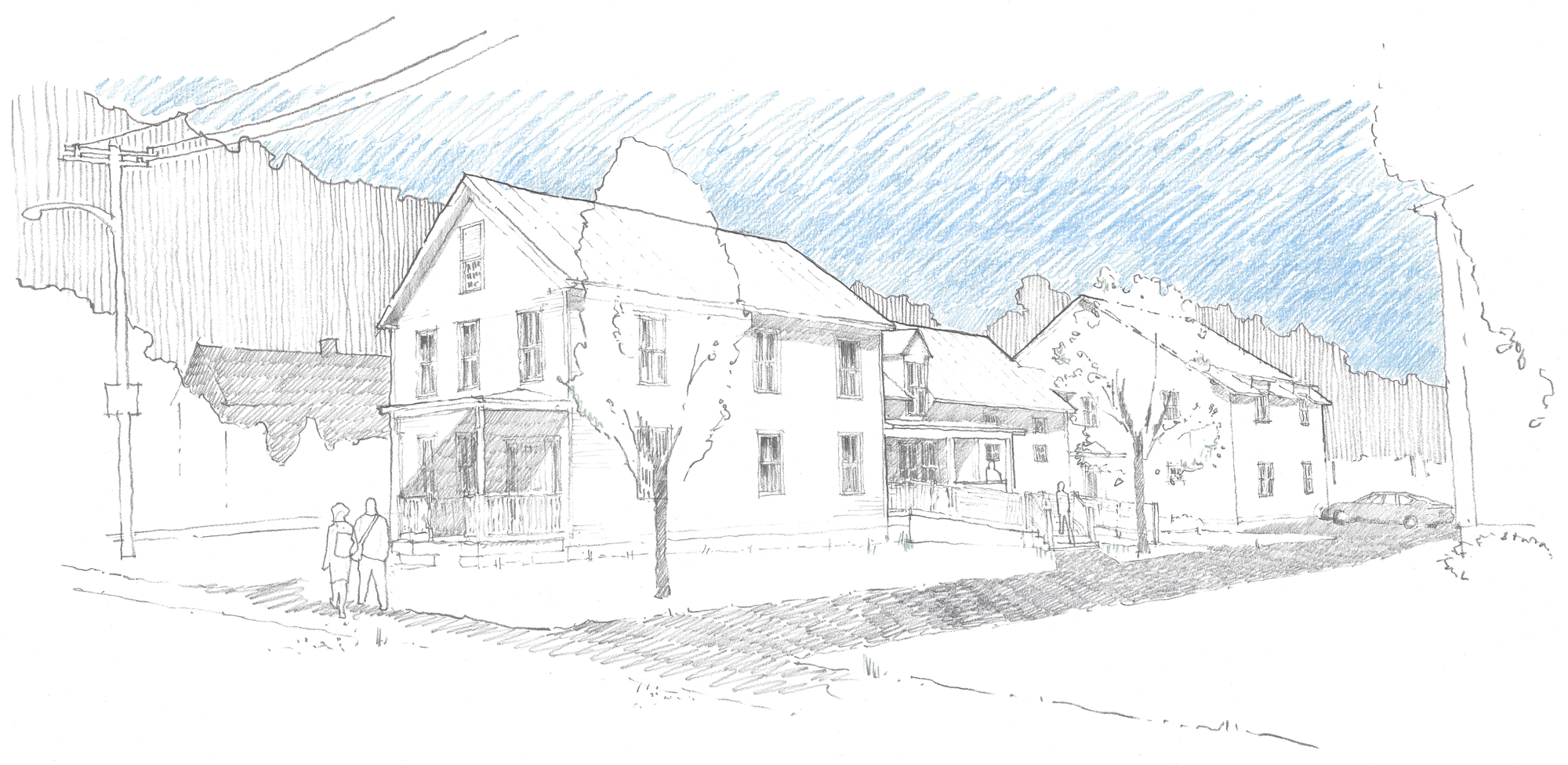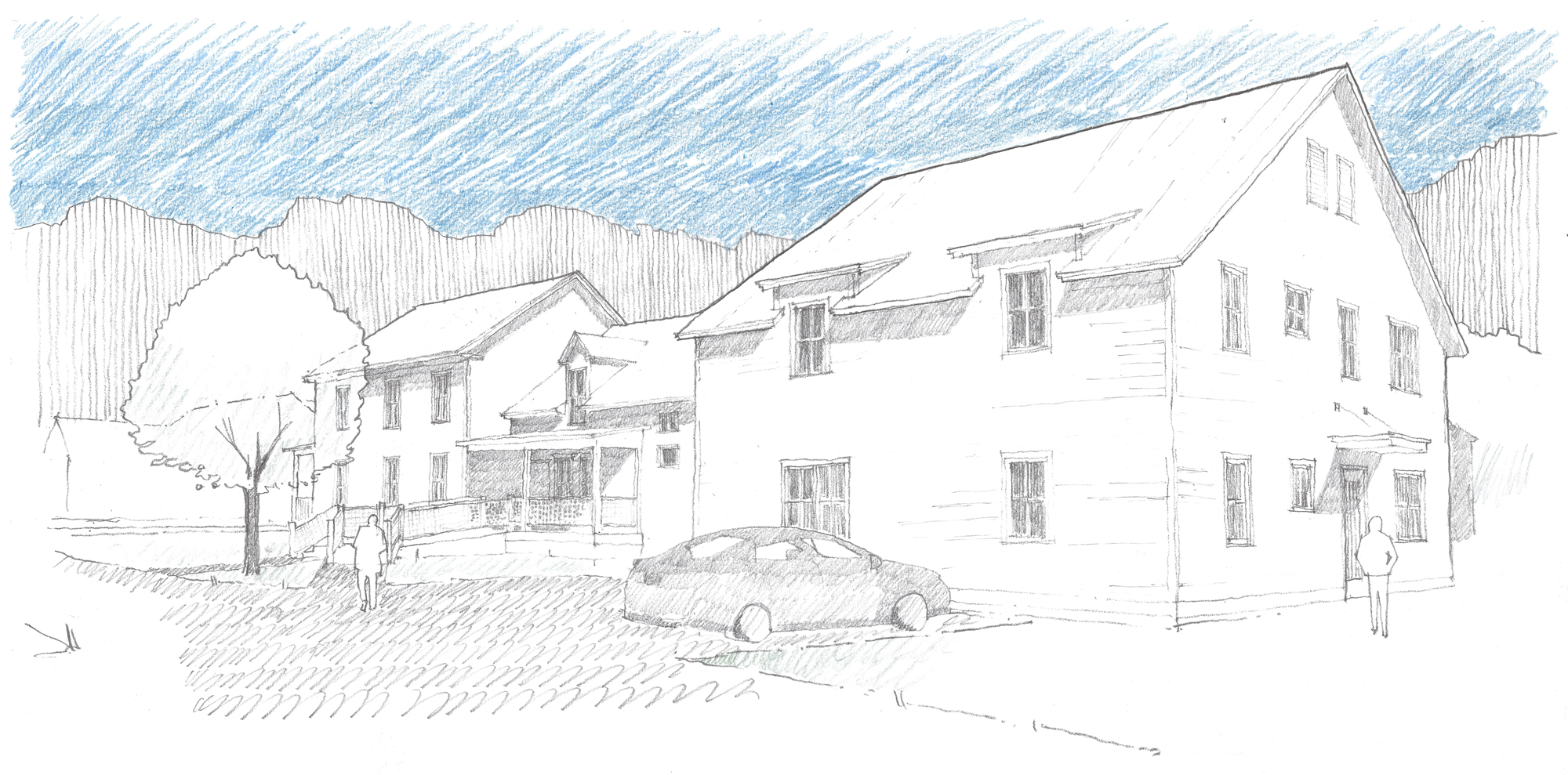 Related Posts