Sketching Under The Summer Sun
July 09, 2019
For CDG's team, hand drawing remains the preferred method to study design solutions. There's no medium as flexible, utilitarian, instinctual, and instantly gratifying as pencil and paper.
Creating by hand nourishes us as professionals, reconnecting with what allowed many of our imaginations and curiosity to flourish when we first felt the pull towards the craft of architecture.
The thumbnail to the right is a conceptual design for a mountain home by Chad Forcier and Kelley Osgood, CDG Project Managers. Below, we're sharing two projects currently on our drawing boards: rural cabins in need of rehabilitation, and a new lake home and its landscape.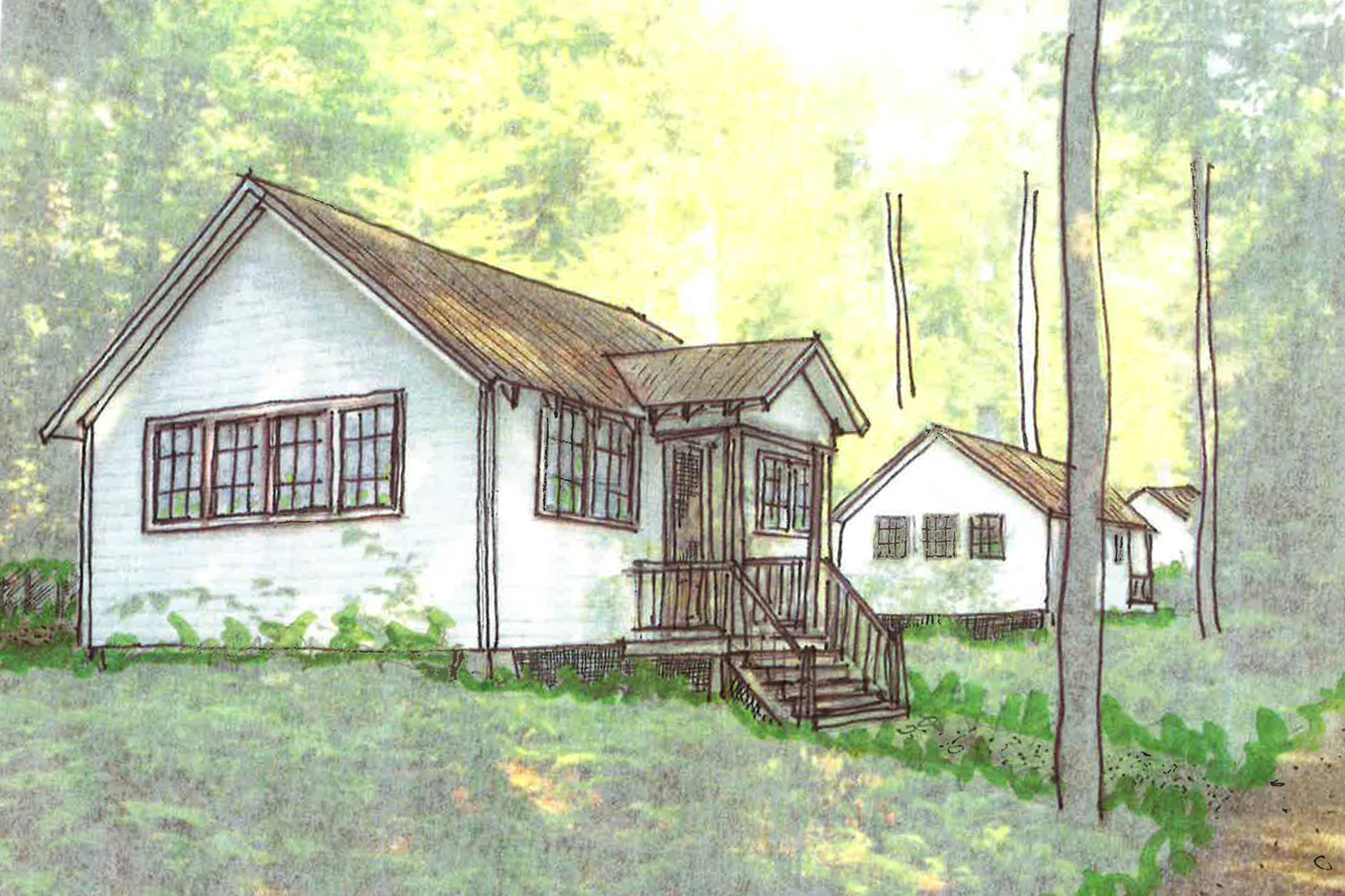 The images above and below are composite sketches done over a photograph to demonstrate the character of these rural cabins once stabilized, preserved, and renovated. Using a photo of the existing structure as the underlay creates a familiar context to work inside of when sketching and studying proposed changes. Sketches by Kelly Osgood, CDG Project Manager.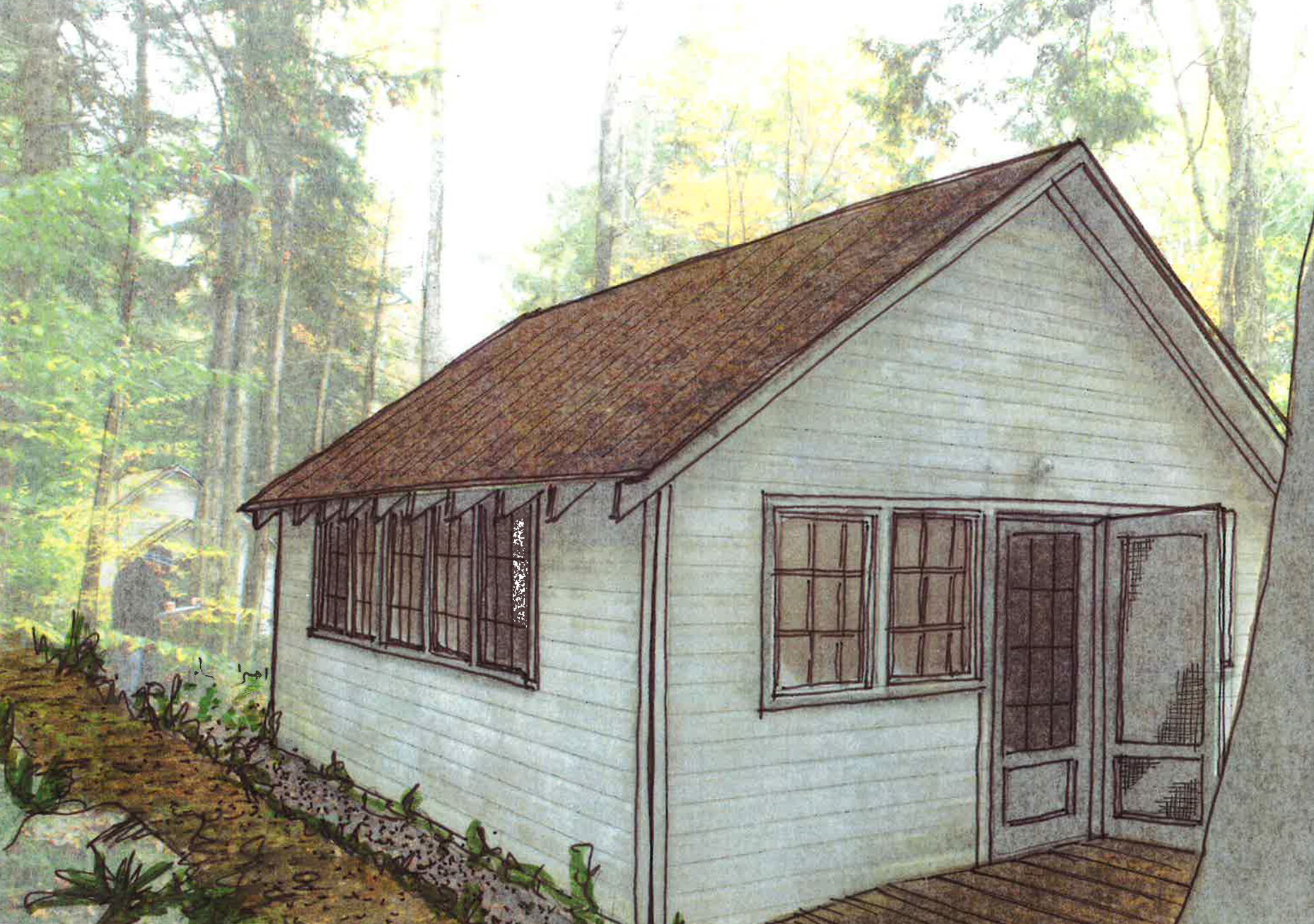 Above & Below: David Koschak, CDG Designer, created these sketches to study the relationships created in the home's approach sequence, while also evaluating the balance of visually soft space including plantings, and visually harder volumes including the architecture. Drawn to appear as if the viewer is at "eye level", they offer a realistic portal into a composition with key elements in place, however not yet fully developed.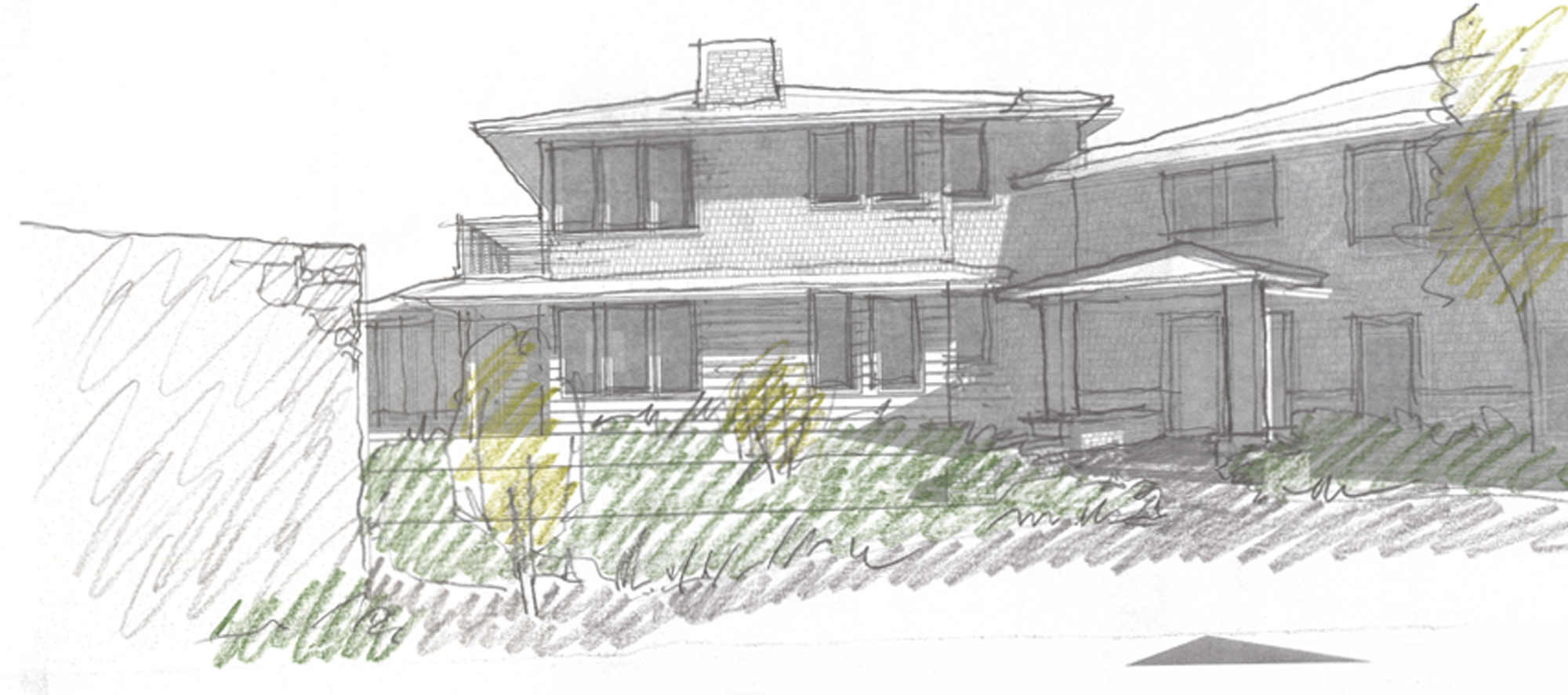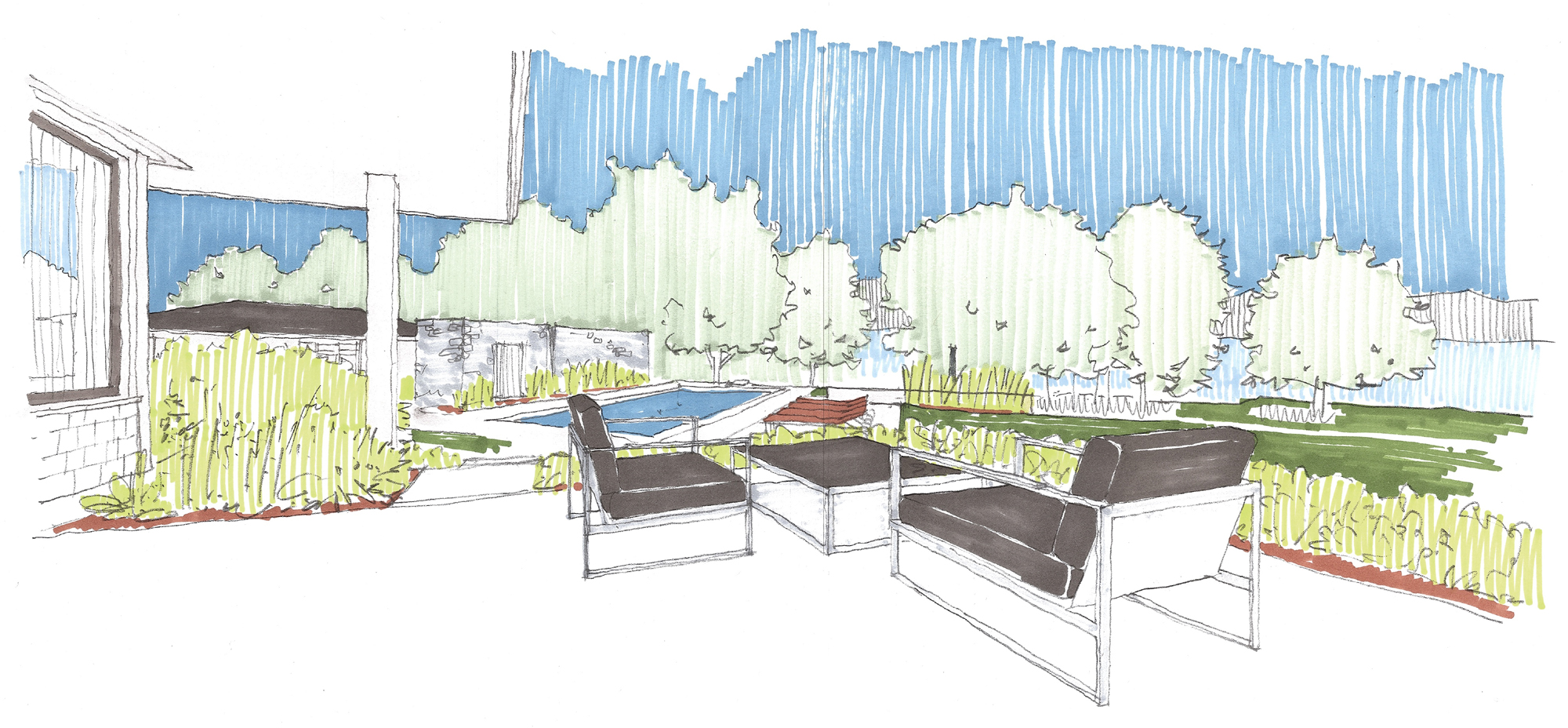 This colorfully rendered presentation drawing by David Koschak shows a human perspective of a proposed patio and swimming pool scheme, with views towards the lake at the edge of the yard. The use of color is intended to create implicit clarity for the viewer, visually explaining what each element of the drawing is and how it relates to the others.
Related Posts