A House for Living in the Mountains
July 09, 2019
There's something about creating a vision that's hard to resist. When it comes to architecture and design, physically being in a space or on a site with open eyes, ears, and mind, a pen and paper enables us as designers to tease out a project's potential.
By carefully analyzing a site's topography, surroundings, and solar orientation we are able to tailor each sketch and aspect of a new home or renovation to the land that it will inhabit.
We then thoughtfully interpret what we've begun to explore through our collective wisdom and expertise, and focus our design effort using our client's requests.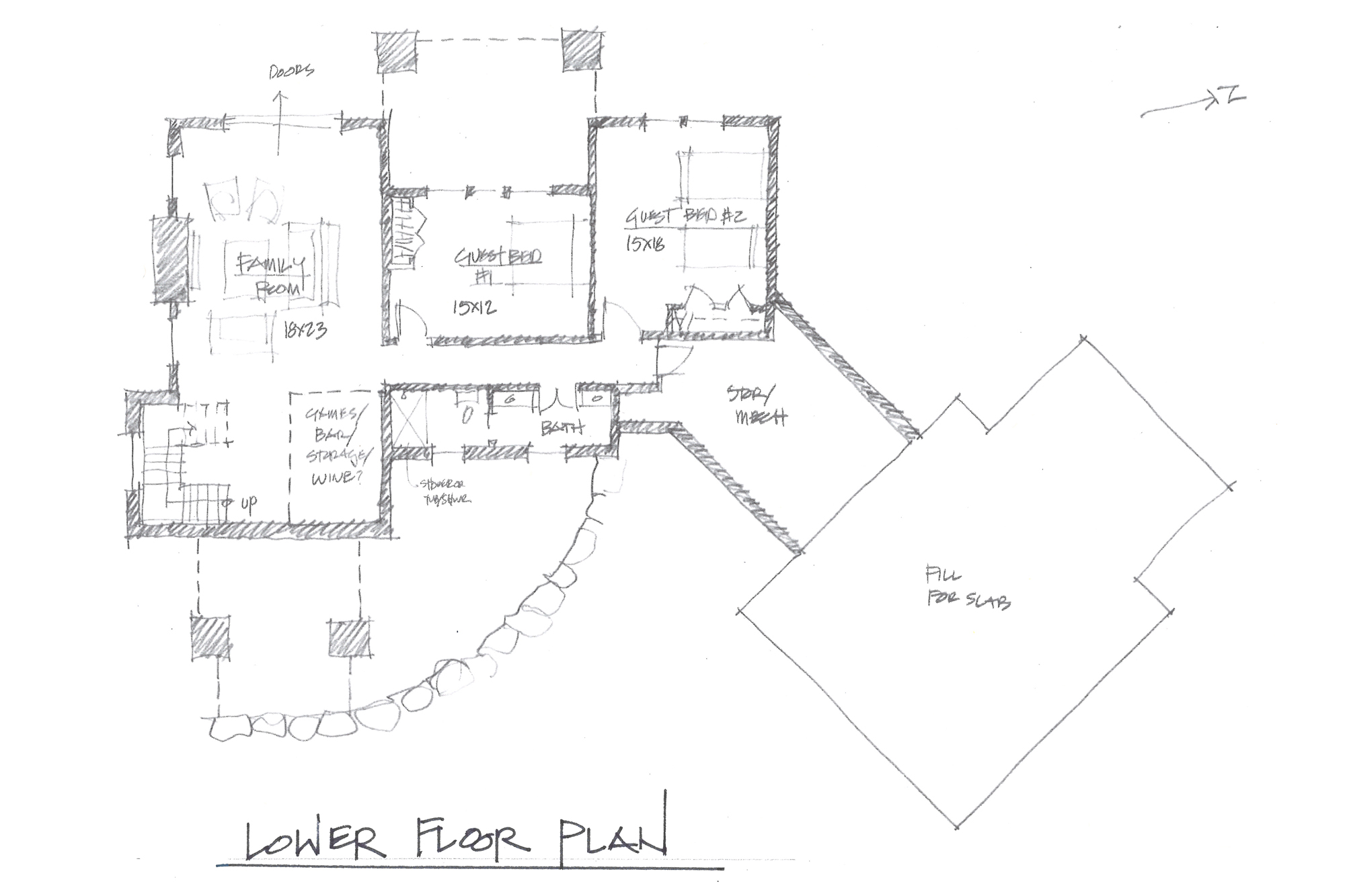 The first few lines sketched are intended to provide an early conceptual framework for what is to be brought to life. This framework, while ultimately site specific, could be re-imagined in a variety of ways for a site with similar characteristics.
< Lower Level Floor Plan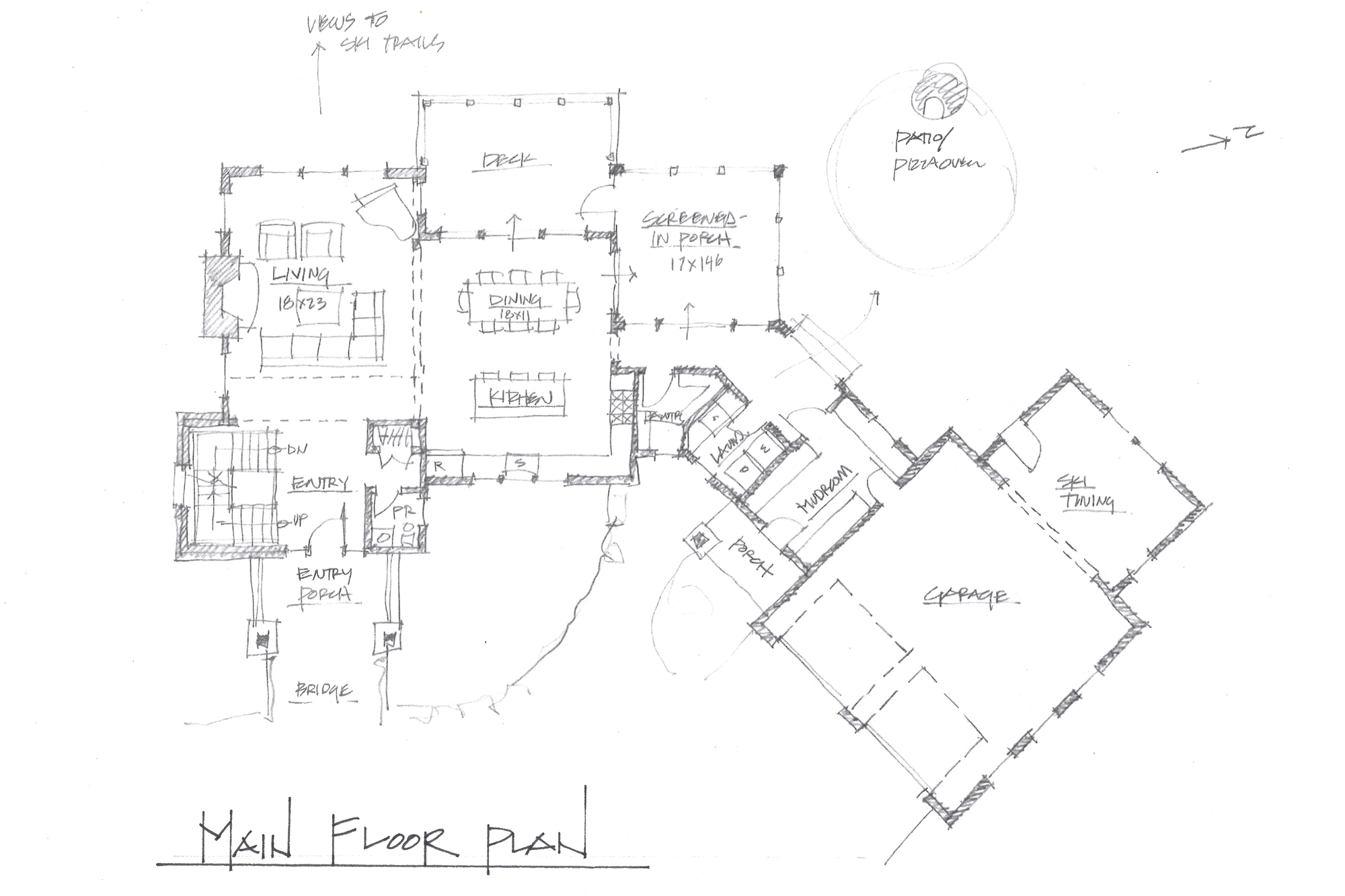 This conceptual design is for a home on a sloping site, surrounded by the forest and with views towards Mount Mansfield in Stowe.
Envisioned as having its efficient floor plan gently nestled into and articulated across a sloping site, the design creates the opportunity to incorporate a full-height lower level at grade, while orienting the building toward stunning mountain views.
Main Level Floor Plan >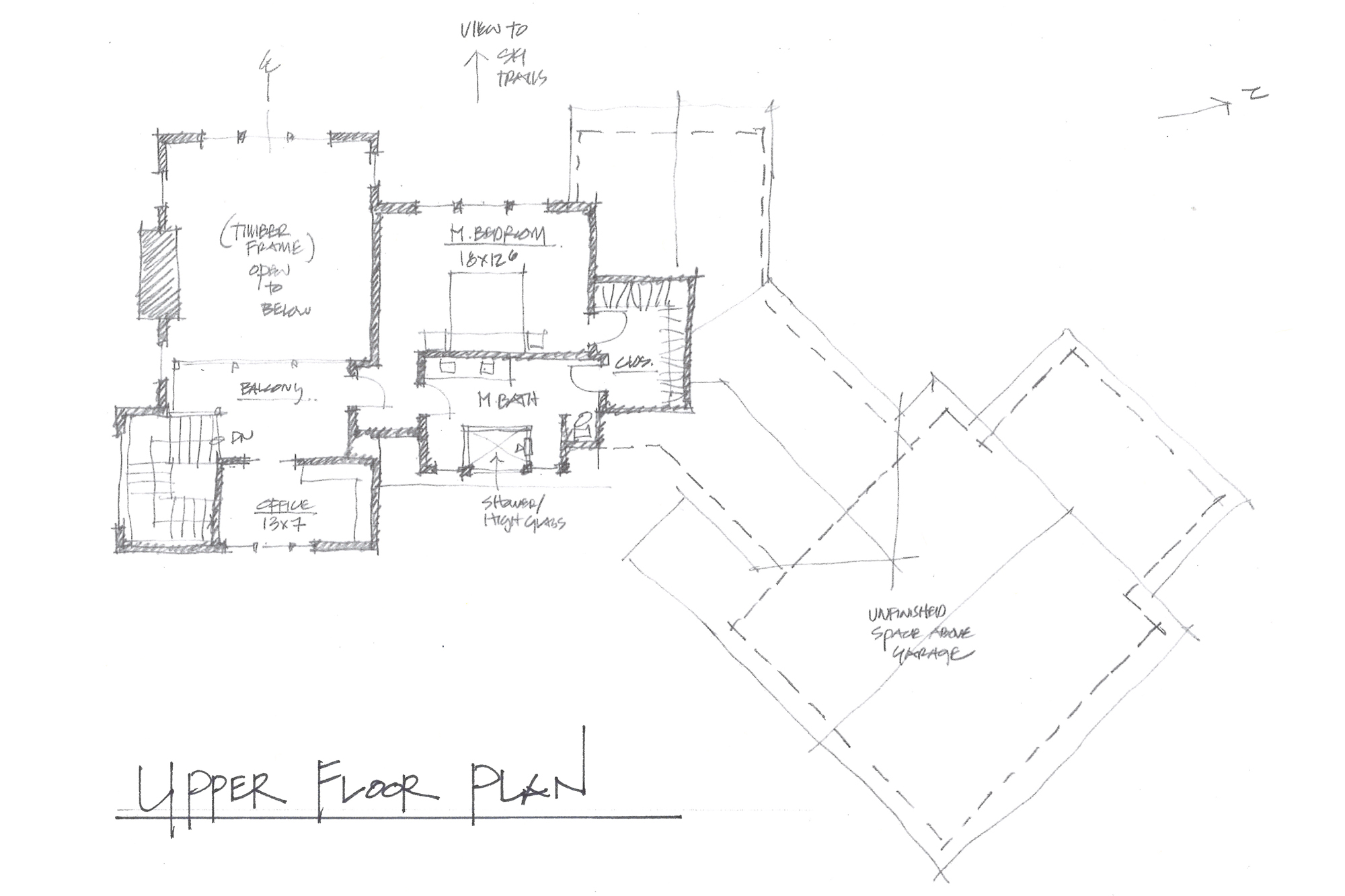 The sketched floor plans and elevations shown capture a defined "program" of spaces in this "House for Living in the Mountains."
Project team: Chad Forcier and Kelley Osgood
< Upper Level Floor Plan
The sketched elevations below depicting the rustic form of the house are intentionally soft on details, creating an image from which to begin dreaming; to create a sense of the architecture in a place. Are your curiosity and imagination sparked?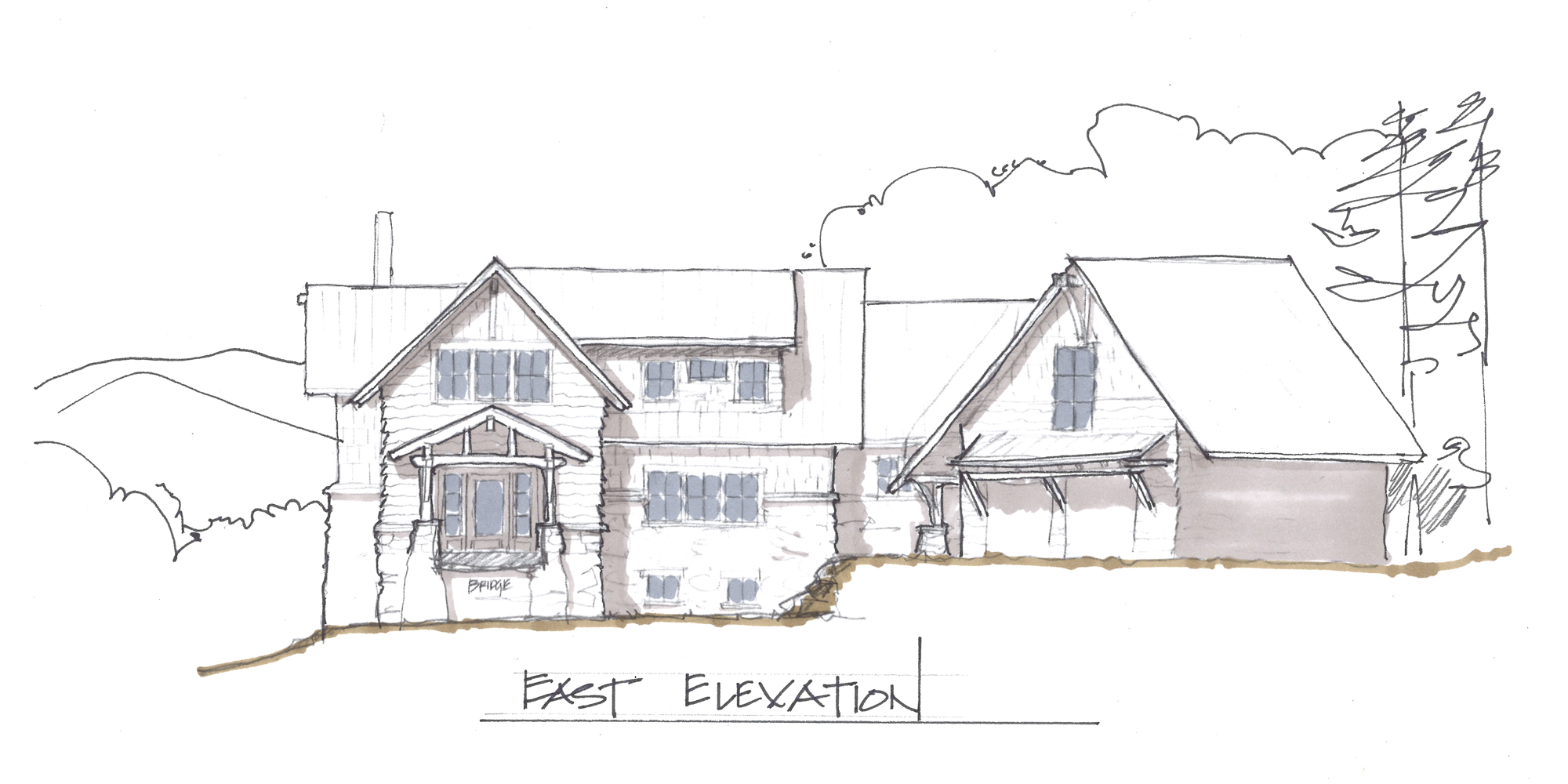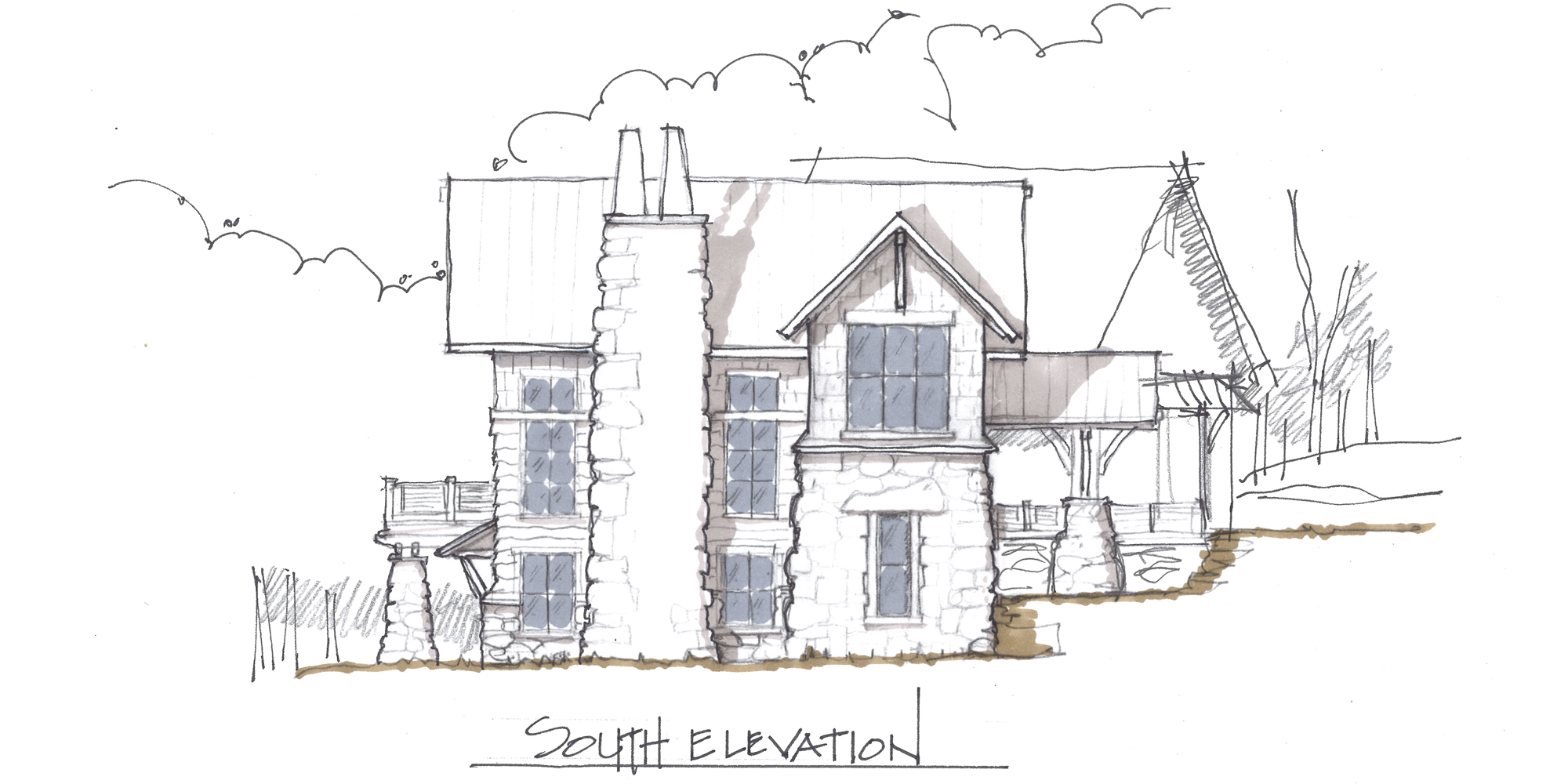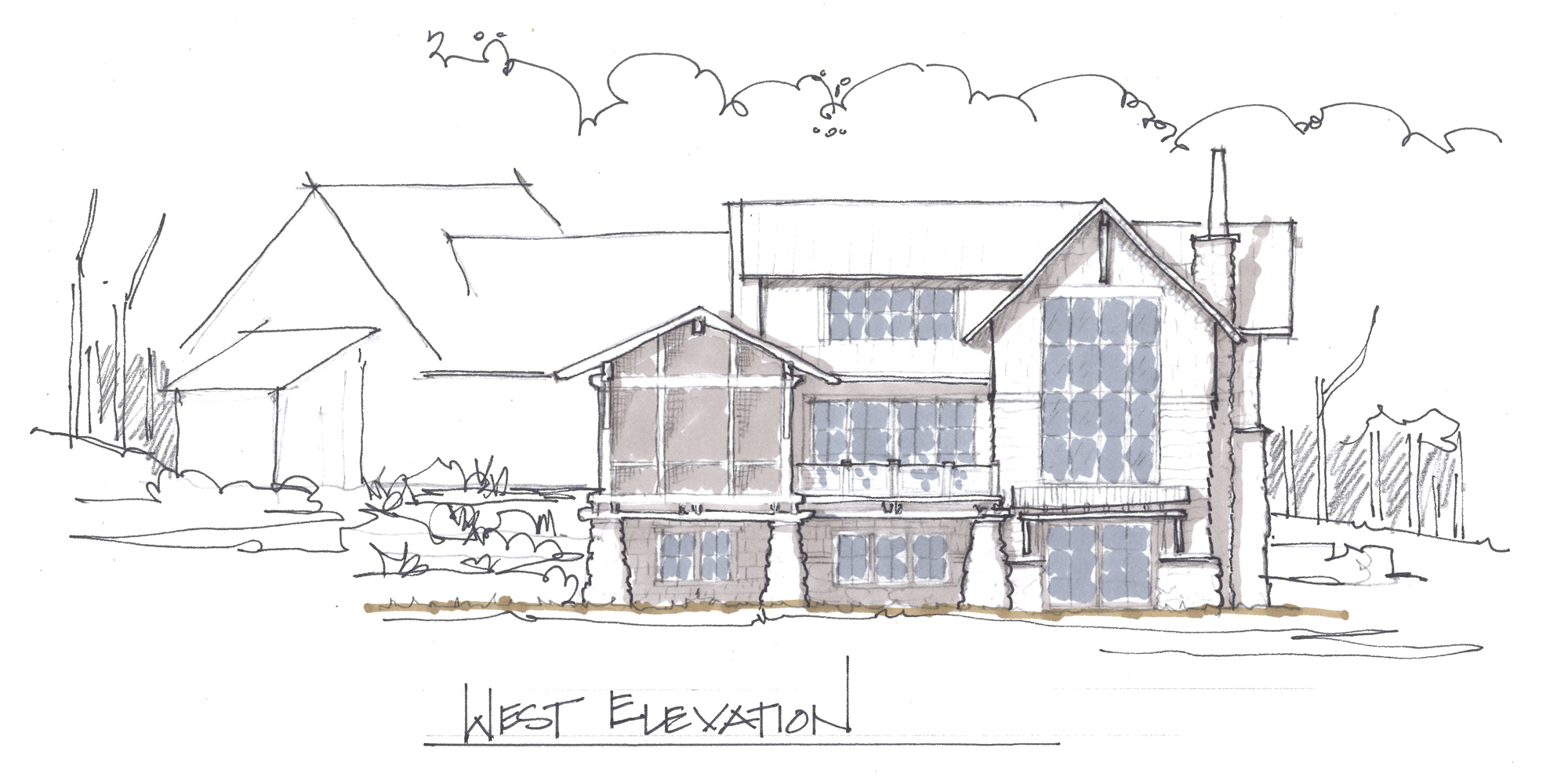 Related Posts