Lakefront Modern Client Story
October 24, 2019
The owners of this lakefront property arrived at our studio with a clear vision for replacing their 1970s era home. Their wish was for a new home in a distinctly contemporary style that would take greater advantage of its proximity to the water and the site's sweeping views of Lake Champlain's Shelburne Bay.
This project was a journey of learning from our clients. Their desires for their home led us to explore design concepts with them, and to study how they could be manifested within the project's goals and constraints. Key parameters and requests included rebuilding within the existing structure's footprint to meet stringent Vermont state shoreline permitting requirements, contemporary massing, large windows and doors, light filled and open interiors with long sightlines to the water, use of local materials, outdoor living space, and roof space for solar PV panels.
Reclaimed redwood boards from Burlington's Centennial Field clad the exterior alongside charred, "Shou Sugi Ban," cypress siding. Shou Sugi Ban is a traditional Japanese wood charring technique that has seen a resurgence in contemporary use. It preserves and visually enhances wood. Landscape work included rebuilding an existing seawall. Iconic and locally available Panton stone was used to create visually interesting retaining between the house and the water, easing the change in grade from high above flood level to the lake's mean high water line.
It was a pleasure to work with frequent collaborator Conner & Buck Builders of Bristol, VT on this project. Congratulations to our clients on their fabulous home!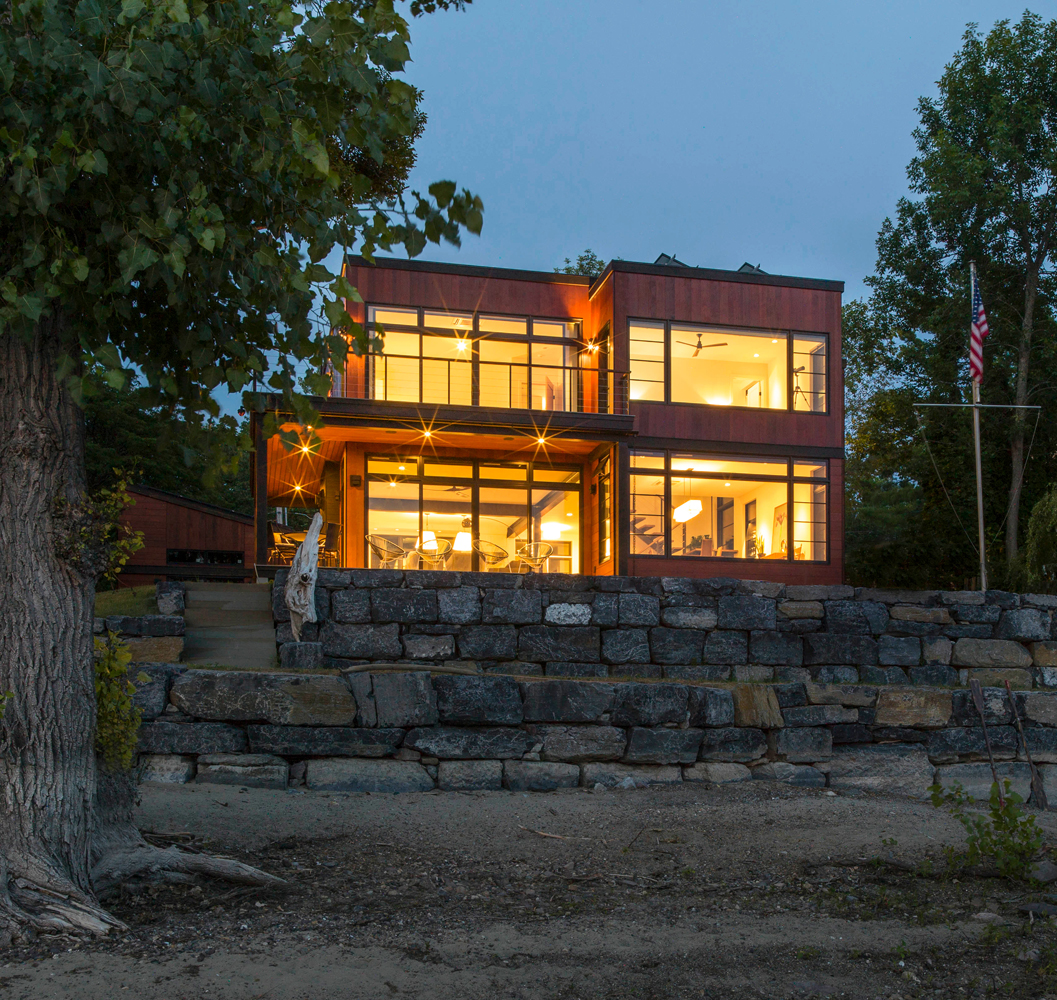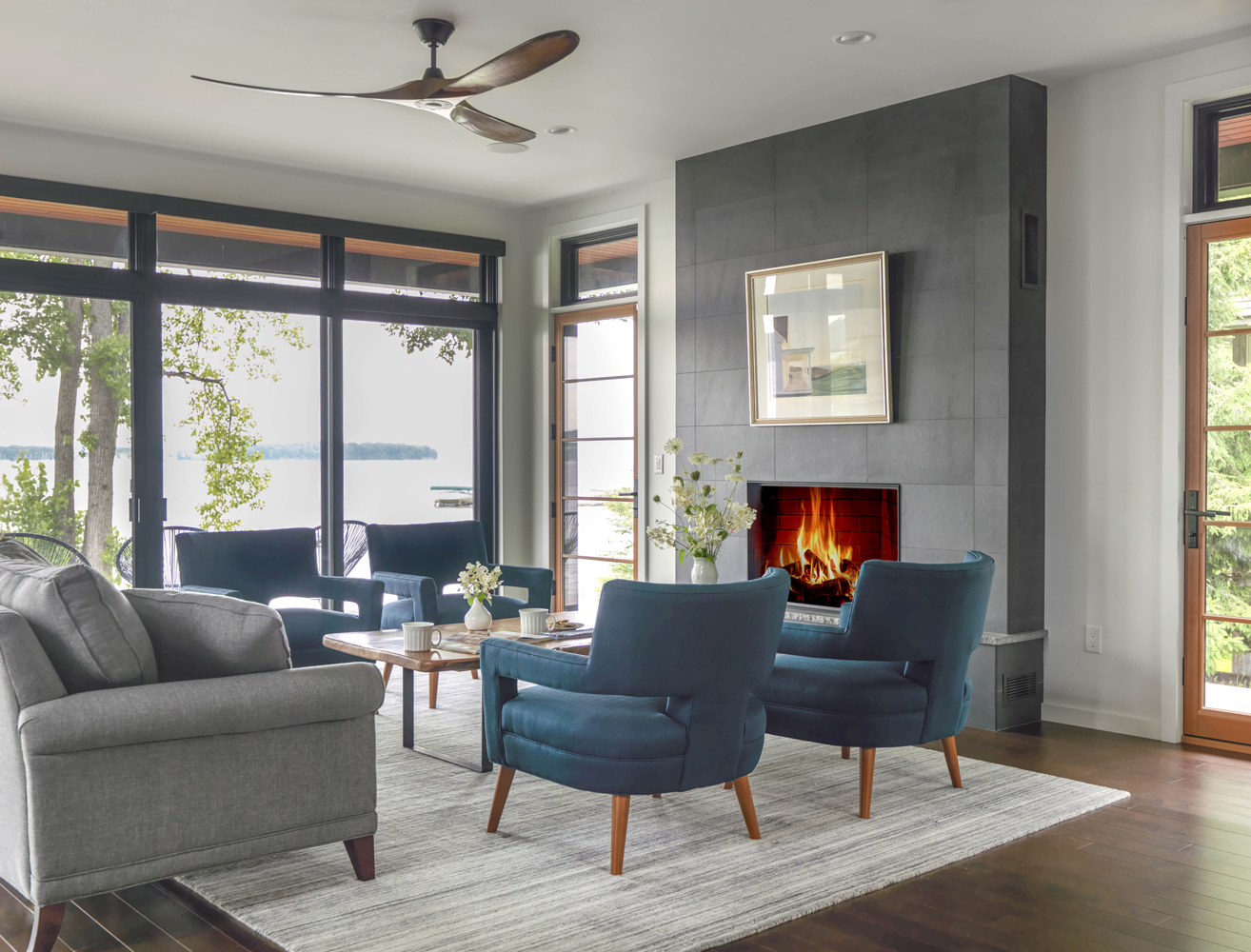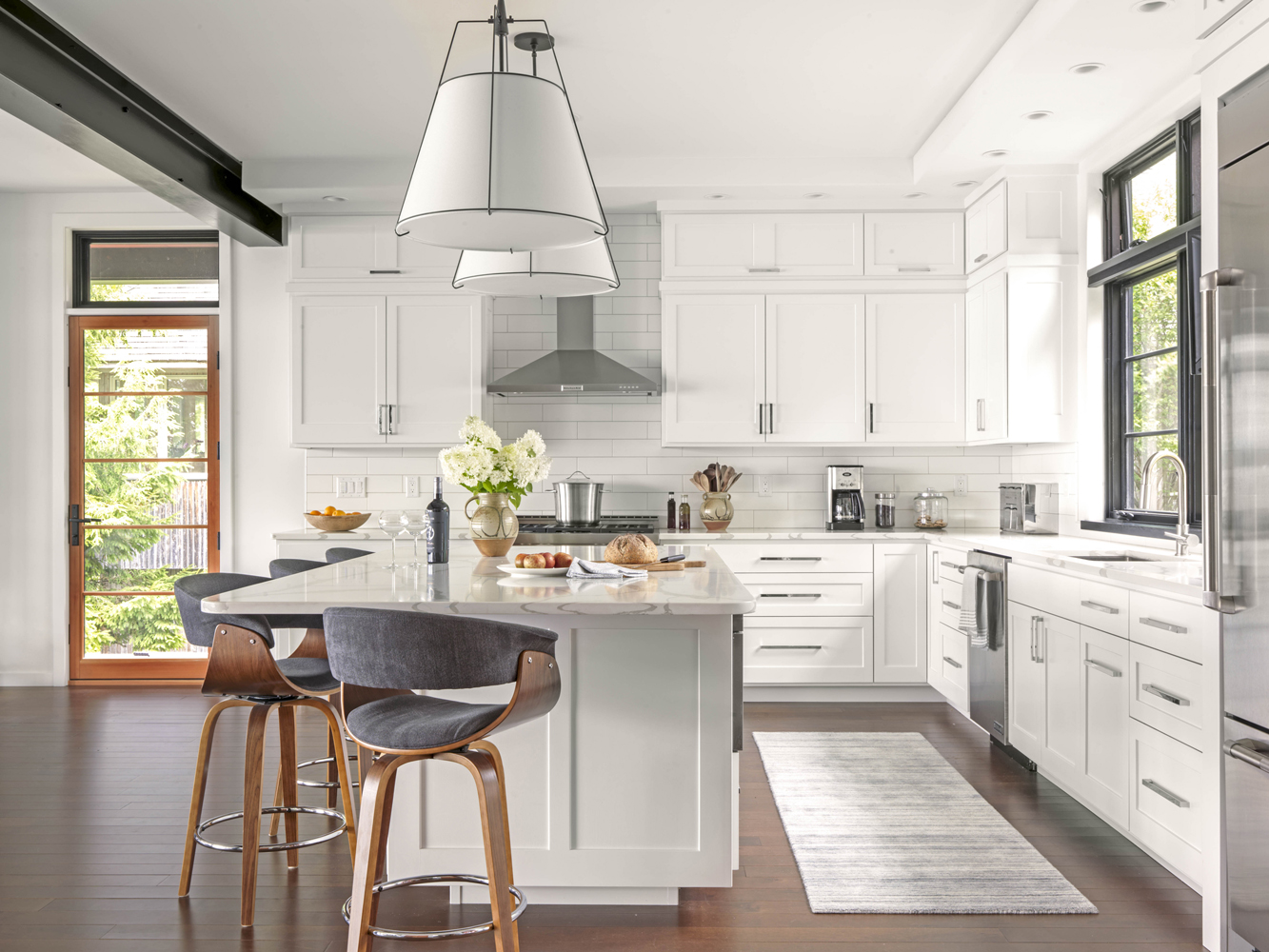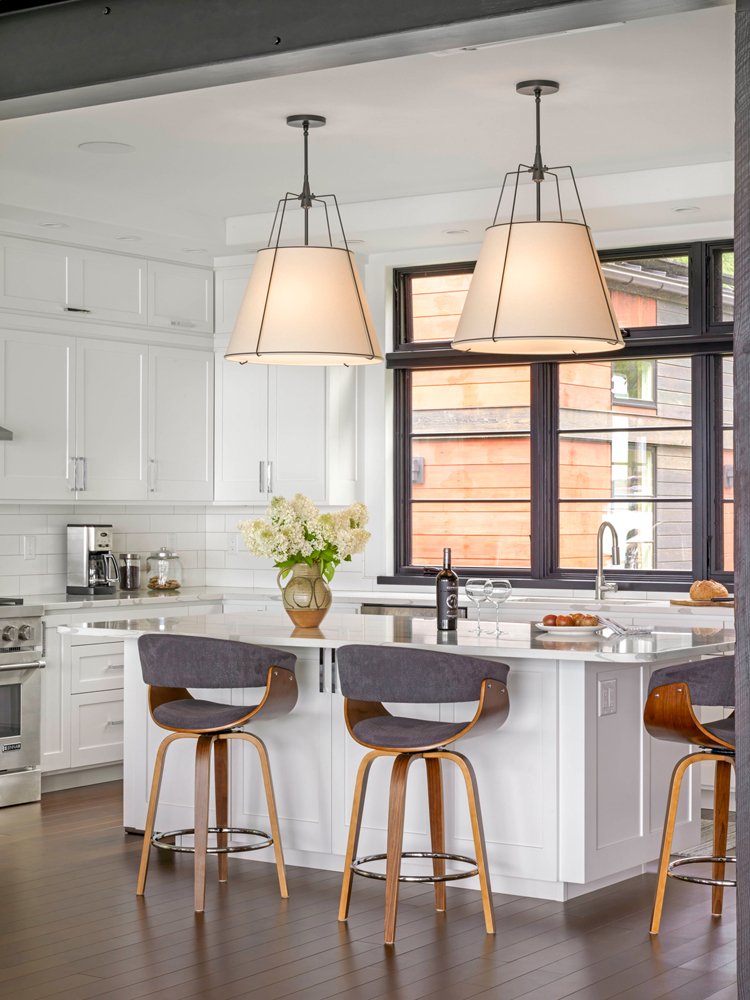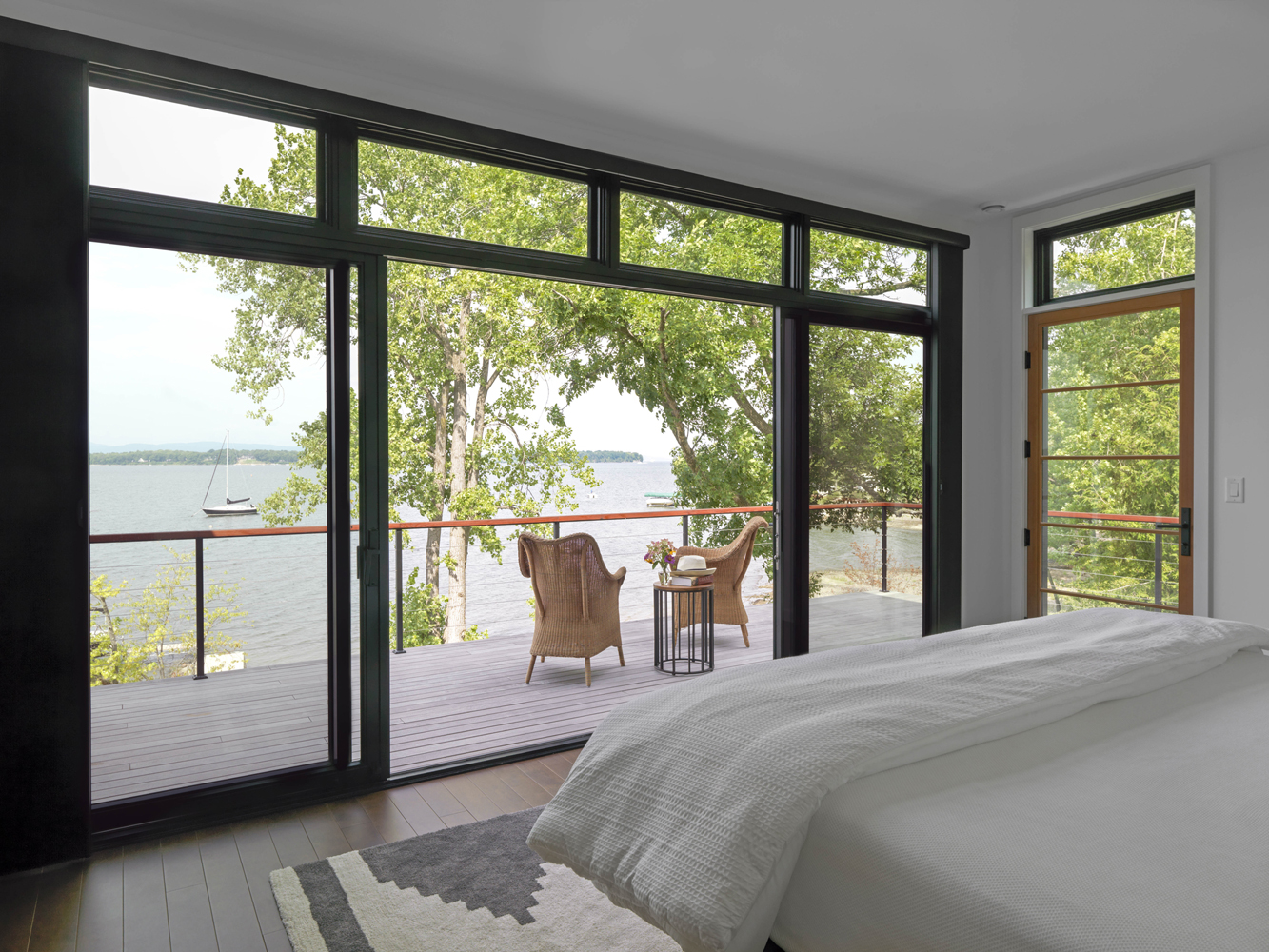 Photo Credit: Susan Teare
Architectural Design:
Project Manager: Kelley Osgood
President: Milford Cushman
General Contractor:
Conner & Buck Builders, Chris Conner
Related Posts