Summertime Living at Mile Point Cottage
July 09, 2019
Grab your sunglasses and flip flops ... it's summer in Vermont and we're revisiting a beautiful lake house envisioned in collaboration with engaged and gracious clients. "Mile Point Cottage" is situated on Vermont's Lake Champlain shore overlooking the Adirondacks.
This sun-bathed house was designed by Milford Cushman and Chad Forcier. Our team stepped outside our usual process to acquire this project, competing with several other firms to present a proposed scheme that would capture our potential client's imagination.
Once CDG was selected as the design team the initial schematic design work became an inspirational lightning rod for the personalized evolution of the design as it truly became our client's.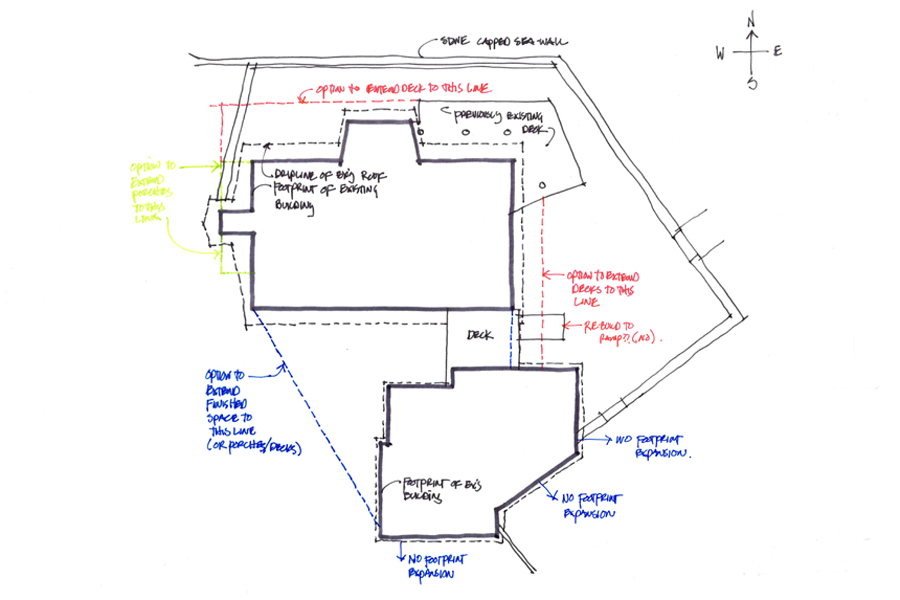 After visiting Mile Point with our clients, we collaboratively crafted a vision that would bring new life to the site by meeting their goals of a space for family and friends in a shingle style home reminiscent of the site's existing guest house. The property also had an old boat house with exposed framing that unfortunately sat below flood elevation during spring runoff and major storms.
Since this was a grandfathered lakefront site, CDG was able to propose a building far closer to the shoreline than would be typically allowed. This created a tremendous opportunity for a close sensory connection to the water. To make sure the home and renovated "Boat House" stayed high and dry, the finished floor elevation was raised above flood levels. We explored the opportunities and constraints created by this in the diagram above left.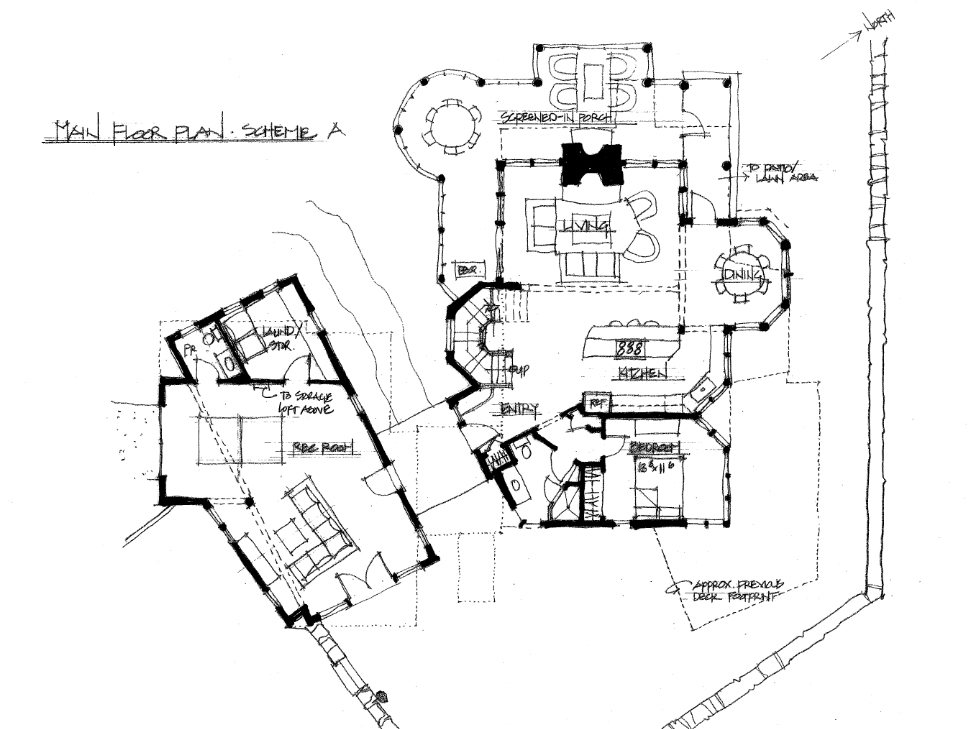 An important aspect of this project was creating a design that honored the historical style of a shingled waterfront home. CDG proposed exposed stick framing in the home's renovated "Boat House," now a guest space, and cedar shingles to clad the exteriors to create a contextually appropriate waterfront cottage aesthetic.
The concept for the layout of the house was focused on family and friends gathering to enjoy summer living together, and is intended to establish a focal point at the home's outdoor and indoor living spaces. Our team studied and presented this in the floor plan sketch by Chad Forcier to the right.
The simple, and welcomed routine of summer camp life, beginning and ending with gathering together, became the conceptual fabric from which Mile Point Cottage emerged. In this home's uniquely magnificent setting, our clients, their family, and friends are connected to the surrounding natural environment with each room offering a unique perspective of Lake Champlain, the Adirondacks, and the Green Mountains.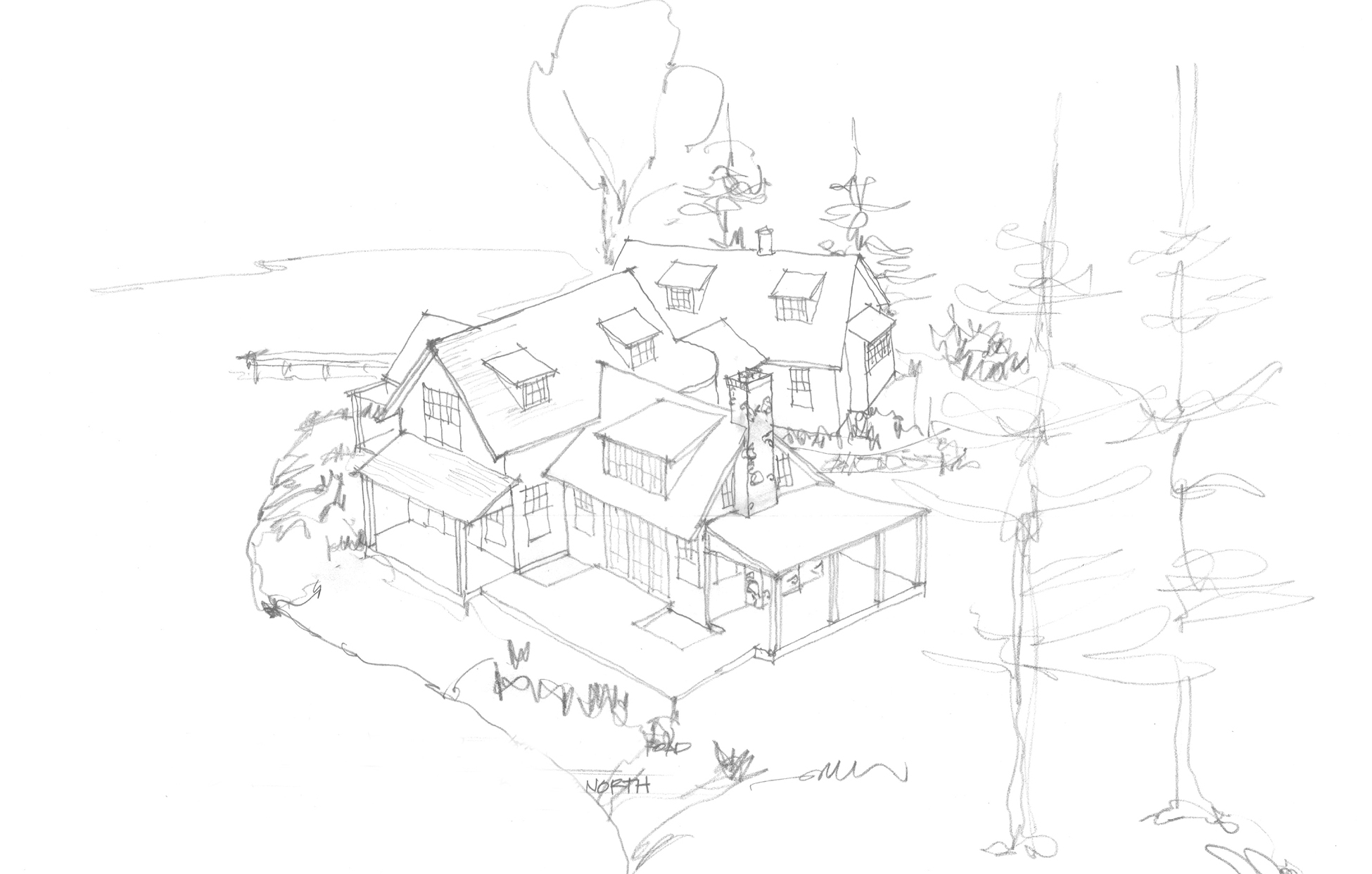 Architectural Design, Landscape Design, Lighting Design:
Milford Cushman, President
Chad Forcier, Project Manager
Ryan Beaulieu, Designer
Kathleen Thatcher, Drafter
Interior Design: Monica Bodell, MCID Interior Design
General Contractor: Peter Welch
Structural Engineer: John Higgins, PE, Artisan Engineering
Landscape Contractor: Kevin Sullivan
Photography: Susan Teare
At left/above is the hand sketch by Milford Cushman that won our client's commission by placing the proposed architecture within the context of its lakefront location and capturing their intentions.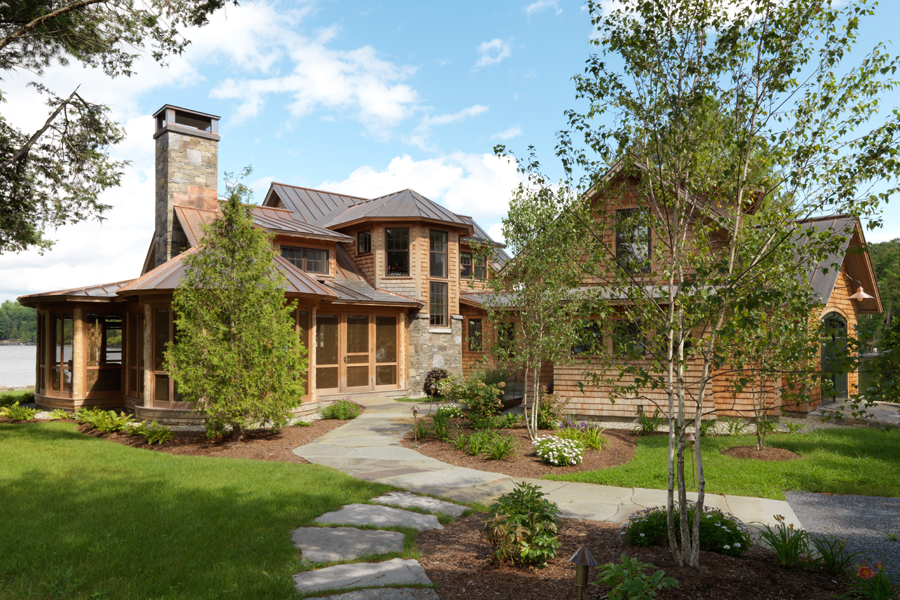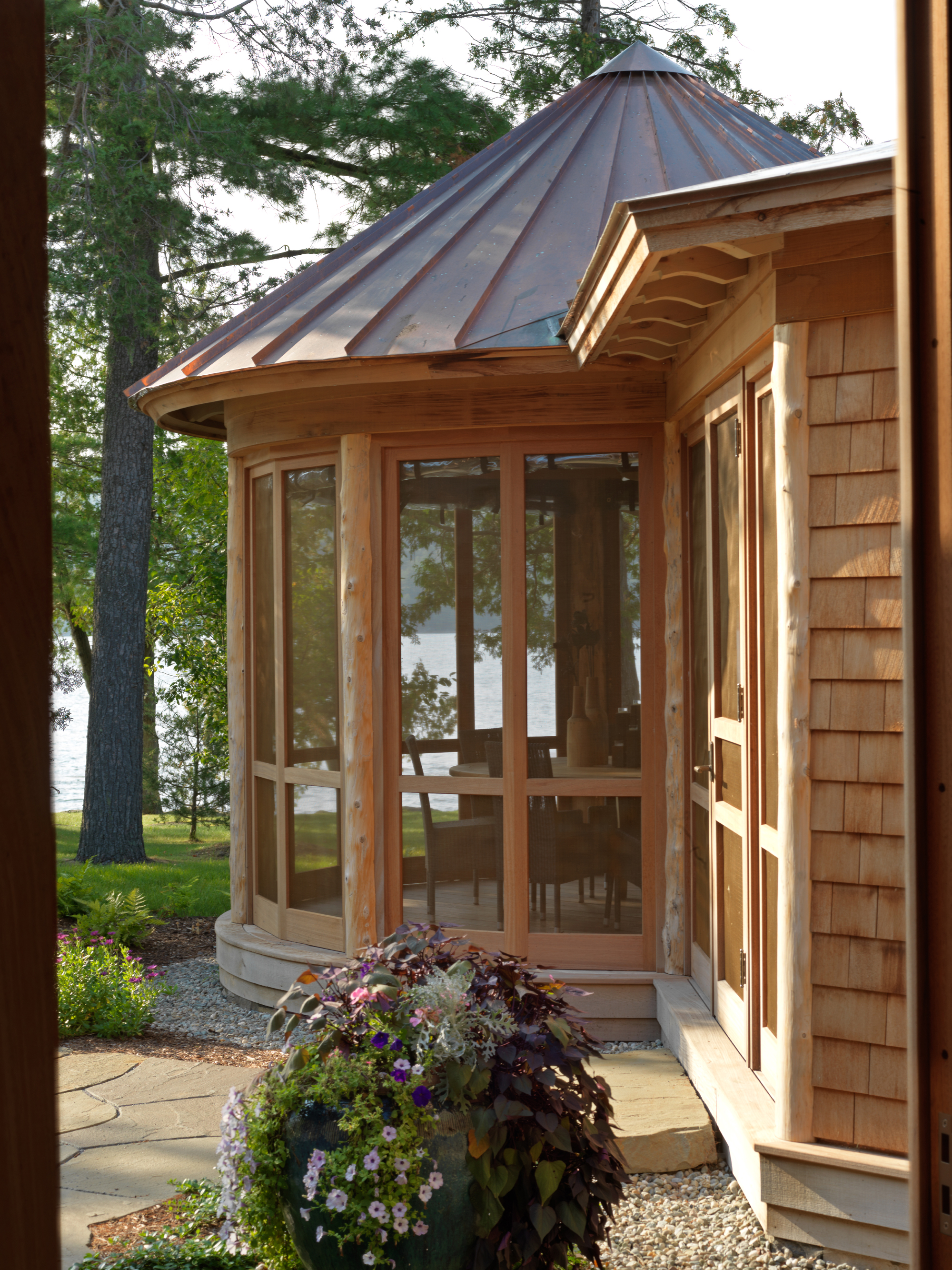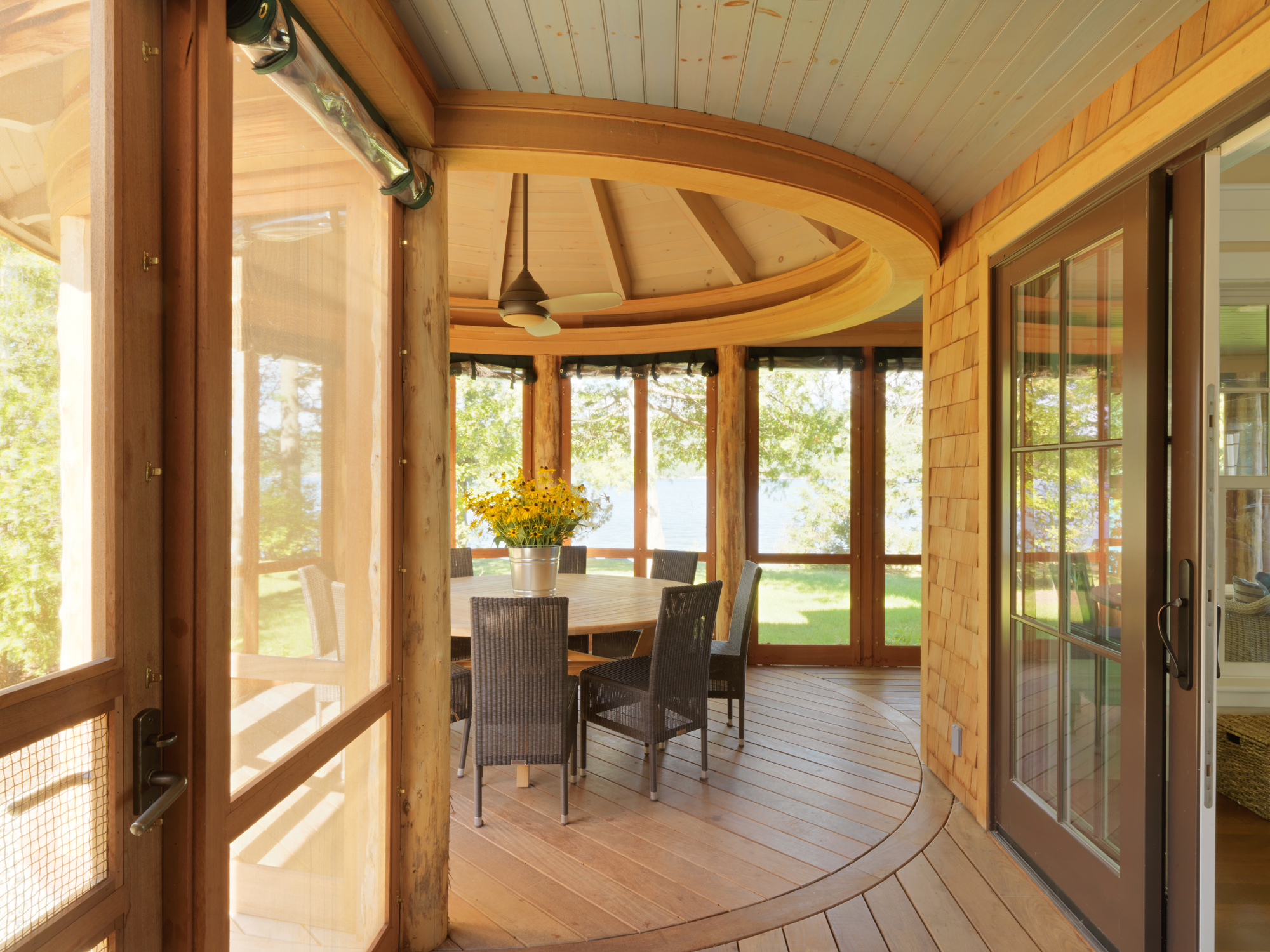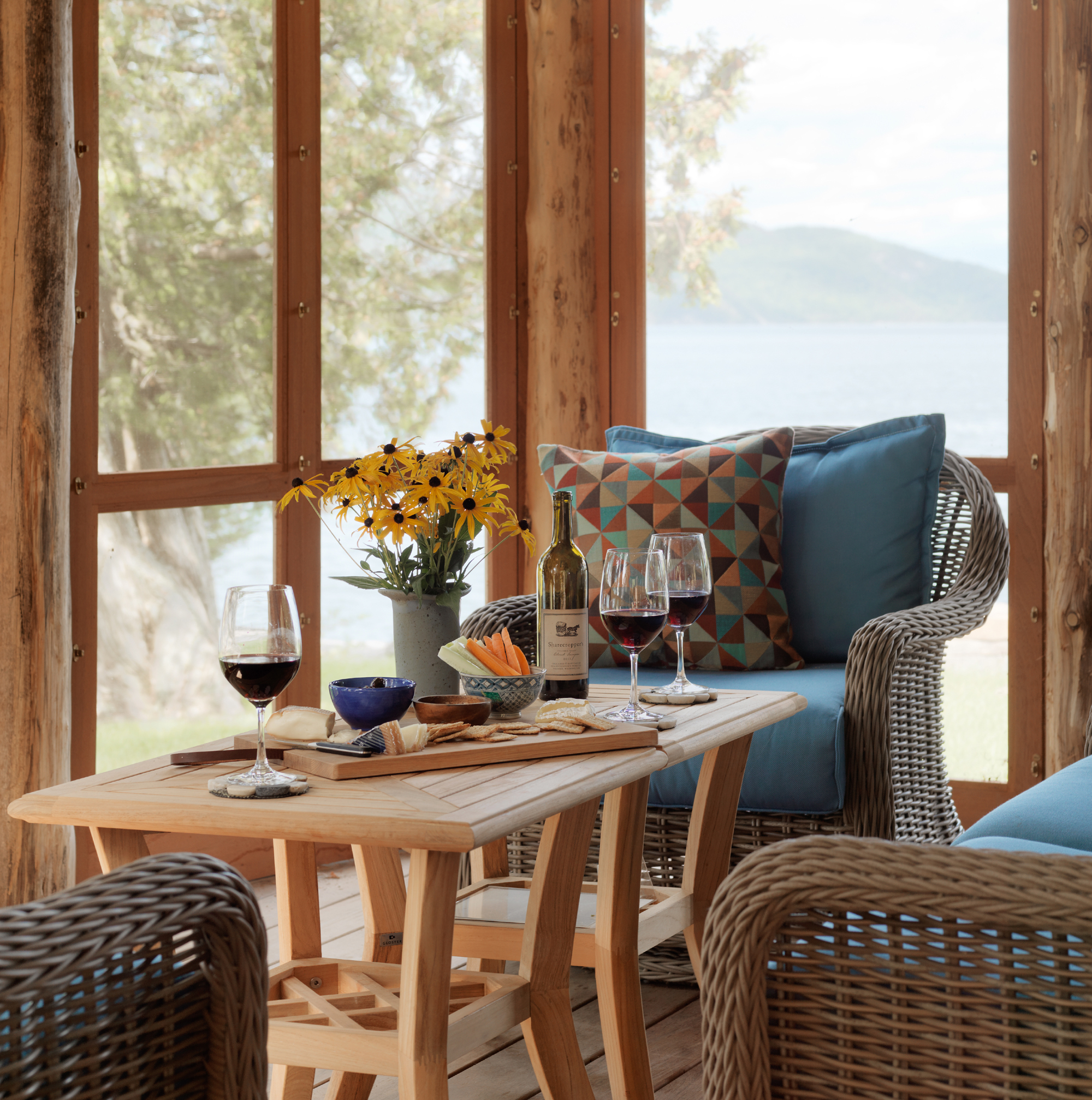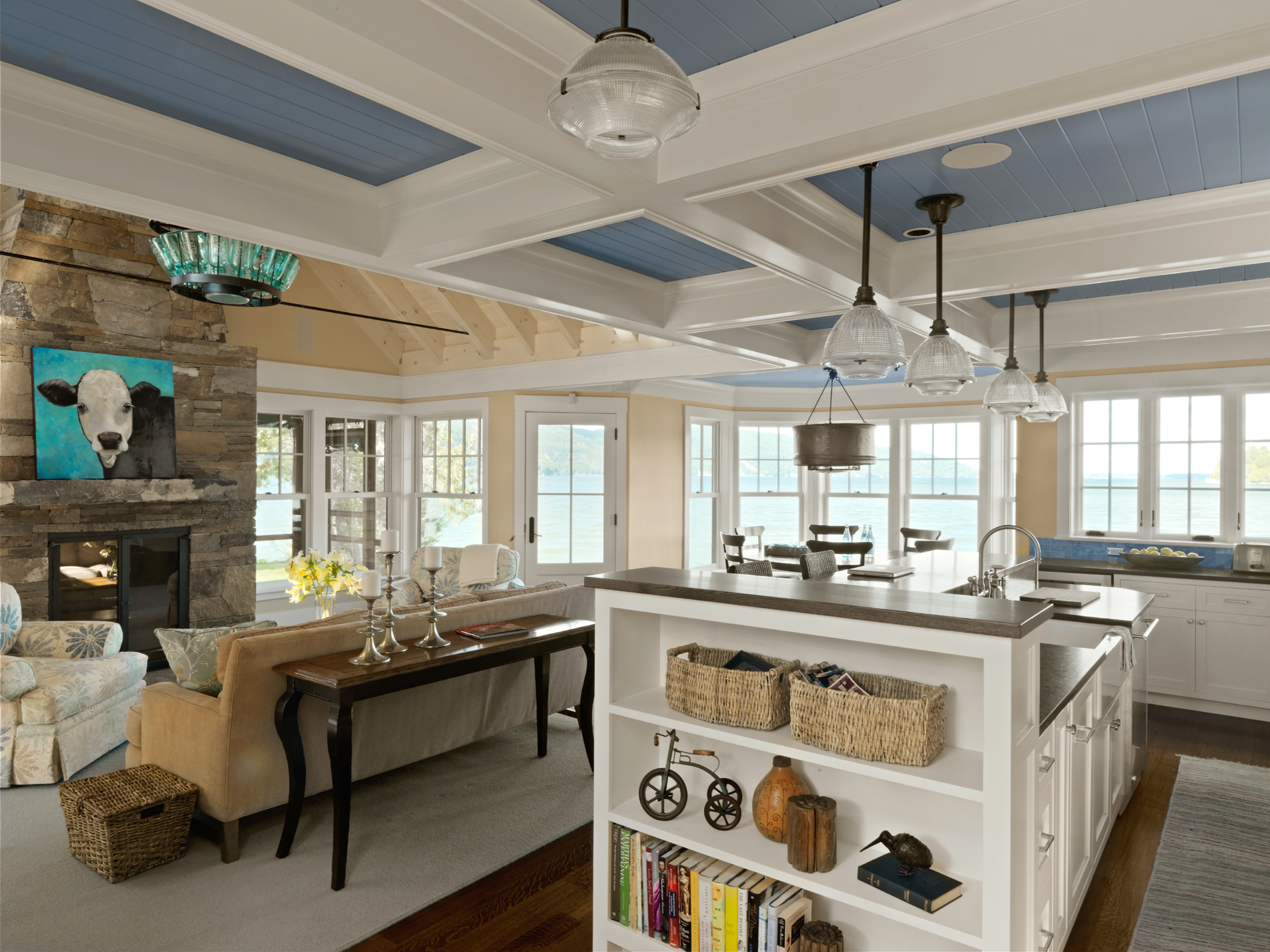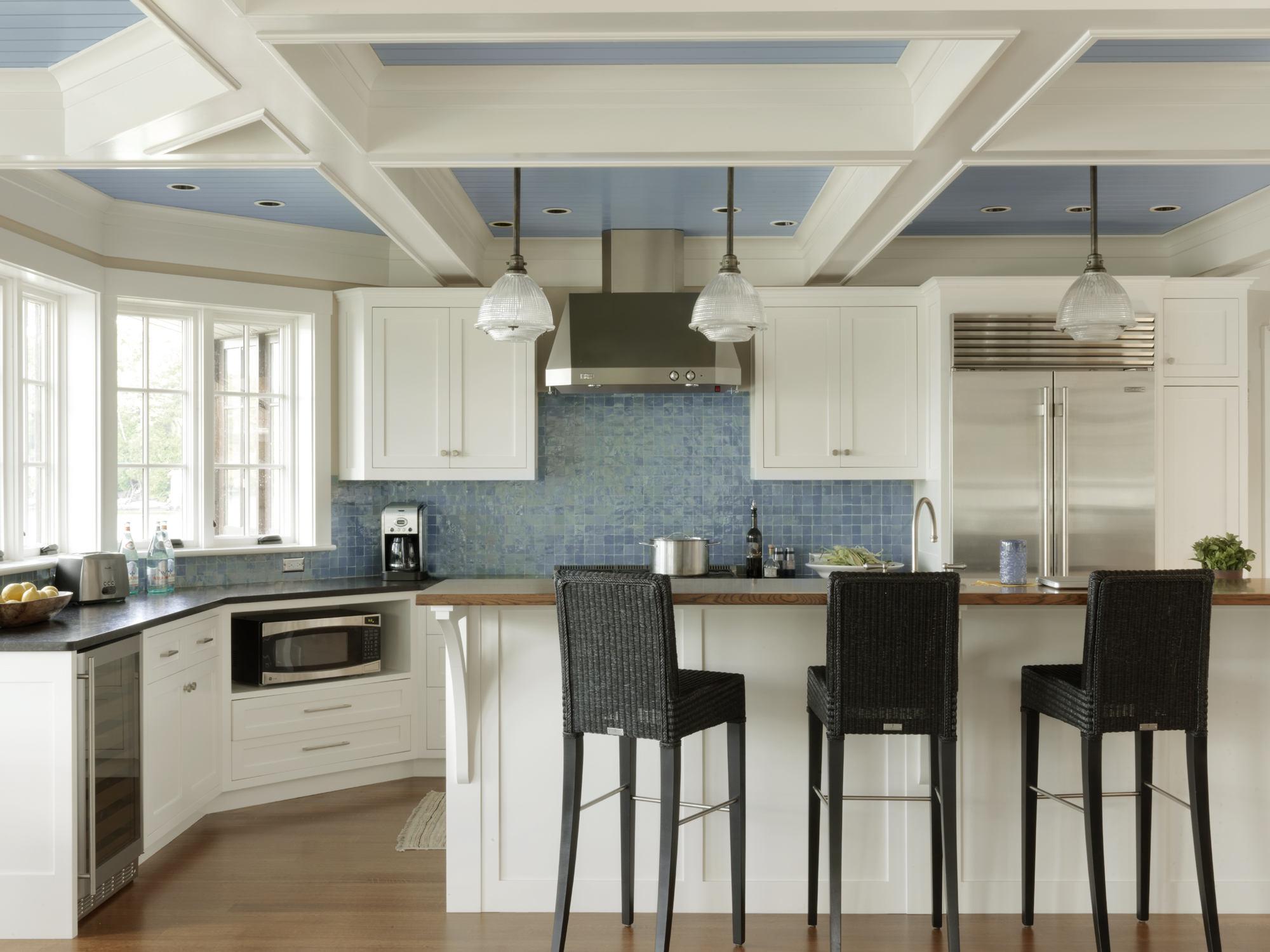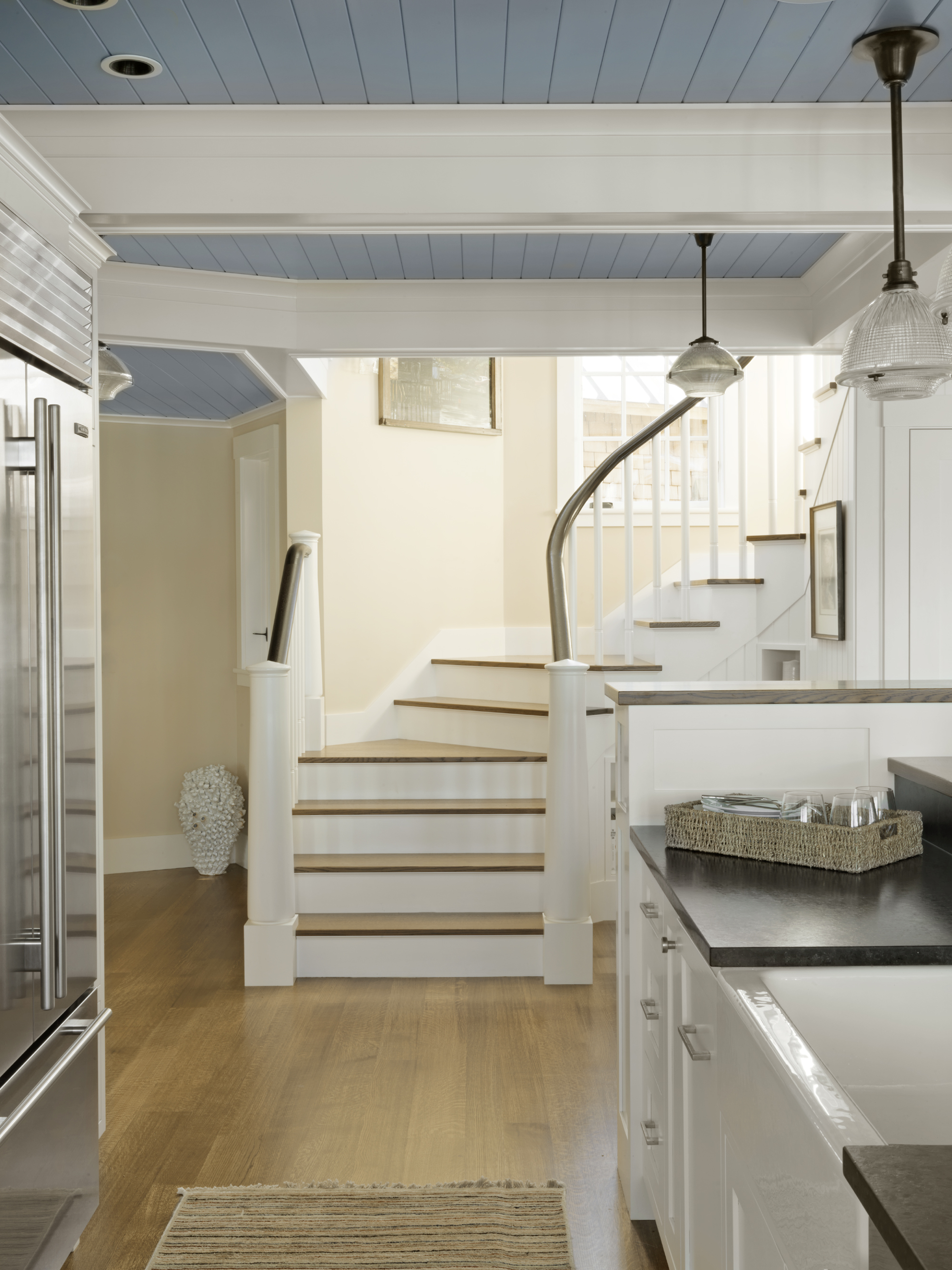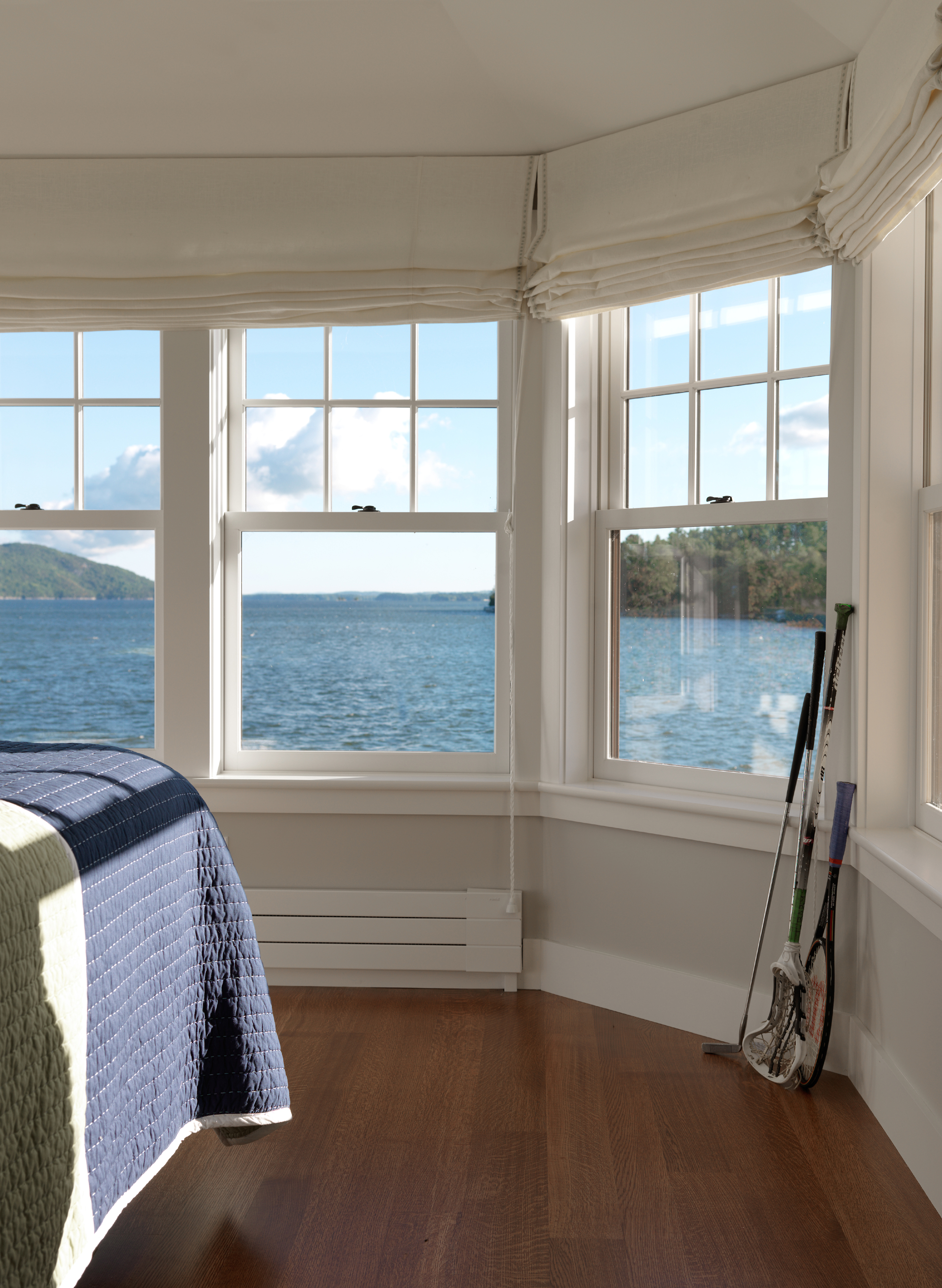 This bedroom faces north towards Split Rock Point where Lake Champlain opens up from what is known as the narrows.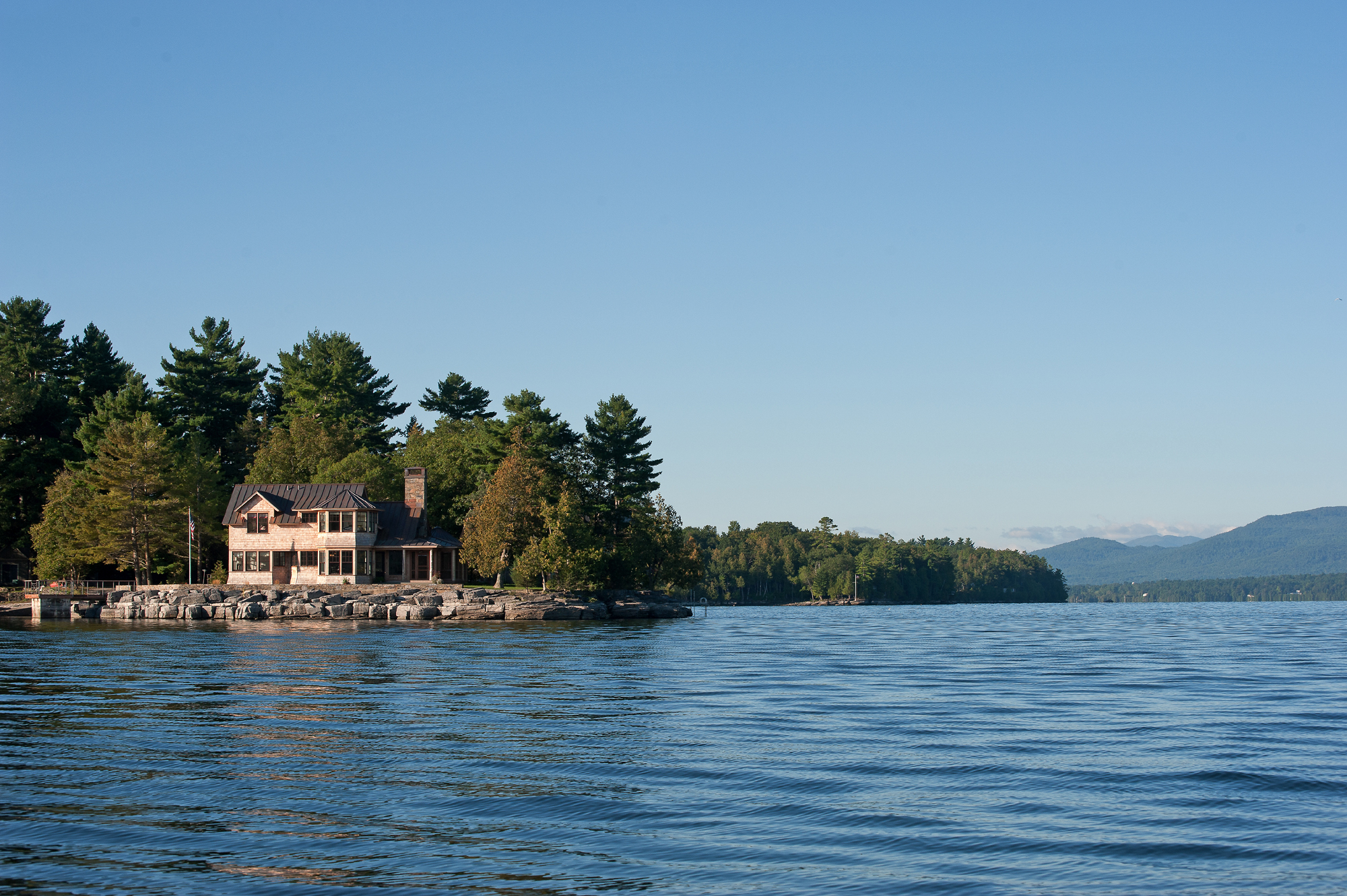 See more photos of Mile Point Cottage in our portfolio >>
Related Posts