Morrisville Food Co-Op Opens!
October 02, 2017
"MoCo," Morrisville, Vermont's new food co-op is now open and serving the community. After a brief soft opening period, MoCo held its grand opening on Saturday, September 30th and Sunday, October 1st.
CDG contributed design services in collaboration with building owners Bob and Susan Titterton, from early schematic design to the construction drawings issued for renovation of the space by general contractor Donald P. Blake, Jr. Inc. Donating a portion of our services to this largely volunteer and donor-funded effort is part of CDG's ongoing commitment to the community within which we live, work, and play. We are proud of the tireless efforts of so many that have made made MoCo a reality!
Our design work for the front of the building, which faces a large open parking lot towards the Morrisville Post Office, intends to reference the way a general store built during an earlier era might have interacted with its patrons, while creating an accessible and functional entry. Imagine a family having traveled to the village along dusty roads and paths by horse and buggy from nearby in the surrounding hills, resting their horse at a post or rail, and unloading their goods to be sold in the store. It is this essential sense of function, gathering, and community that our design work seeks to recreate within the context of Morrisville's bustling village center.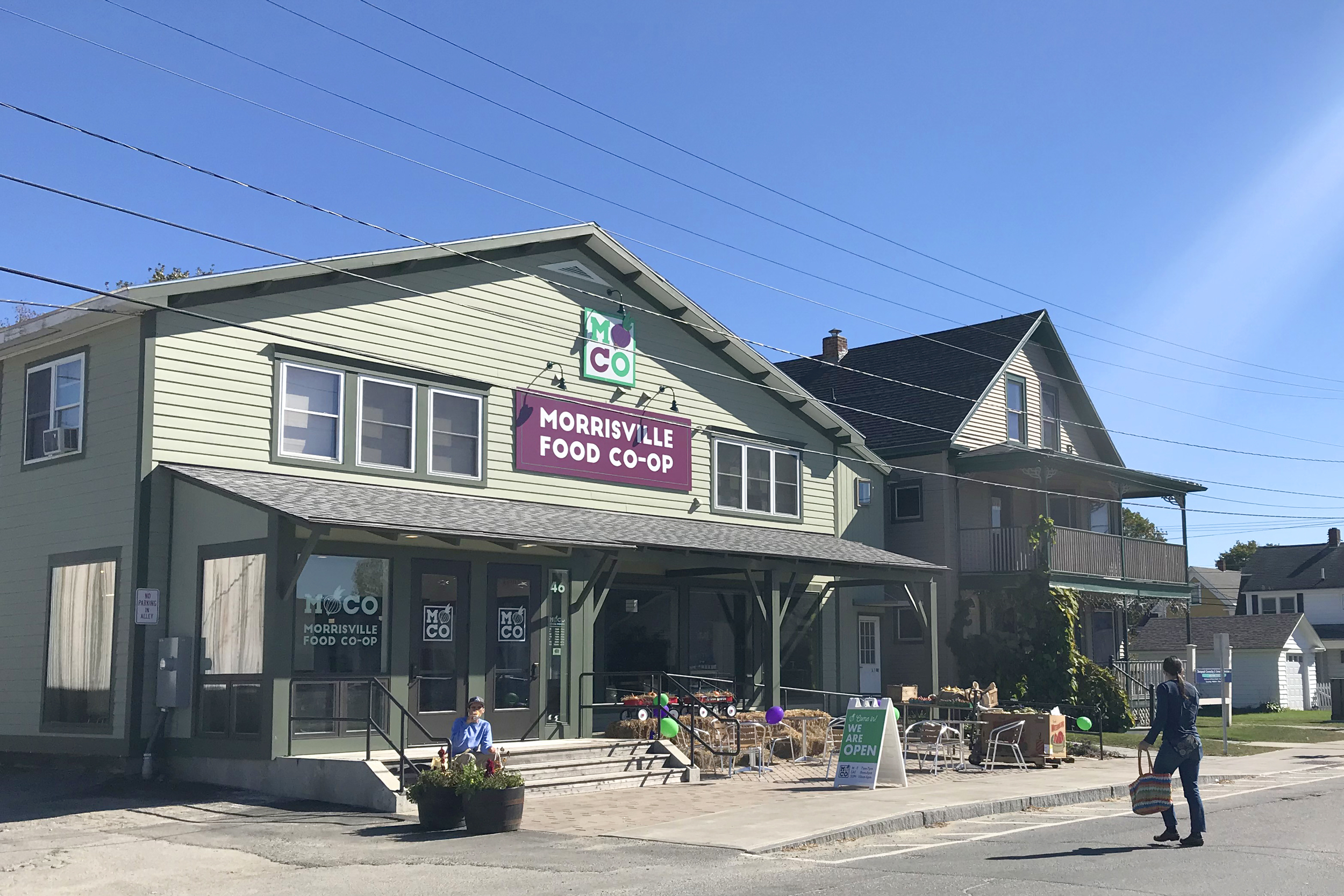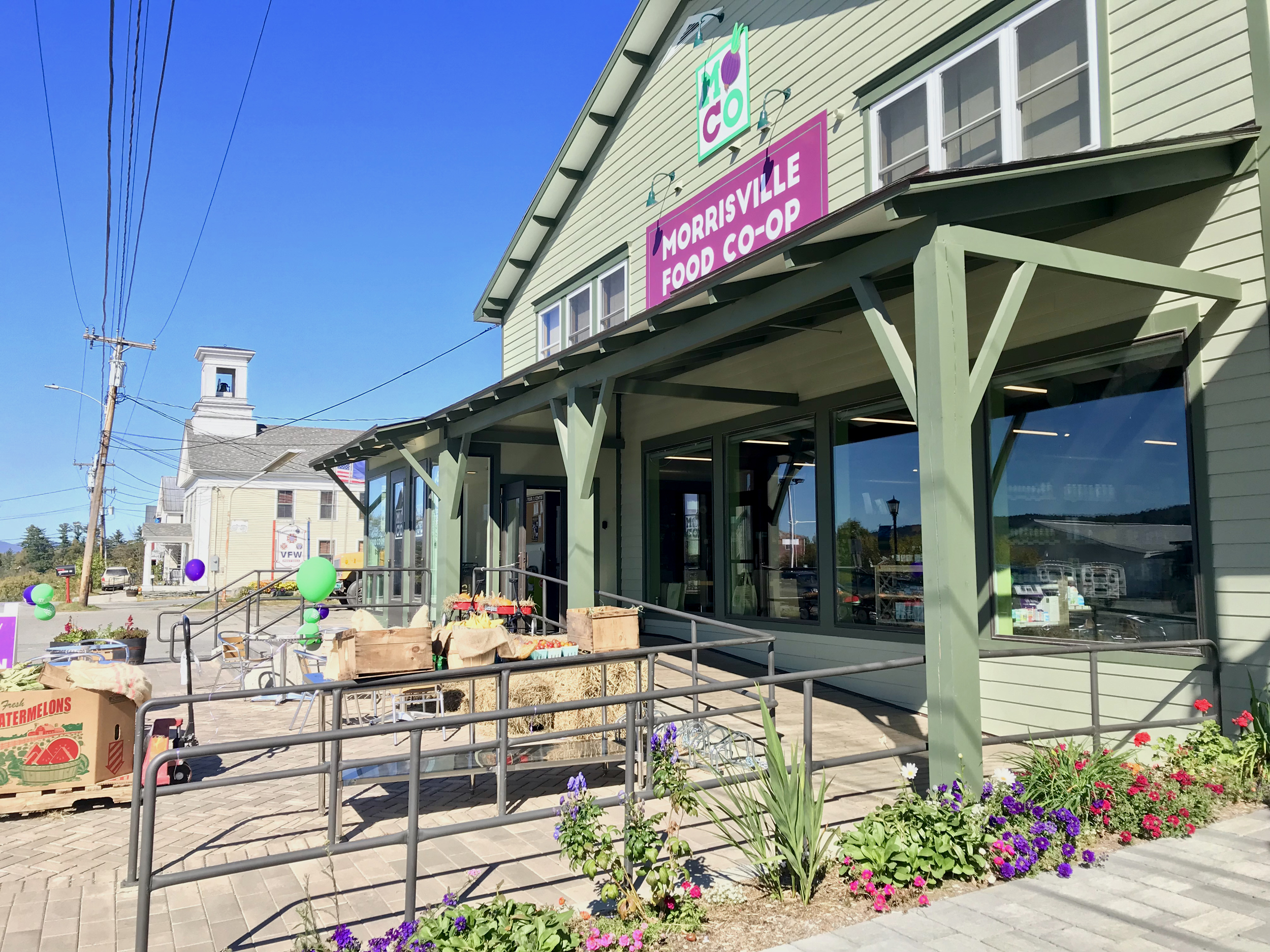 An accessible wood-decked ramp at the entrance encloses an outdoor seating and retail display area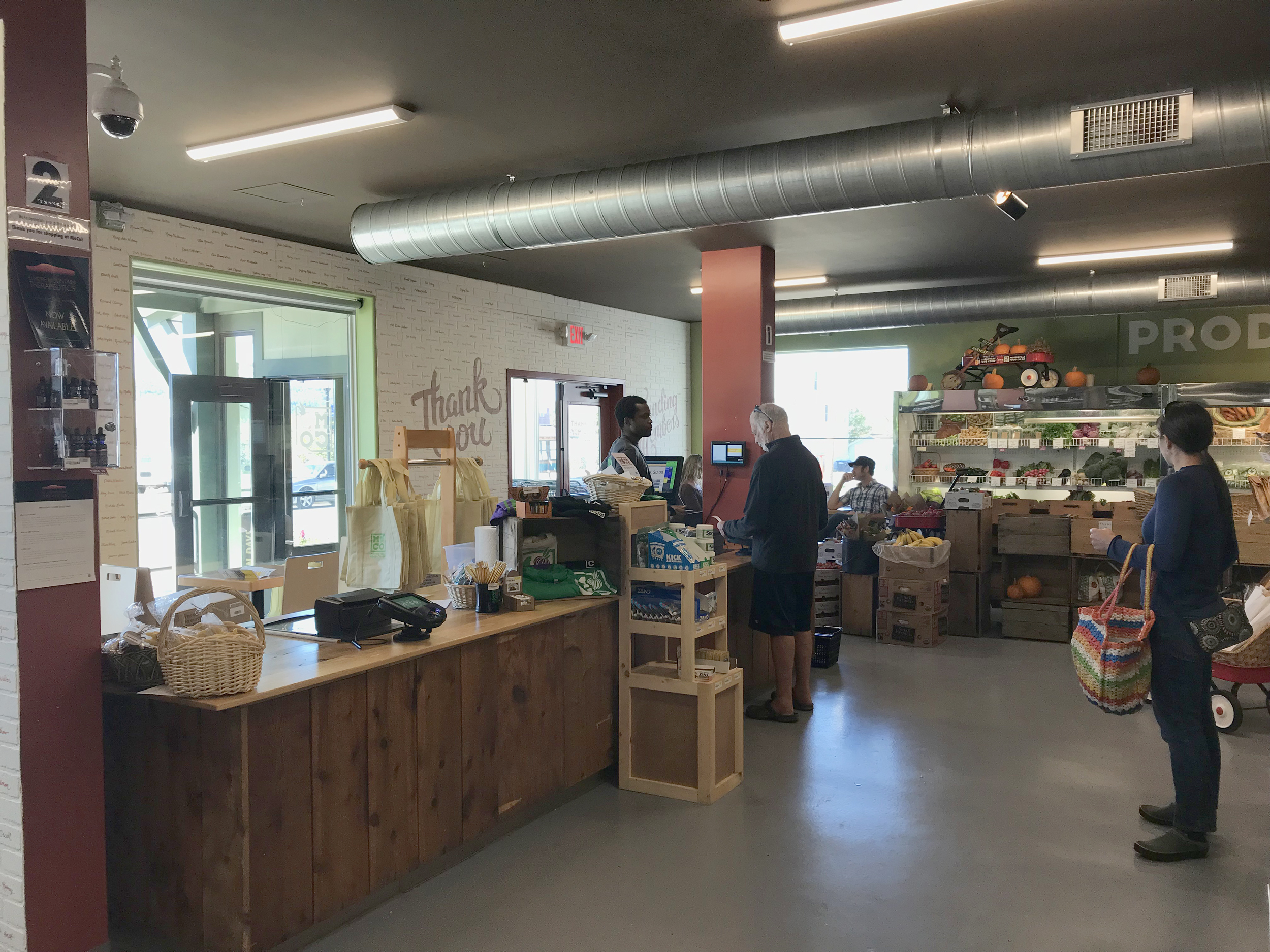 Light-filled checkout counter and nearby produce section
Related Posts