Design Work On the Boards and Under Construction
October 17, 2017
This year our team has worked on a multitude of diverse and fascinating projects. Our drawings boards are full with renovations, additions, and new homes within the design process. In the field the talented builders and craftspeople we work with in our surrounding communities are hard at work constructing the results of our collaborative design process.
We invite you to learn more about three current projects: a modern lakefront home for a professional couple and their family currently in design, a pond side contemporary new home for a retired couple under construction, and a just-big-enough new home for a young couple and their future family that is almost ready for move-in.
This modern lakefront home takes material hints from both the Vermont vernacular and more minimally adorned styles. Its waterfront siting is emphasized by punctuating the home's lake facing aspects with expansive windows and glass doors, inviting daylight to fill the home's rooms and visually connecting its interior to the water. Our team is collaborating with the owners and general contractor Conner & Buck Builders to finalize the design, achieve permitting, and begin construction.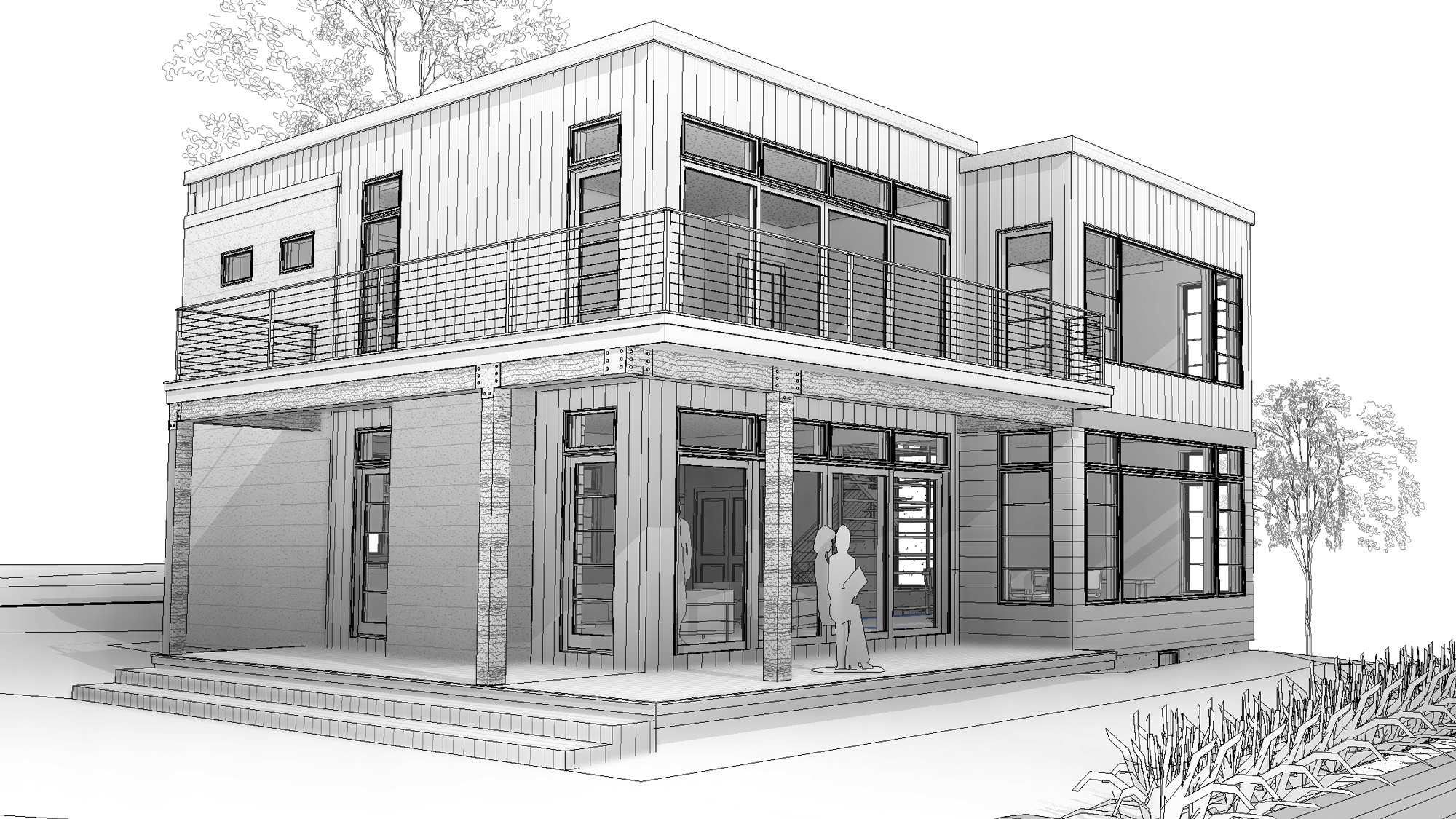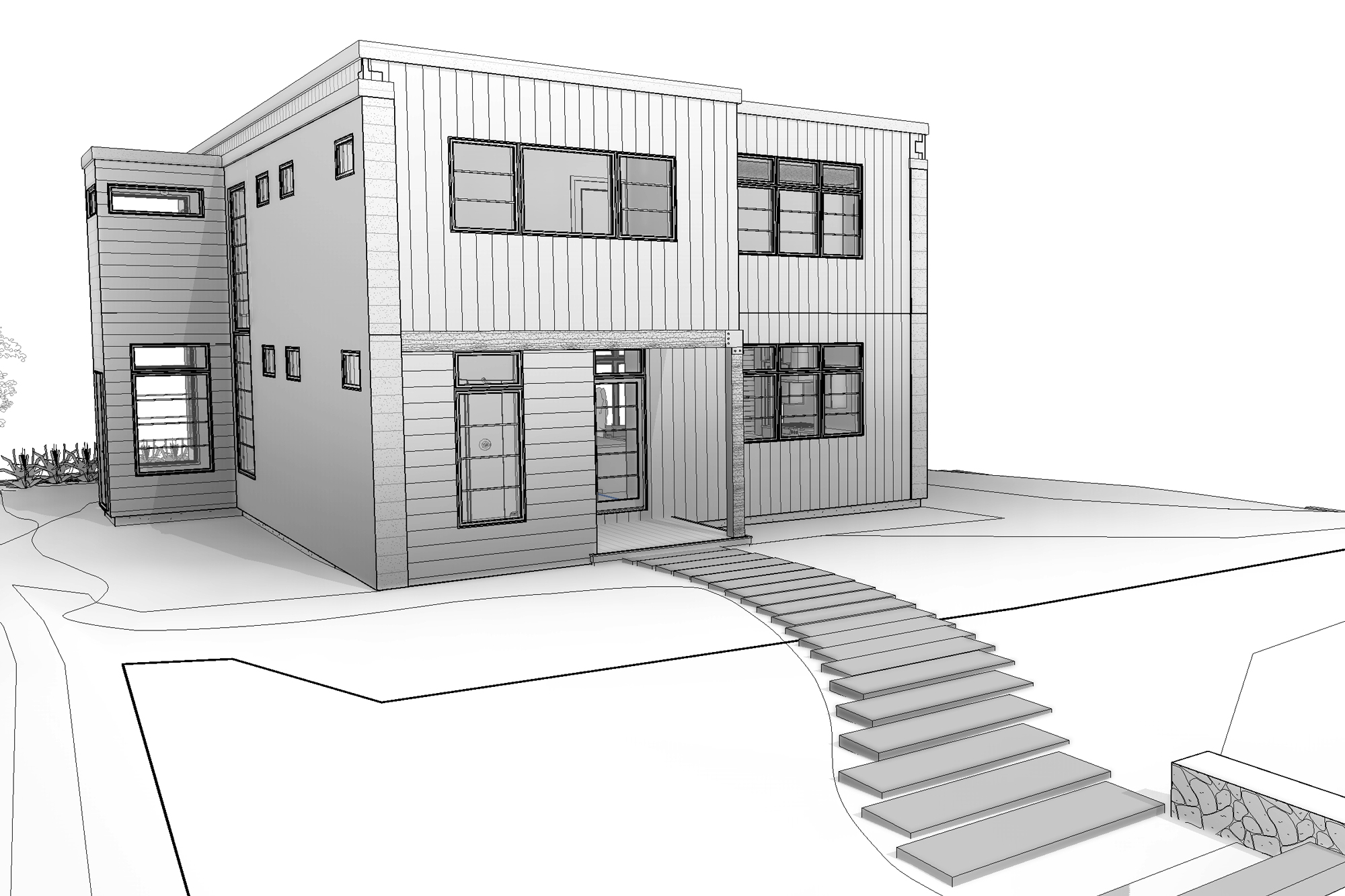 CDG designed this contemporary pond side home for a retired professional couple who wanted to build a net-zero ready home that was accessible for one level living on their beautiful wooded hillside property in northern Vermont. The articulated design with multiple wings extends the building's footprint across the surrounding open meadows. Our client desired to savor the opportunities that design enables for decision making, the creation of auspicious energy, and positive impacts on one's life. This resulted in a wonderfully collaborative process. General contractor Donald P. Blake, Jr. Inc. was selected very early in the process as the right fit to have another collaborator at the table around the cost of construction and its impacts on design decisions.
We would like to acknowledge Tom Karlhuber, Architect, who initiated the conceptual and schematic design during his time at CDG. In collaboration with our deeply involved clients, Ryan Beaulieu and Milford Cushman have continued the design and management of this project through its construction phase.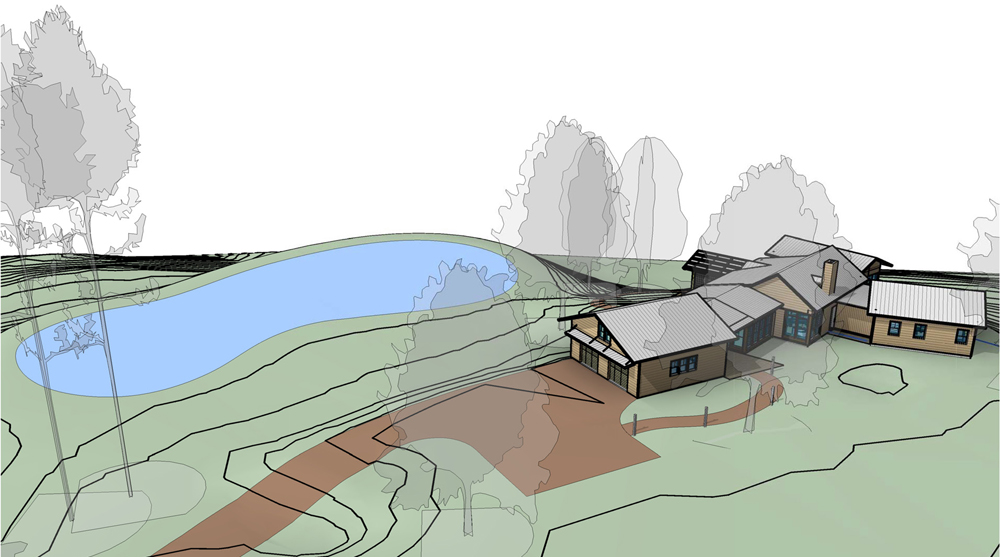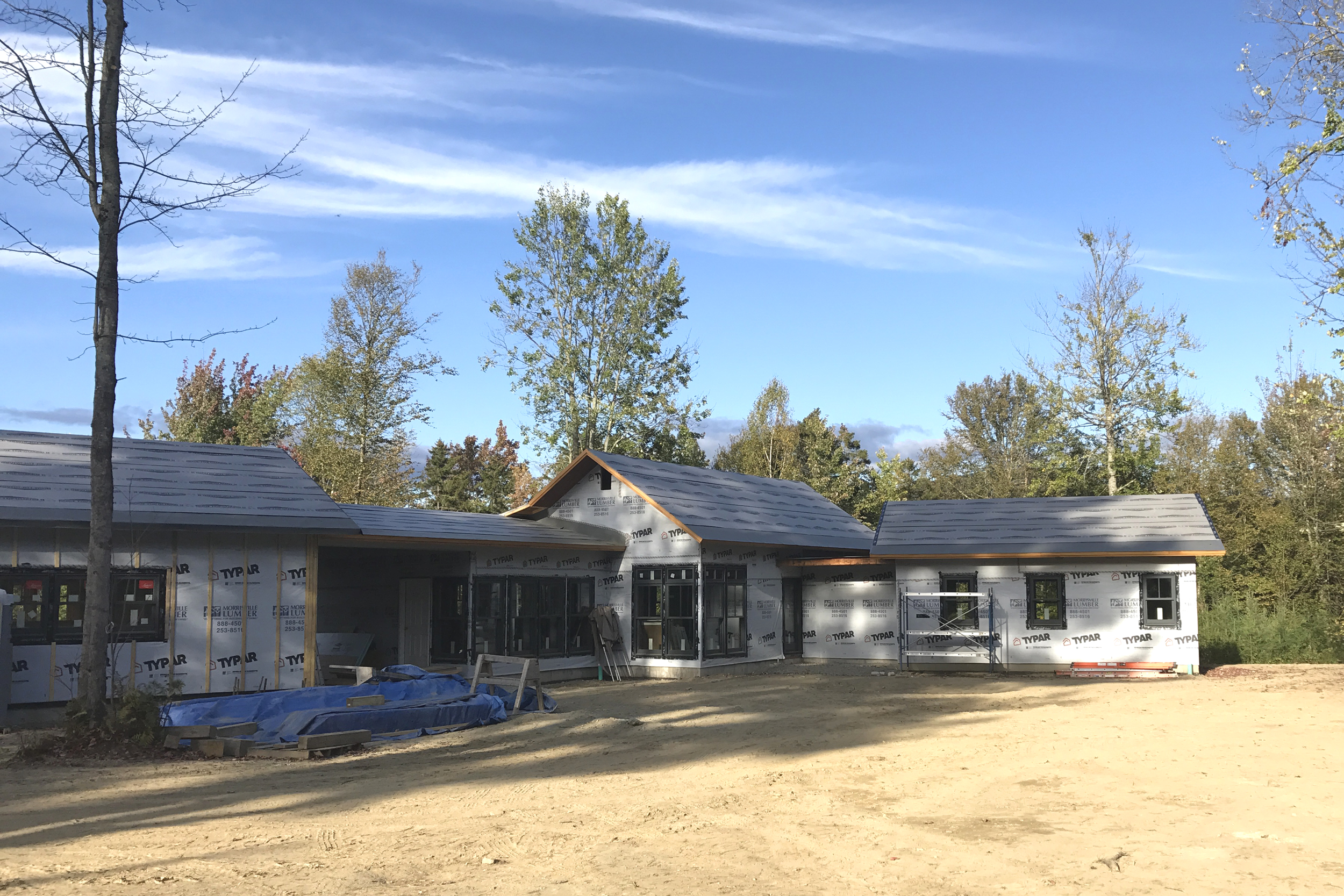 A "Just Big Enough" home is one that takes advantage of efficiencies between adjacent spaces and forms to create a truly human scaled structure that allows us to live our lives unrestrained, but without preconceptions of how big something should be. "Just Big Enough" is CDG's take on the design philosophy presented in Sara Susanka's book "The Not So Big House", framing the "smallness" of a house as a redeeming quality driving both the design of the space and how we live in it. This wonderful house is almost ready for move-in, and to become a home. Tell Gregory of Gregory Construction is the project's general contractor.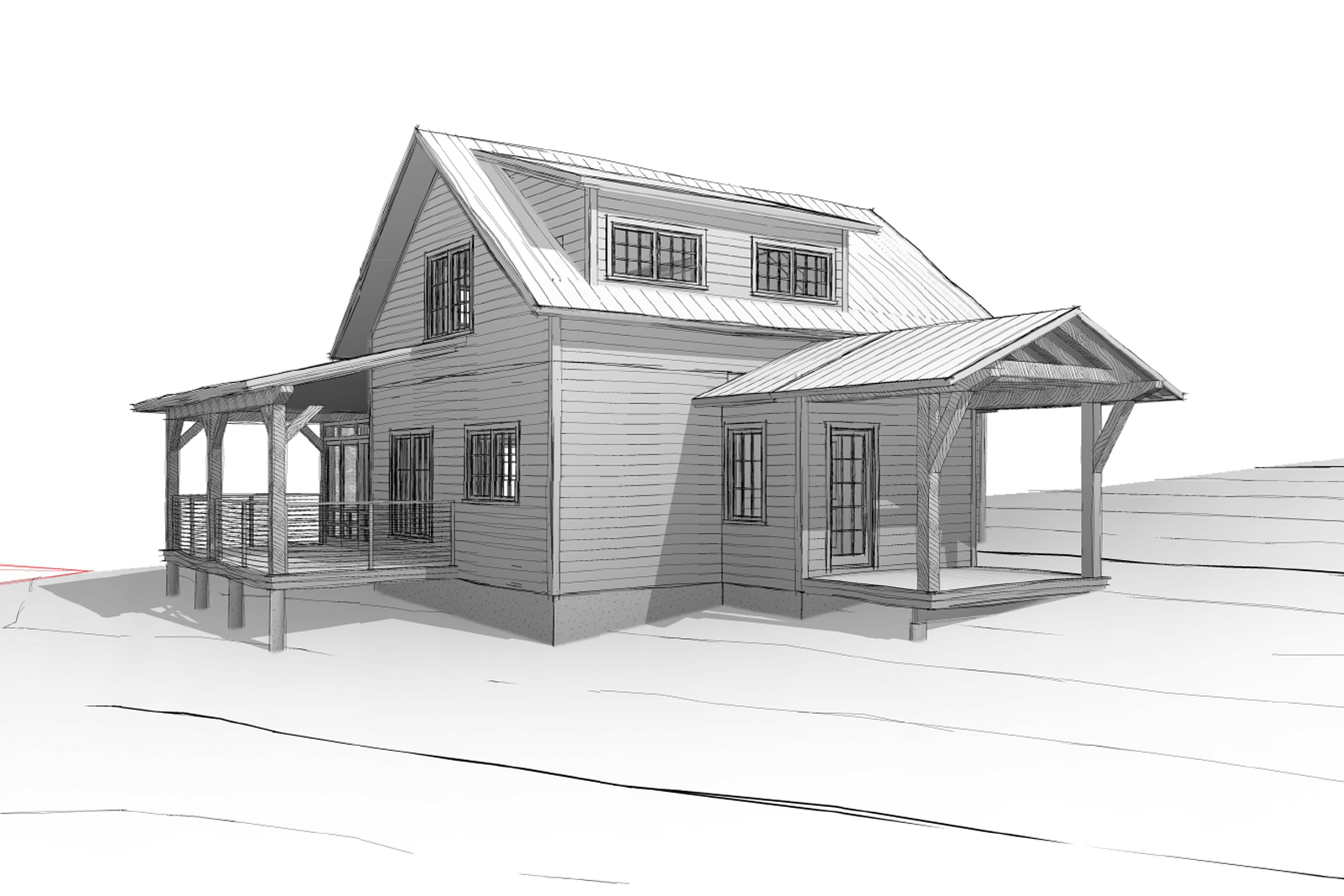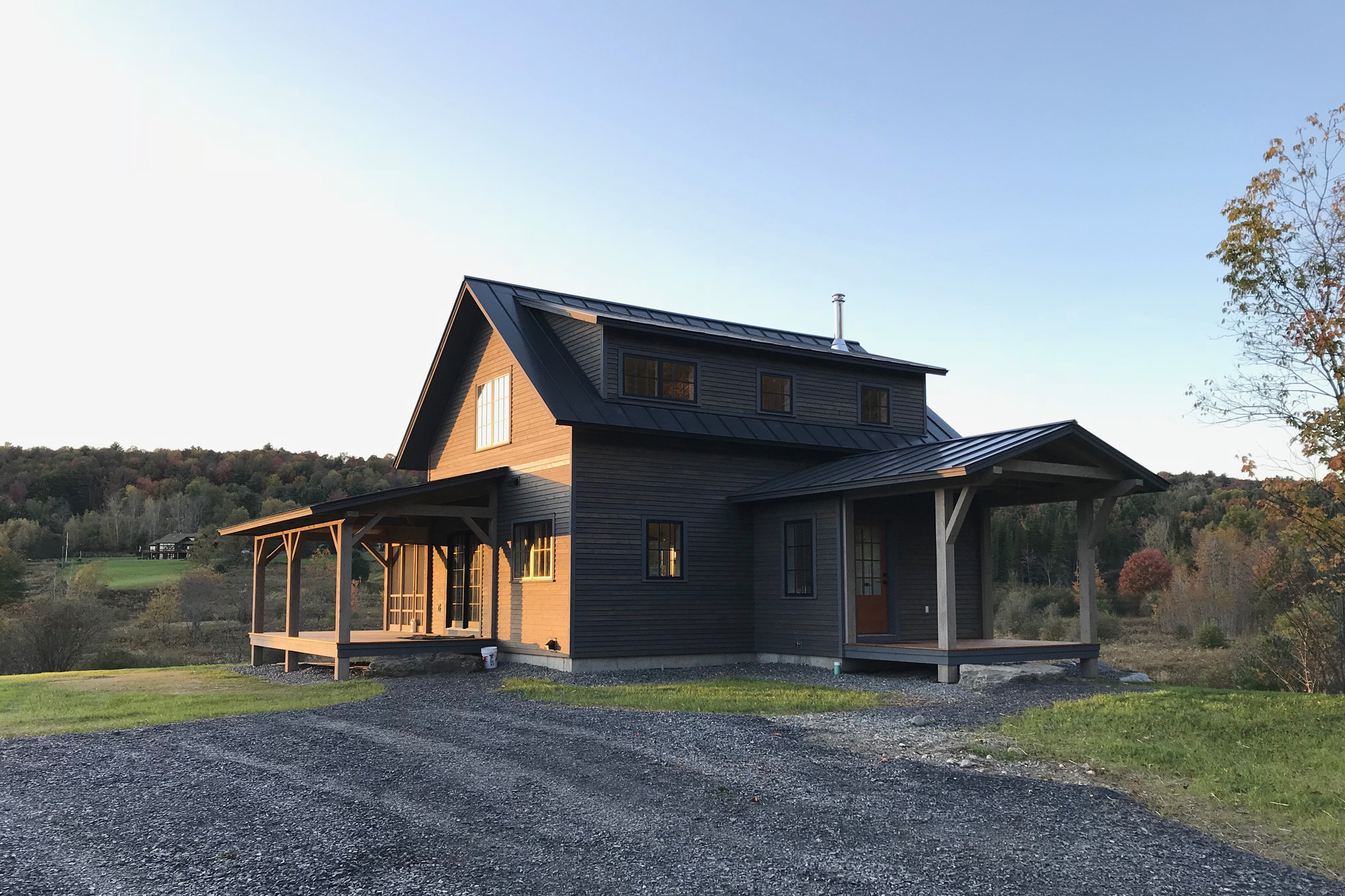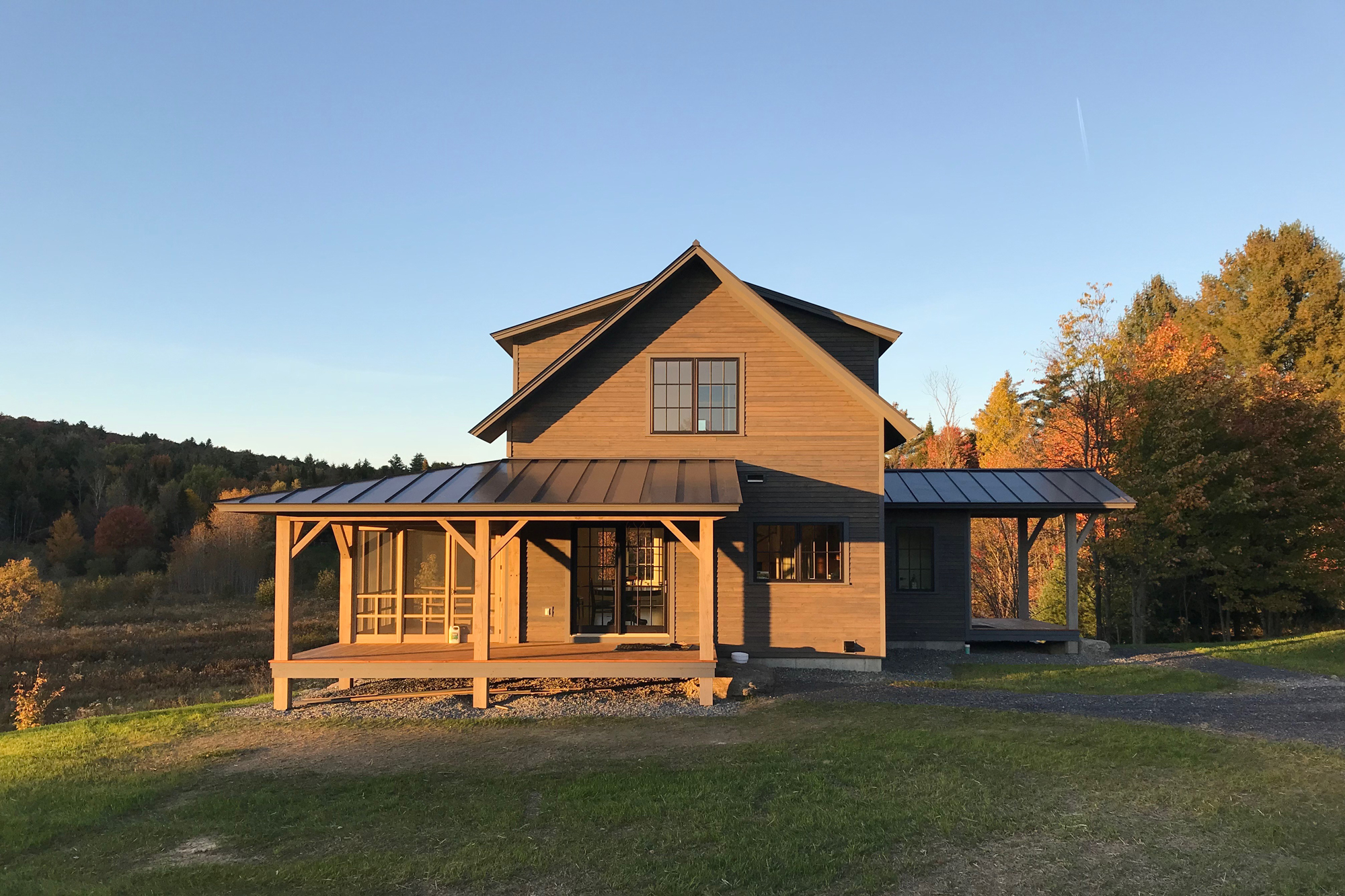 Related Posts