Vermont Studio Center Kowalsky Building moved to new foundation
October 13, 2016
In collaboration with Donald P Blake Jr, Inc, The Design Group, and the Vermont Studio Center, Cushman Design Group is facilitating the implementation of the comprehensive masterplan to preserve and enhance VSC's campus in Johnson, VT.
Pictured, the VSC board reviews progress as the Kowalsky Building Annex is ready to be placed on and secured to its new foundation as part of the building's preservation plan. CDG is honored to donate our design and planning services as historic buildings and spaces are restored to support VSC's mission of providing studio residencies in an inclusive, international community; honoring creative work as the communication of spirit through form.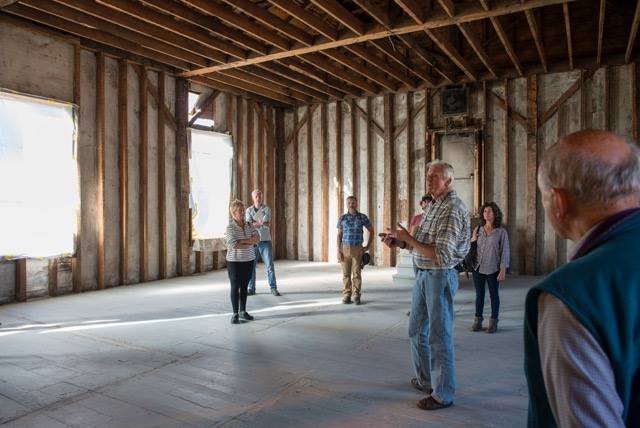 Milford Cushman speaks with VSC Board Members in the recently desconstructed Church Studio about the significance of revisiting a historic building's original structure.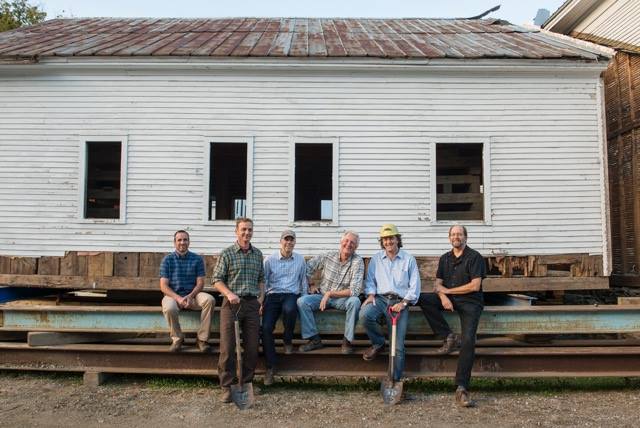 From left to right: Travis Cutler of Donald P Blake Jr, Inc, Jim MacDowell of Vermont Studio Center,Tom Karlhuber CDG Lead Architect, Milford Cushman CDG President, Gary Clark of VSC, Jeff Schoellkopf of The Design Group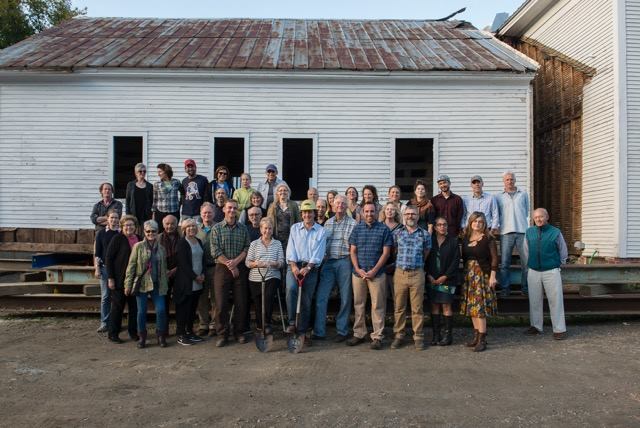 The project's design and construction team, VSC campus planning group, and the VSC board of trustees.
Related Posts