Green River Reservoir Wood & Storage Shed
December 01, 2017
Visitors to Vermont's Green River Reservoir State Park during the summer of 2018 will most likely watch the construction progress of the new wood and storage shed.
The 744 square foot building is composed of two 12 foot x 22 foot gabled wings and a 13.5 foot x 16 foot connector and will be located between the existing contact station and the ADA trail/boardwalk to the reservoir. One of the 12 foot x 22 foot wings will be devoted to the storage of 11.5 chords of firewood which the Park will make available for sale to visitors as the surest method of preventing the influx of invasive insect species that could arrive on wood from other areas. The rest of the building will be used to store seasonally needed wood shavings for use in the campsite moldering toilets, hand and power tools, personal protective gear, a work bench, paddles and PFDs, and provide winter storage of Park watercraft.
As with other buildings at GRRSP including the boardwalk, contact station and composting privy, the building plans and permitting have been coordinated and collaborated with the Park by Kelley Osgood, Project Manager and Milford Cushman, President. Ward Joyce, former CDG Architect also contributed to the development and documentation of the wood shed.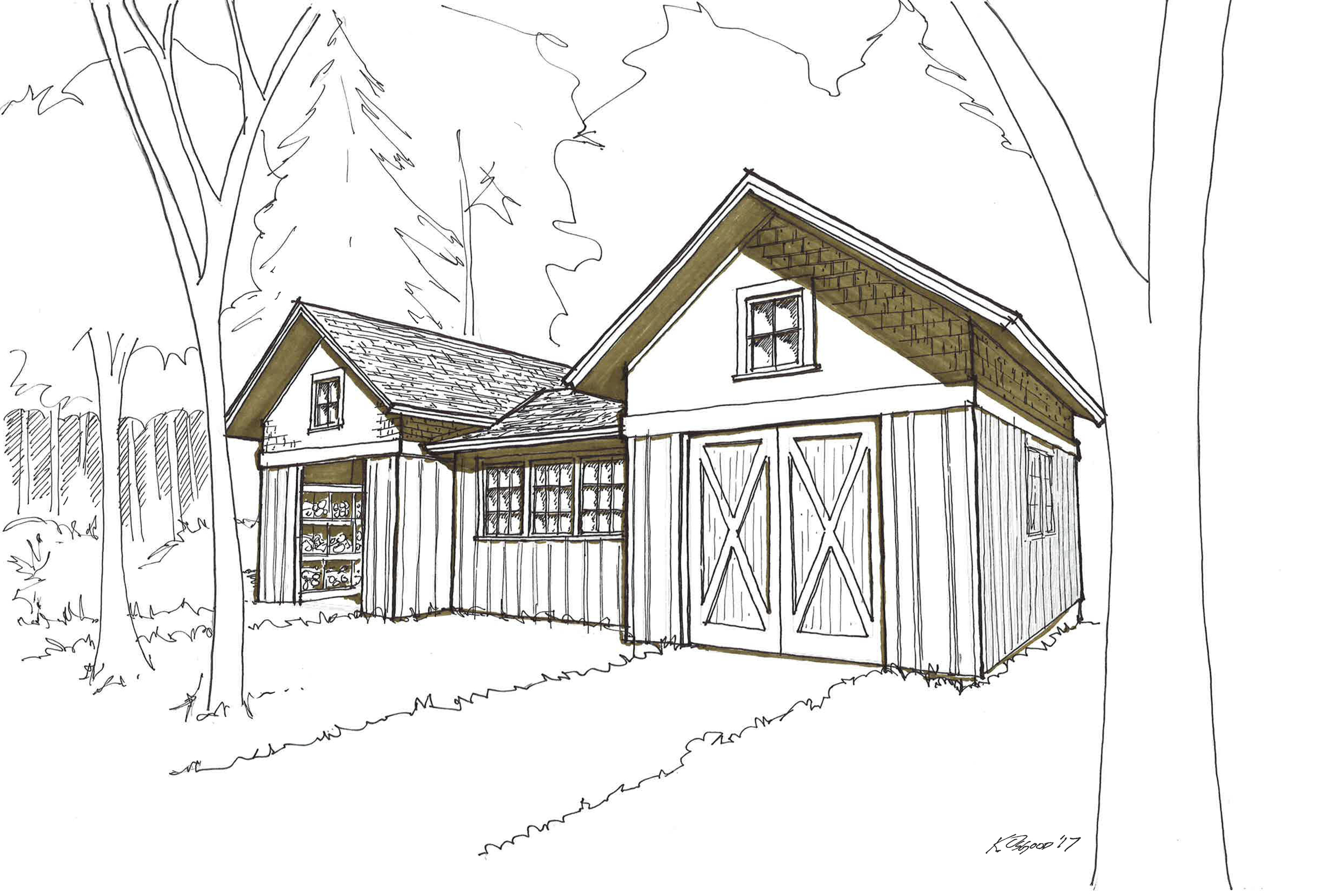 Related Posts