Morrisville Public Restrooms
March 13, 2019
Chad Forcier and Kelley Osgood, CDG Project Managers, have volunteered their time and expertise to assist the Town of Morristown, Vermont with the design of a fully-accessible two-stall all gender public bathroom for the Oxbow Park on Portland Street in downtown Morrisville.
The simple building form will be constructed using Insulated Concrete Forms (ICF), clad in rough-sawn vertical wood siding, and will utilize a translucent roofing material for day-lighting.
In collaboration with Tricia Follert, Town of Morristown Community Development Coordinator, Chad and Kelley have worked to advance the design of the building and prepare basic drawings for construction.
The sketch floor plan above shows the two fully accessible stalls and lavatories, an in-wall cabinet for a wi-fi router, and a cabinet for cleaning supplies.
Thank you Chad and Kelley for supporting the local community with your efforts!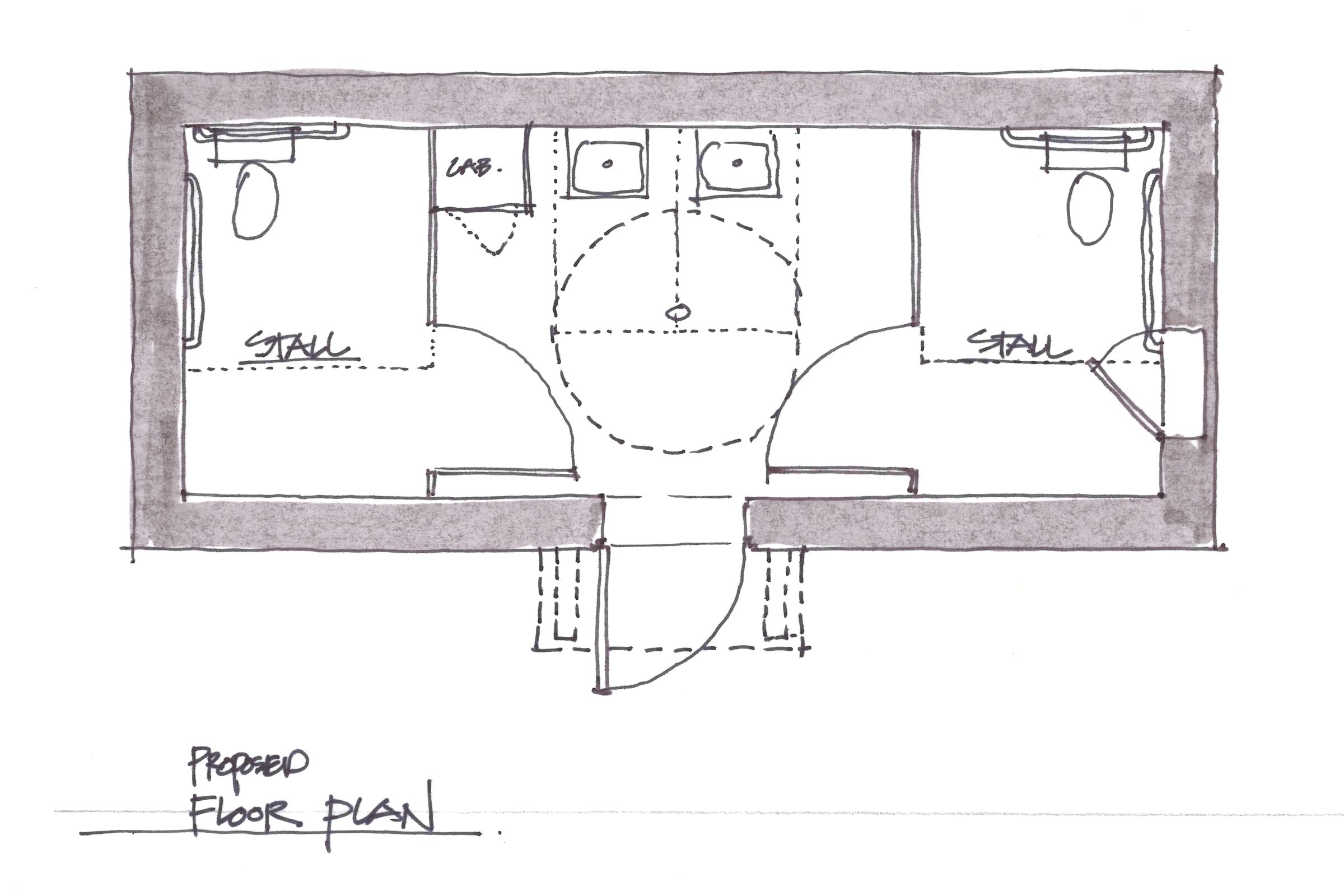 Related Posts