Dwell On Design LA 2018 Photo Retrospective
June 01, 2018
On April 5th, 2018 Milford Cushman, CDG Founder and President, presented at the annual Dwell On Design trade show in Los Angeles, California. Milford, alongside four client-panelists held a panel discussion and presentation that asks the question "How should clients be listened to so that designers can then design buildings and spaces that speak to their clients' truths?"
Six diverse and personal case studies served as the lens through which the group examined the commonality of requests for design solutions from millennial to baby boomer clients, honoring that home is common ground for all.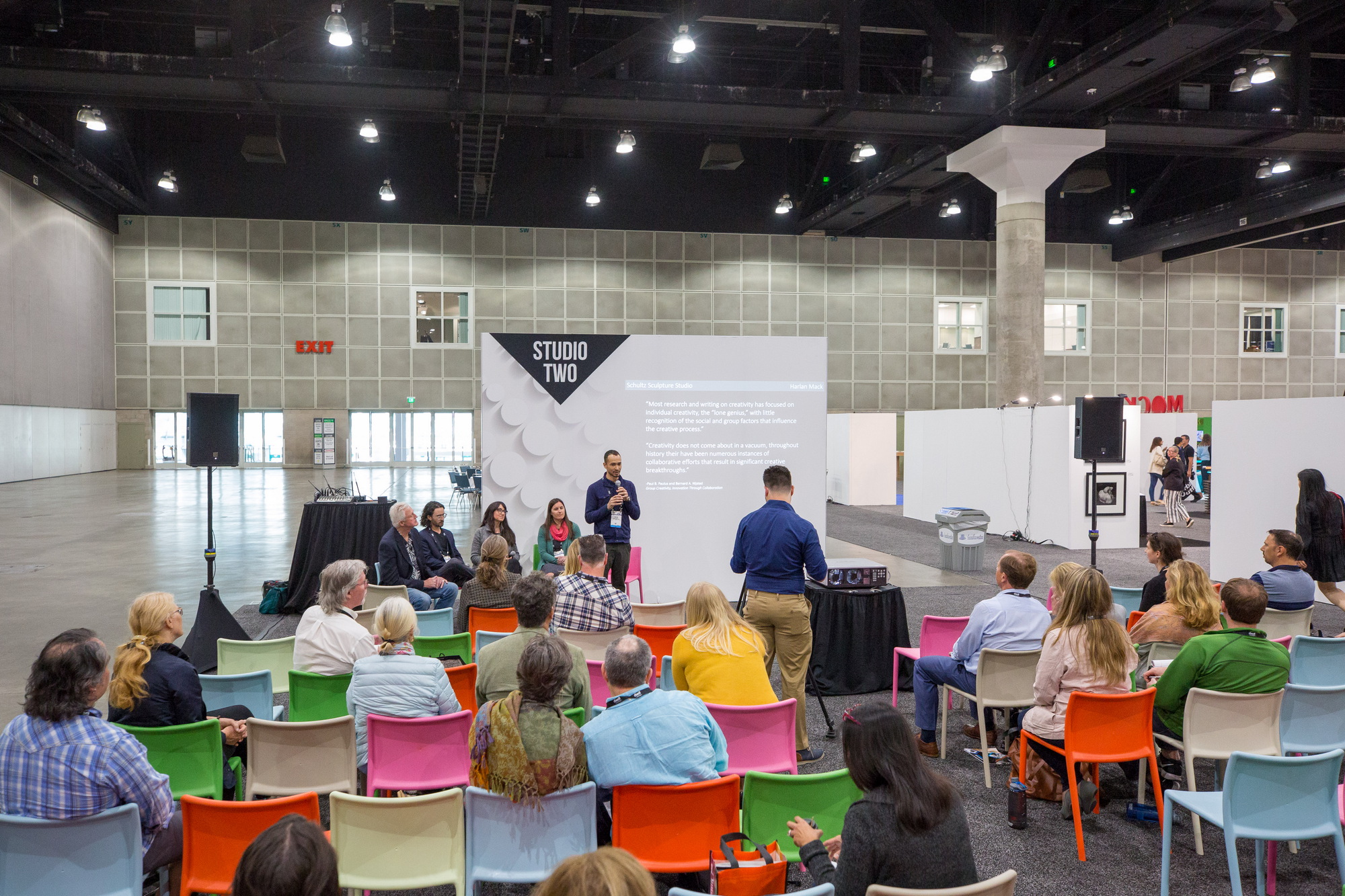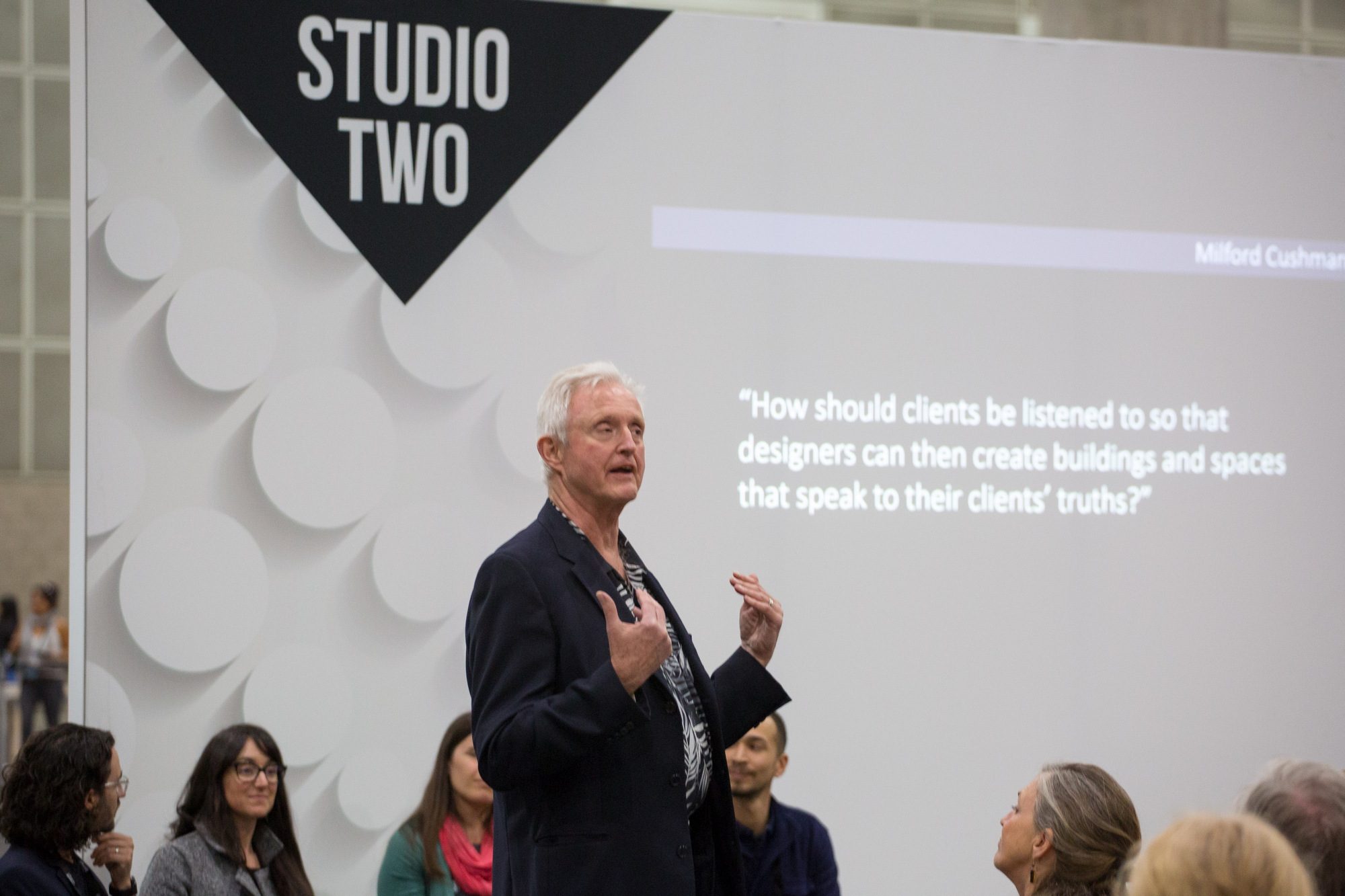 Milford was joined in LA by Ethan Waldman, tiny house expert and founder of TheTinyHouse.net, Rachel Moore, Executive Director of the Helen Day Art Center and former board member of River Arts, Shelly Severinghaus, Senior Consultant at Long Trail Sustainability, and Harlan Mack, Sculpture Studio and Operations Manager at the Vermont Studio Center. Each shared their personal experience working on a project where design that began with, and was sustained by listening had a profound influence on its outcome and the lives of the people involved.
The panelists then opened the floor to include the audience in a panel discussion of where they had the opportunity to not only listen, but to share their own experiences as designers, architects, clients, builders, and more.
At the conclusion of the session, a small group broke-away and held an informal round table discussion to further examine the questions and conundrums posed. After an exhilarating day at Dwell on Design, our group joined Gary Clark and many alumni of the Vermont Studio Center for a joyous reunion of artists at the LA Hotel Downtown.
Our team is currently working with a filmmaker to produce a video edit with highlights of our presentation. Look for it soon on our website, social media, and in our email newsletter.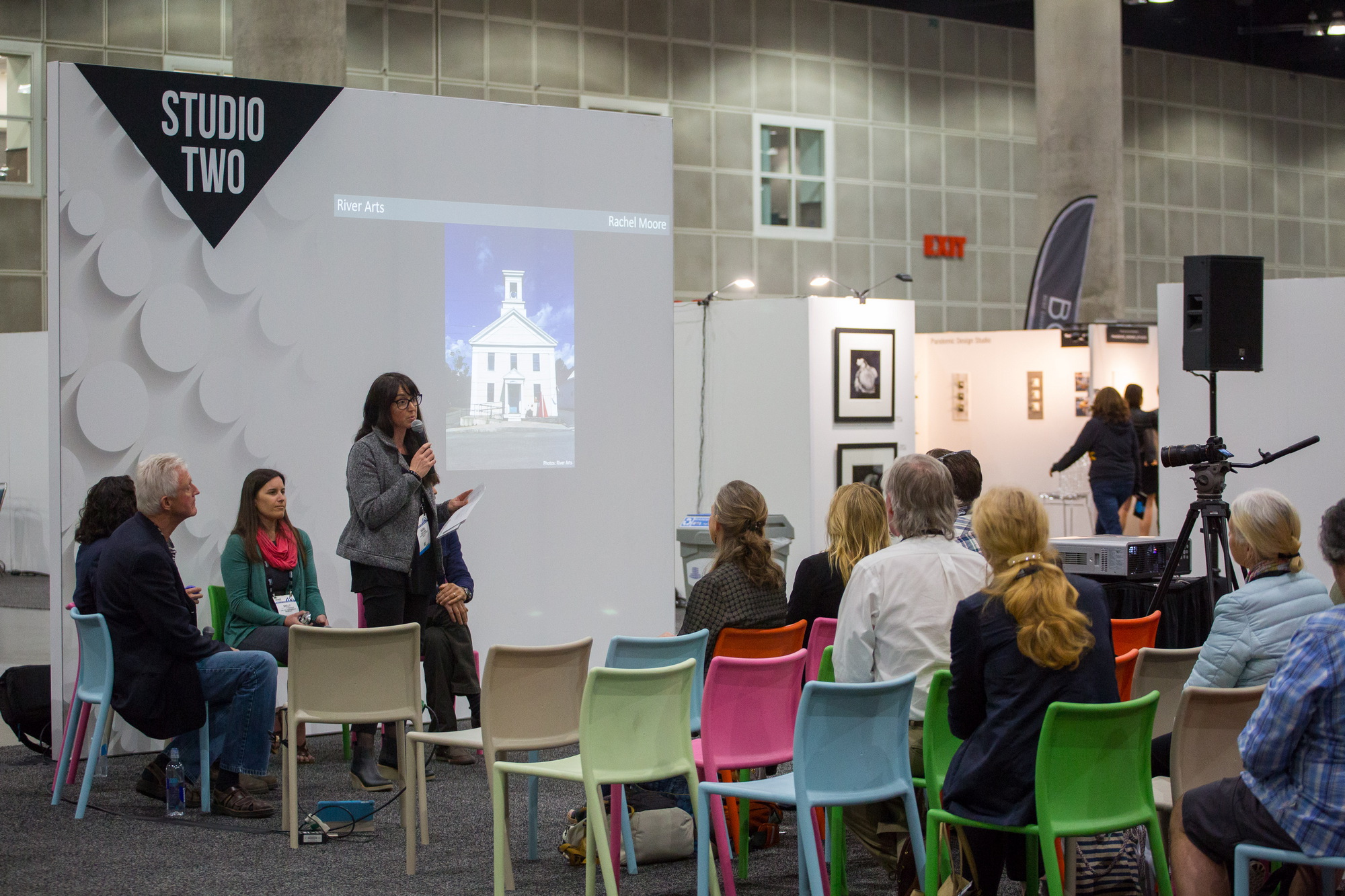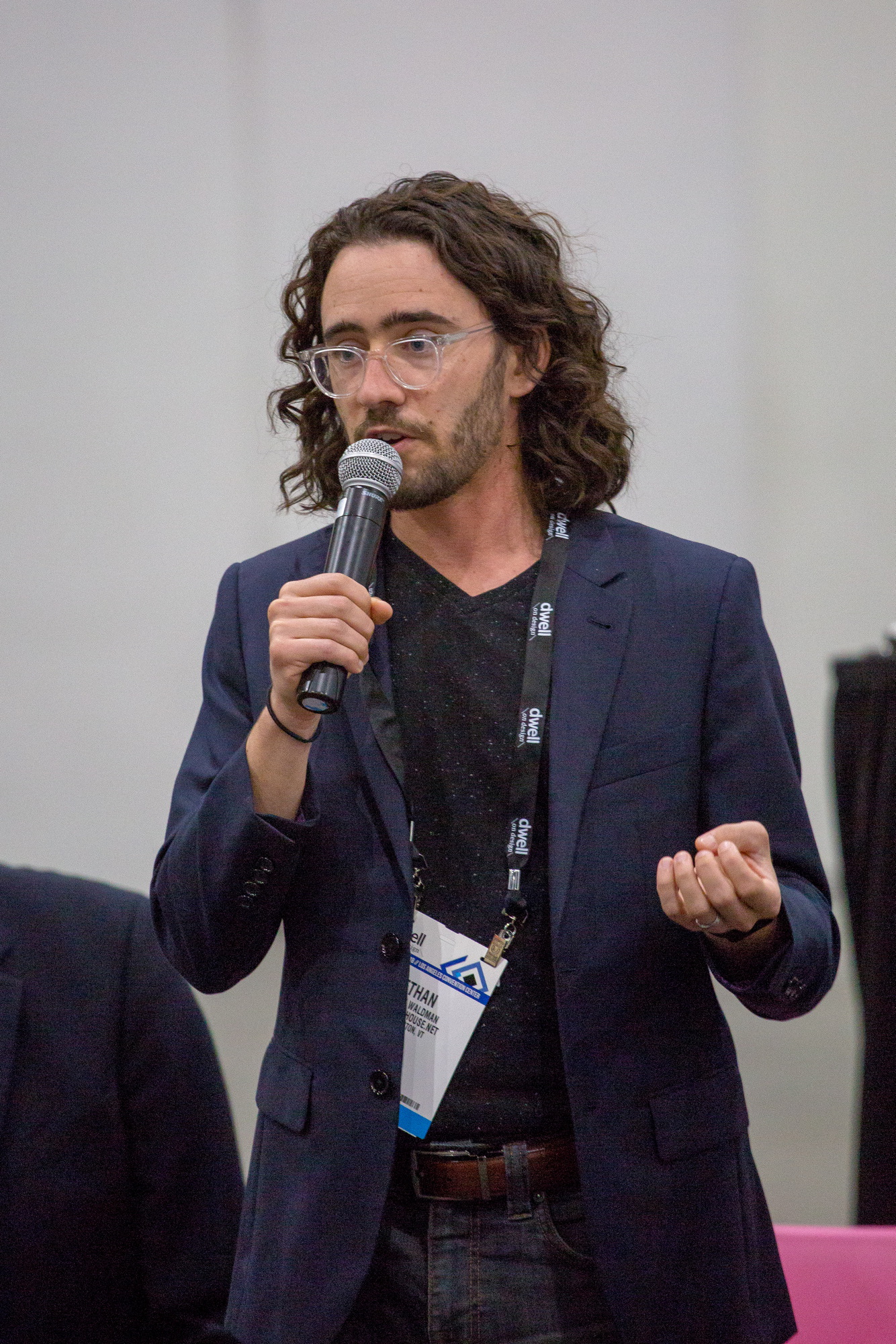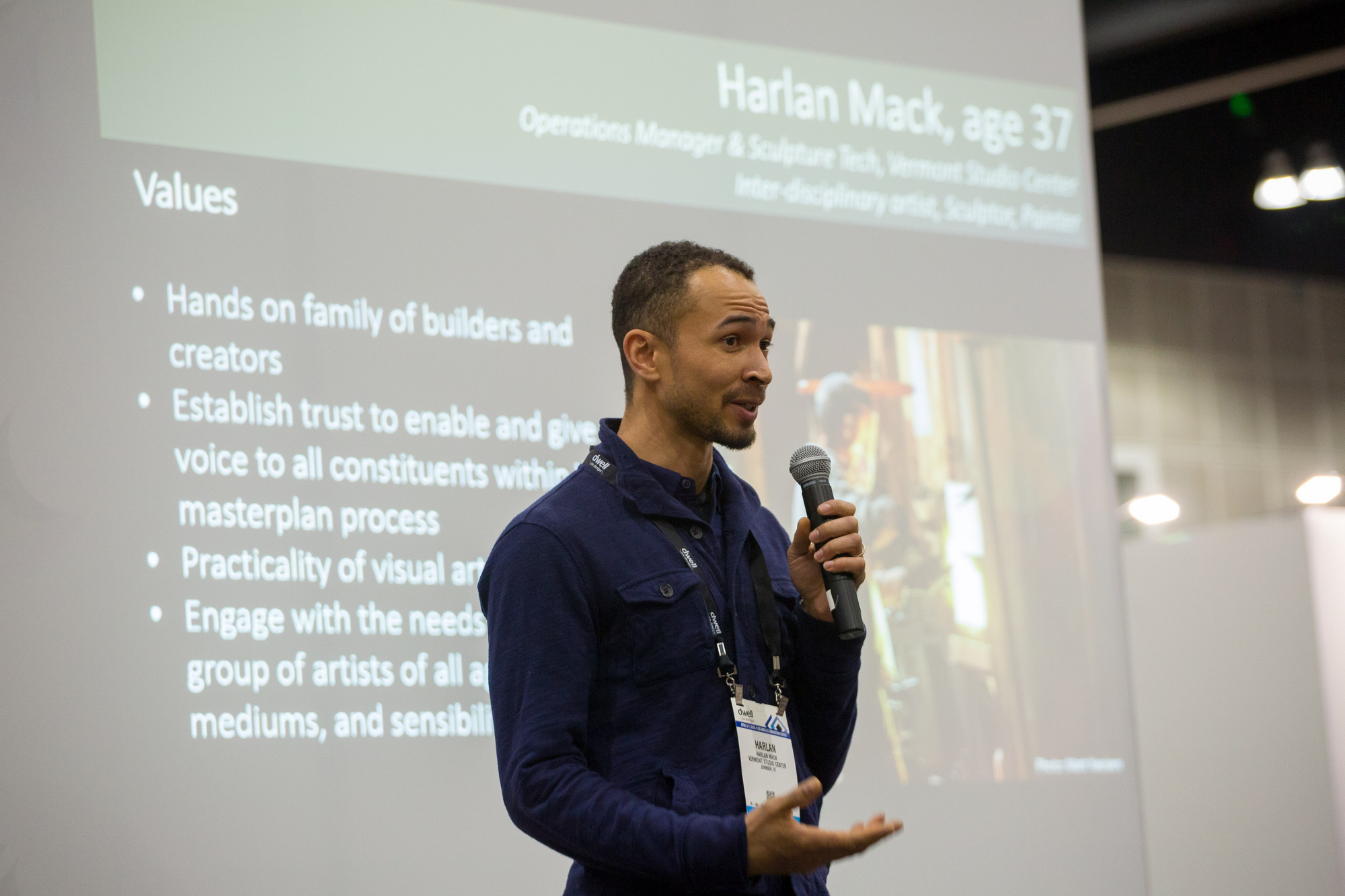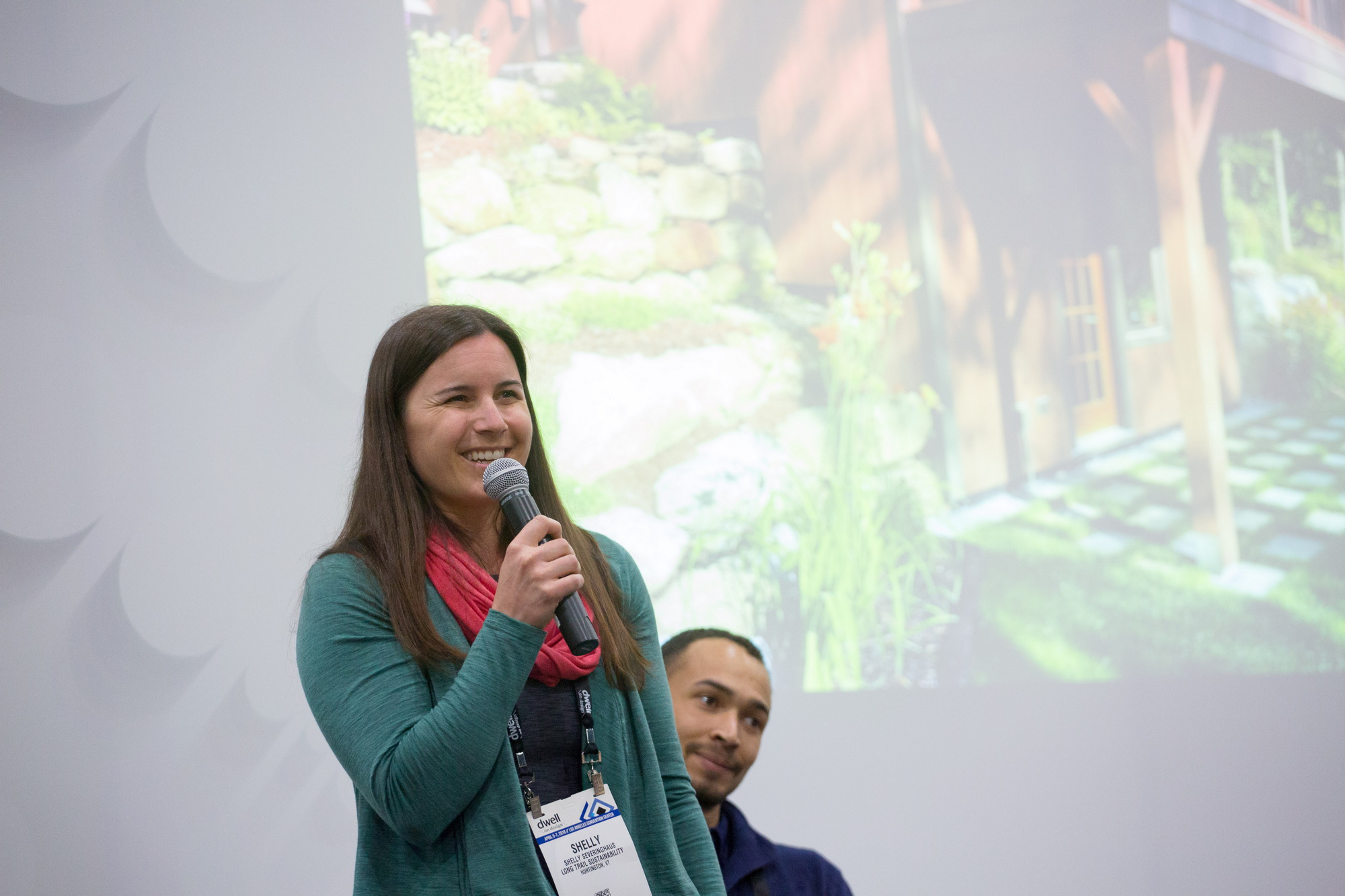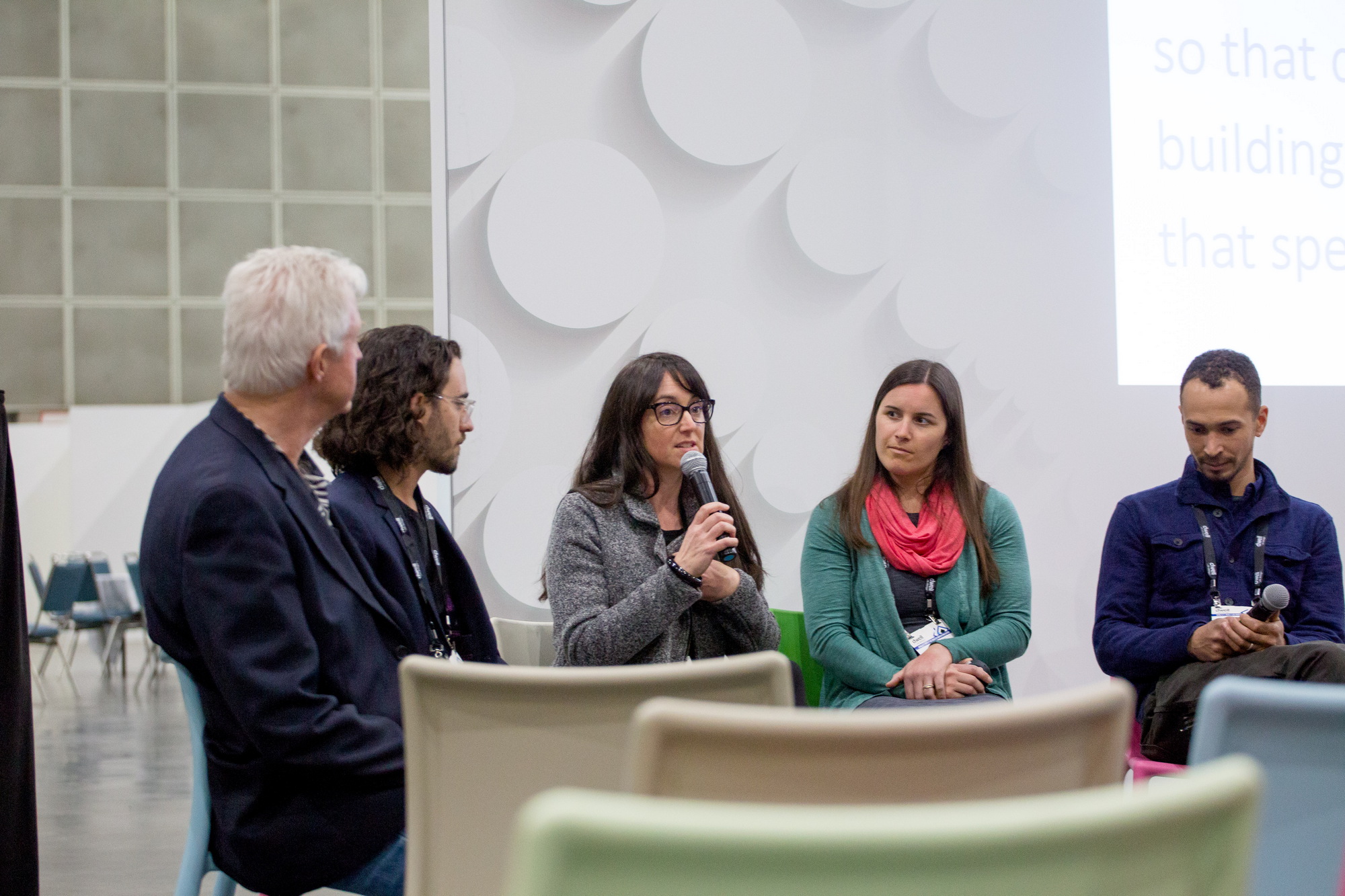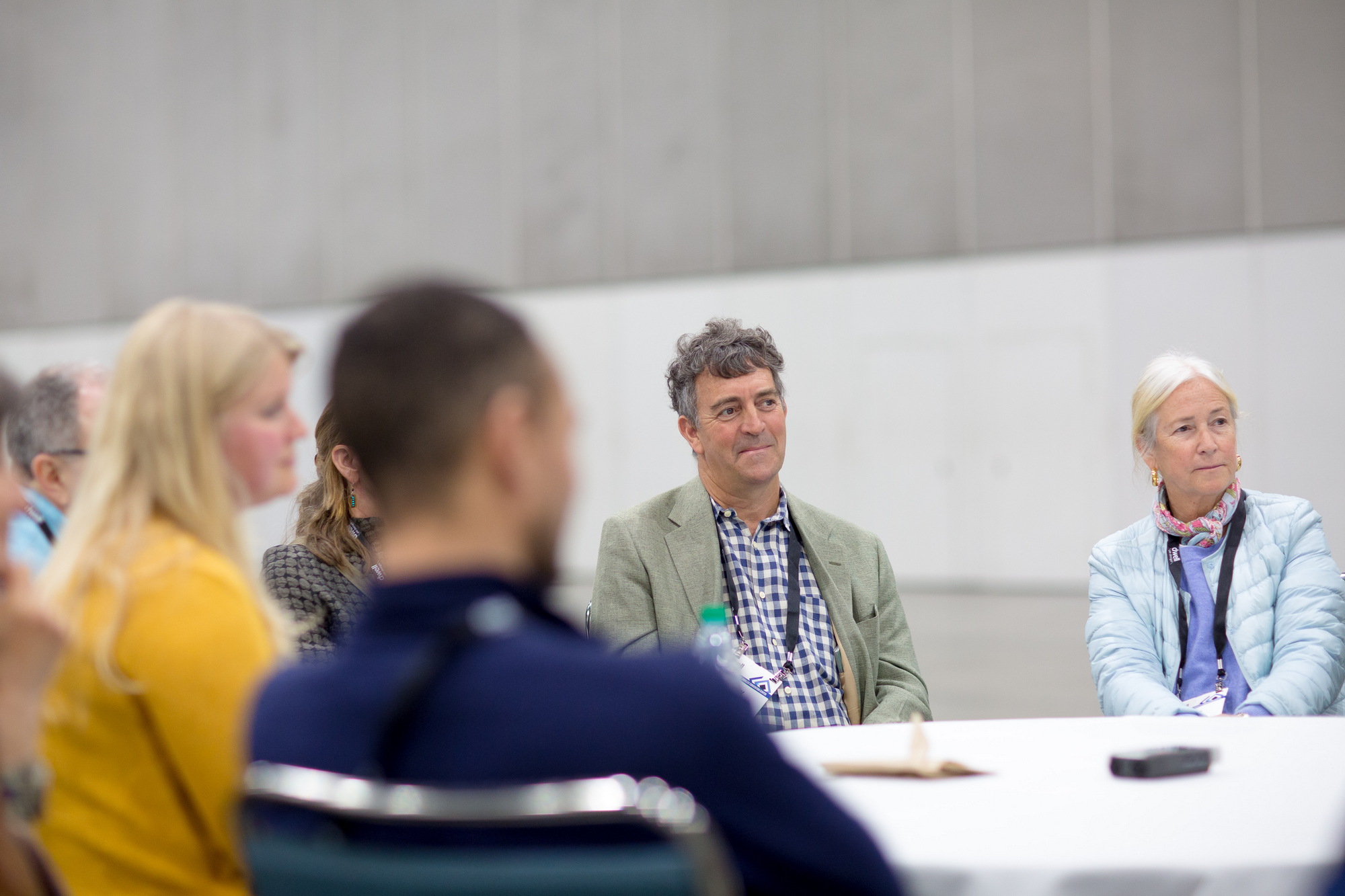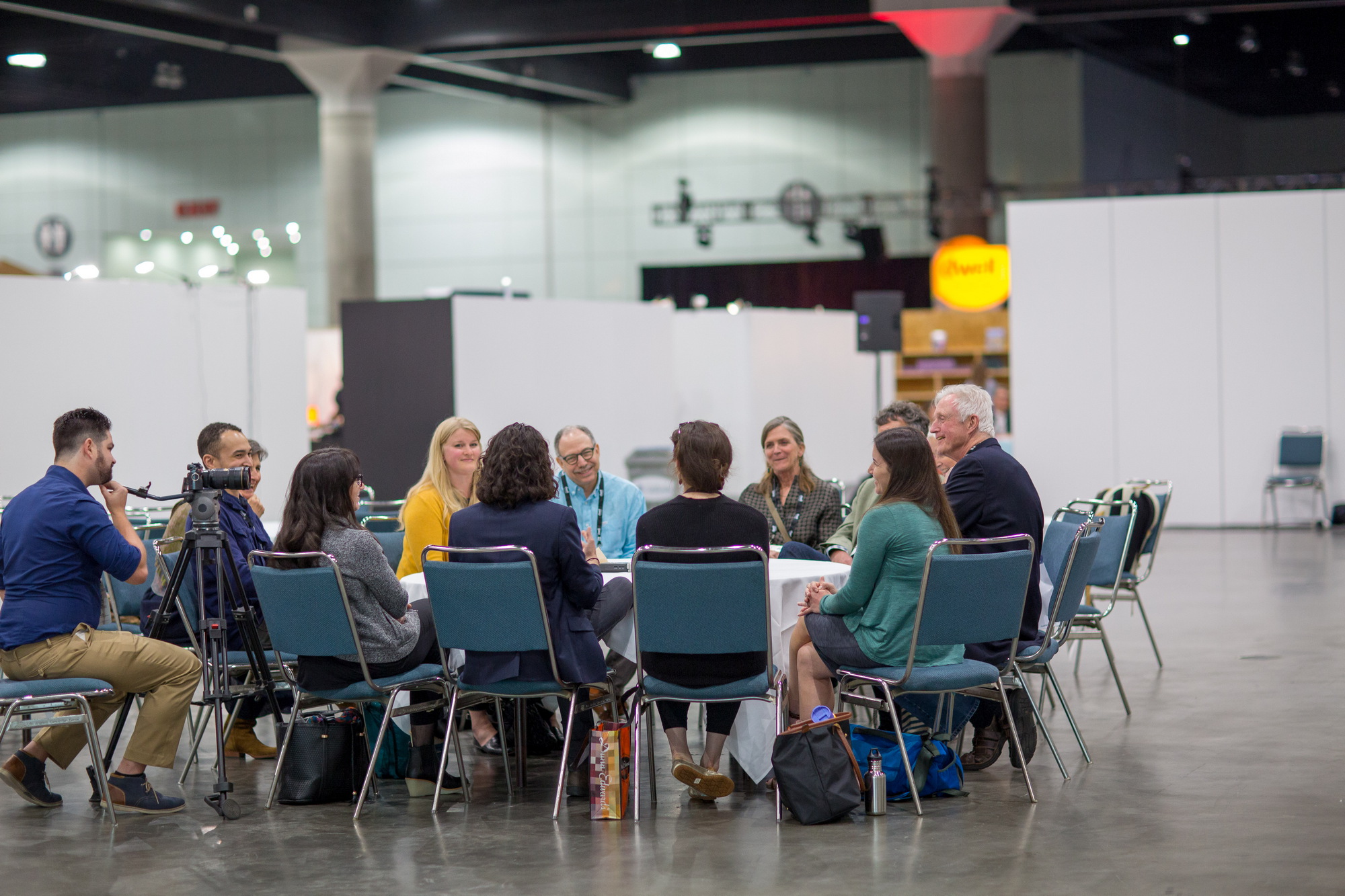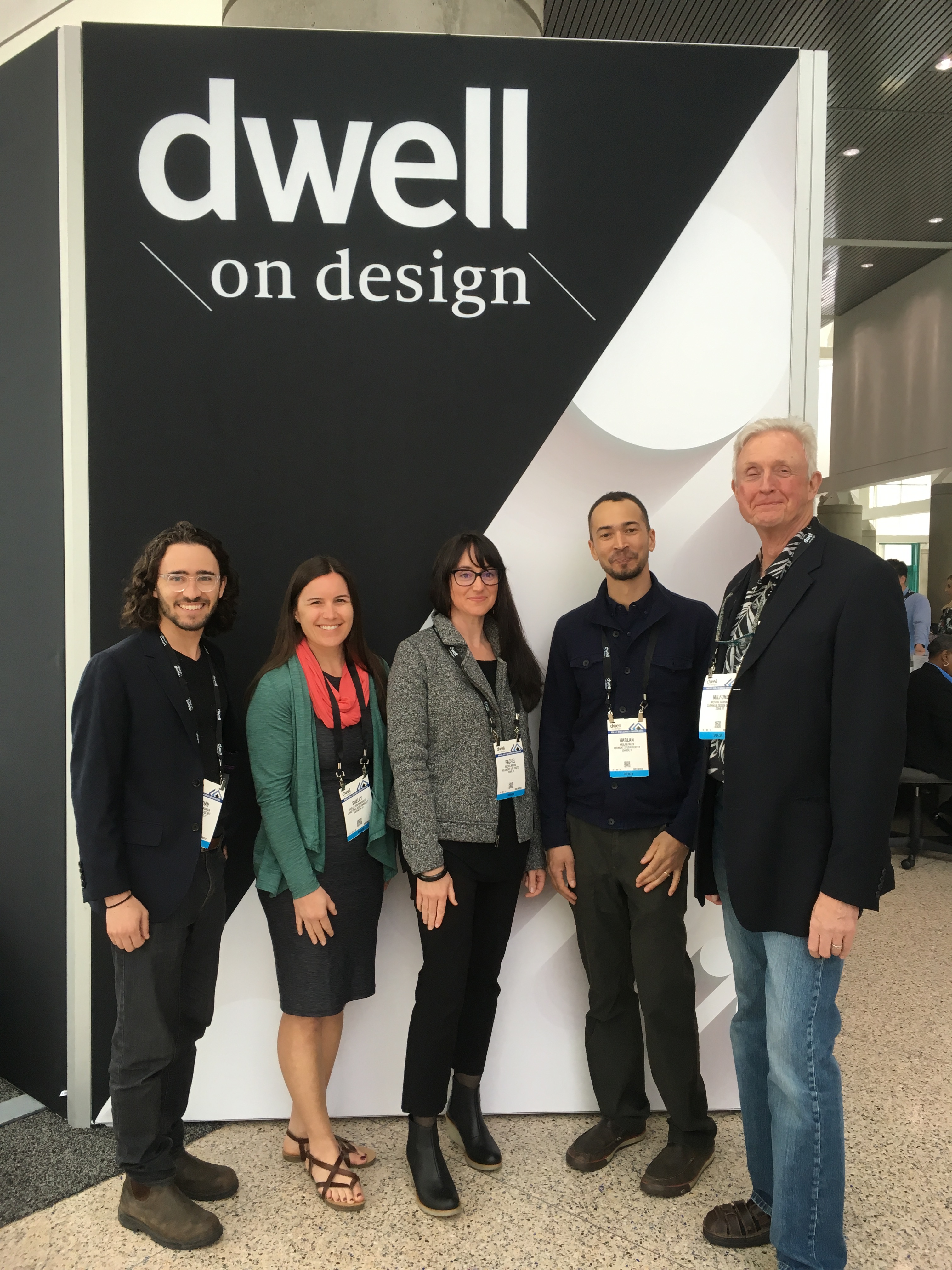 L-R: Ethan Waldman, Shelly Severinghaus, Rachel Moore, Harlan Mack, Milford Cushman, Photo: Anne Carpenter
It was an absolute thrill and honor to be included in Dwell On Design's programming for 2018 and we would like to acknowledge the contributions of all of those involved:
Project Photography: Susan Teare, Lindsay Raymondjack, Derrick Barrett
Cushman Design Group Team: Milford Cushman, Jonathan Severinghaus, Terri Gregory, Nita Hultstrom, Chad Forcier, Kelley Osgood, Michael Perpall, Ryan Beaulieu, David Koschak
Our Panelists: Ethan Waldman, Rachel Moore, Harlan Mack, and Shelly Severinghaus who also contributed invaluably to finalizing and facilitating our presentation in Vermont and LA
Dwell On Design: Paul Treanor, Senior Manager, Content and Community, Informa Exhibitions U.S.
35 years of building relationships with you, our clients, contractors, the community in the Stowe, Vermont area and beyond!
Blog Photos: Lindsay Raymondjack
Related Posts