On The Boards and Under Construction
June 01, 2018
We are proud to share a selection of our studio's current design work and projects under construction including a modern lakefront new home, a new home being designed in the Greek Revival style, and a kitchen renovation and timber framed screen porch addition. Enjoy!
First shared in the fall of 2017, this newly constructed modern lakefront home has recently had windows and doors installed, and siding is well underway. We are loving the exterior finish palette selected by our client. It is a combination of vertical redwood boards reclaimed from the bleachers of a local ball field, and horizontal charred cypress.
Charred wood siding, or "Shou Sugi Ban" is an ancient Japanese technique traditionally used to create an appealing and highly durable siding finish. General contractor Conner & Buck Builders craftsmen have done a masterful job manifesting the building's striking and contemporary, yet age-old, material palette. Look for more from this project soon as interior finishes are completed, framing the home's stunning visual connection to the lake.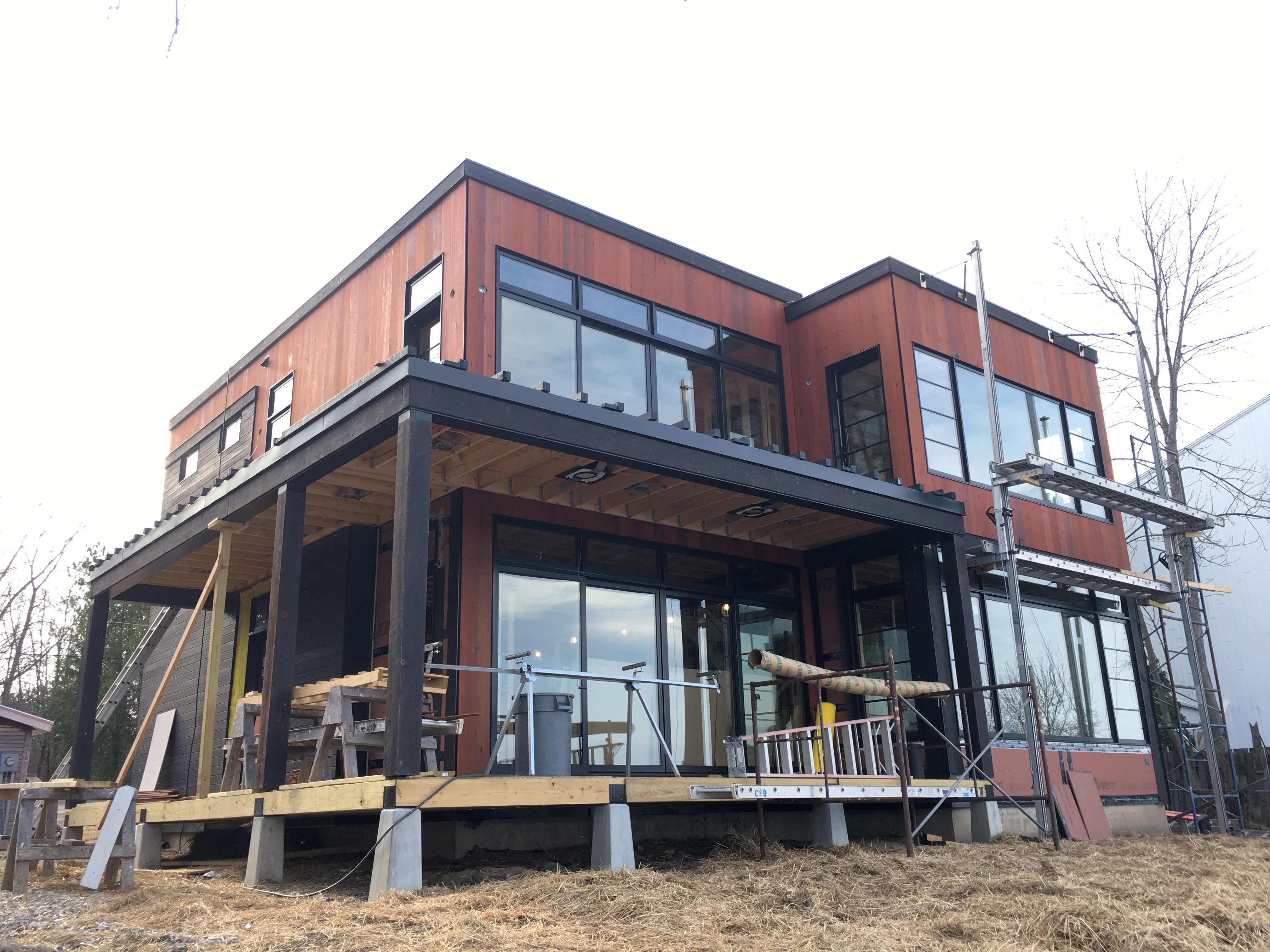 View of the home's lake facing facade under construction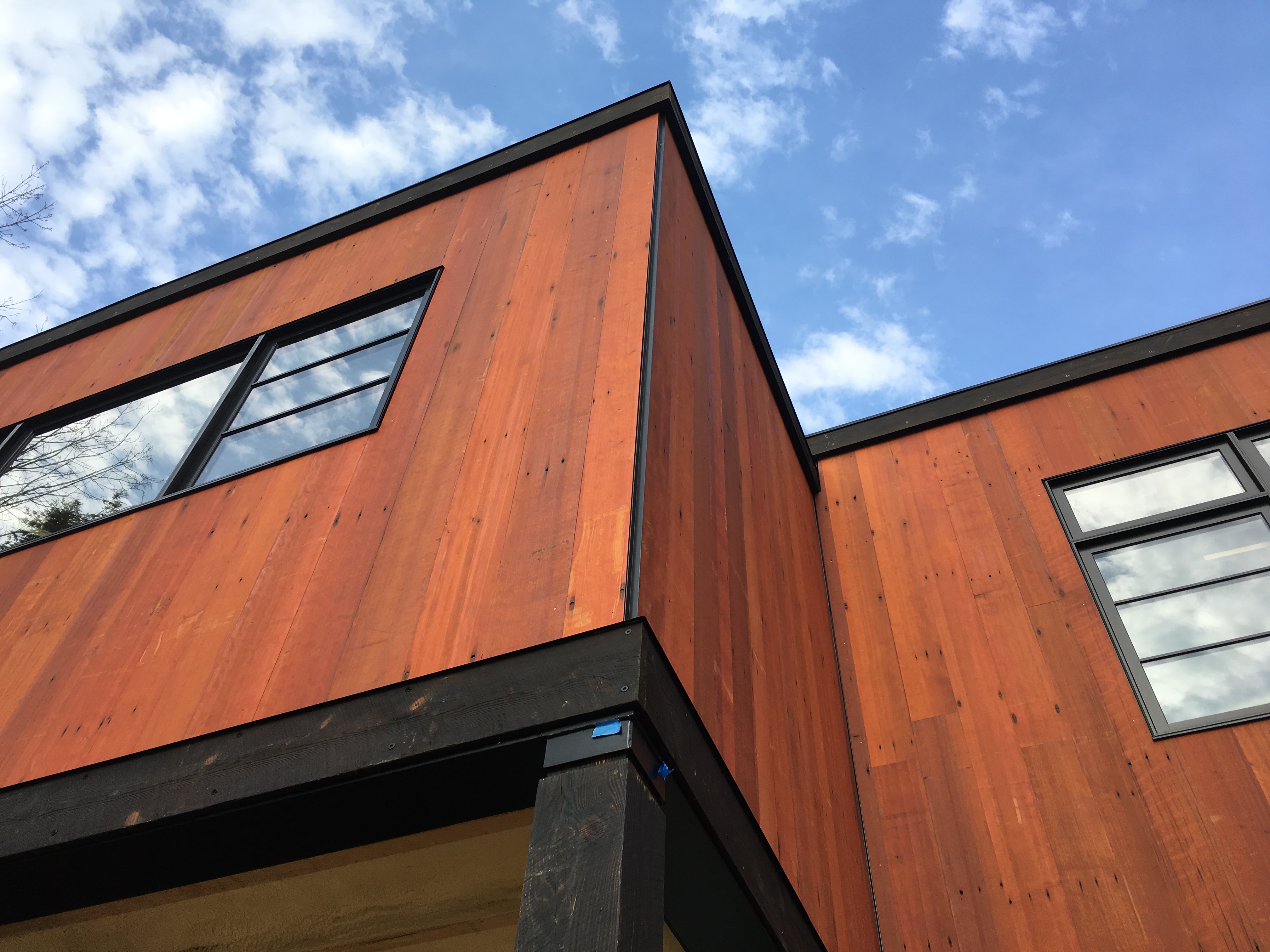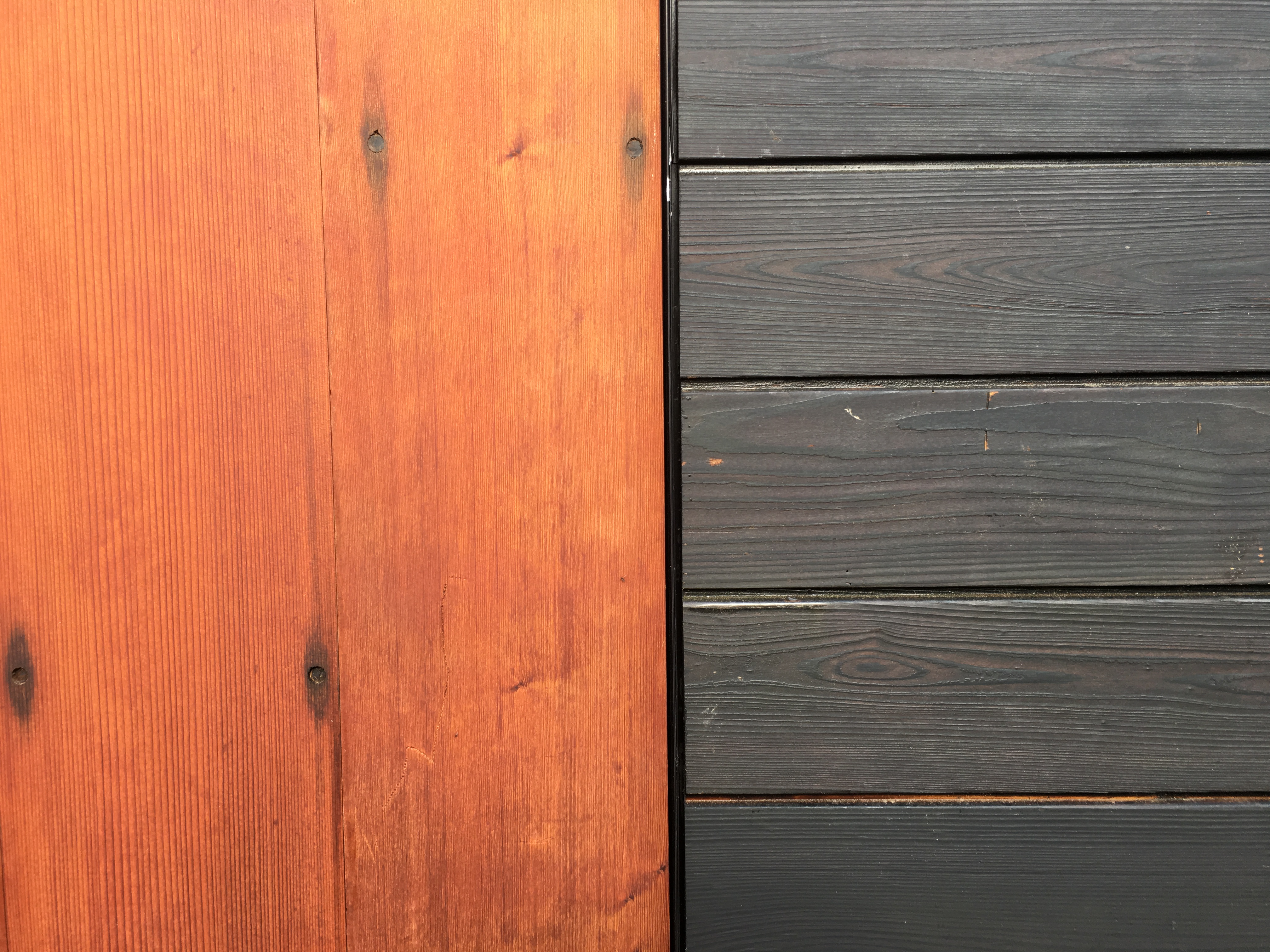 Close-up images of the beautiful combination of reclaimed redwood and charred cypress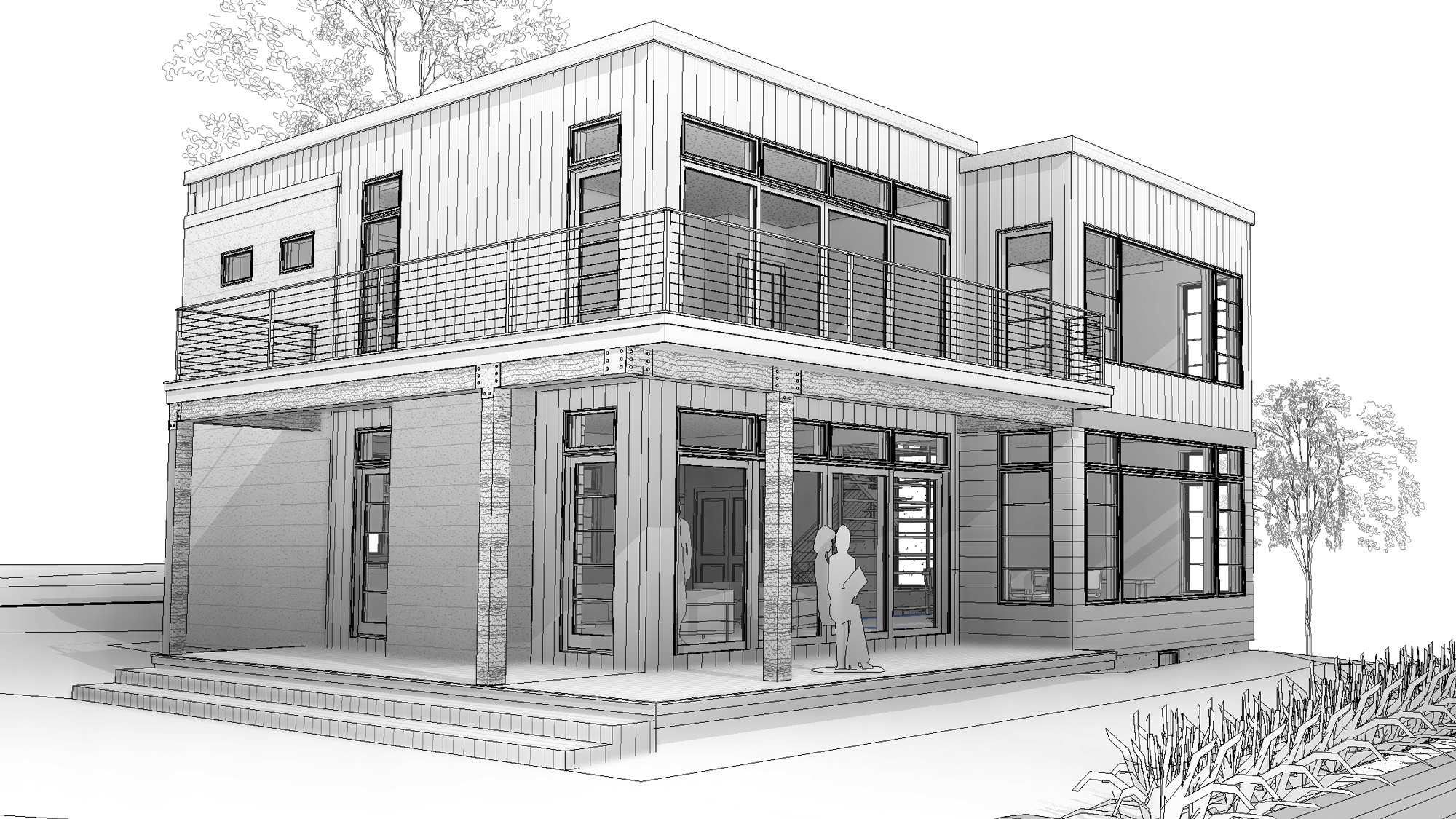 View of the home's lake facing facade in our building information modeling software
Our clients came to us with a beautiful piece of land, and a request for the design of a new home inspired by Vermont's traditional Greek Revival farmhouses. In collaboration with our client we have developed a concept that utilizes the sloping site to create a gentle and elegant entry sequence beginning with the driveway approach from below, arriving alongside the home at its main level, and extending into the living spaces on all floors that have been designed to embrace the nearly 180 degree view of surrounding mountains and water bodies.
Working with our client to explore opportunities created by thoughtful site development, and clearing to coordinate the home's spaces with its beautiful setting and solar exposure, has been a thoroughly enjoyable process for our team. Below are several conceptual drawings used to communicate the synthesis of our clients' requests and our listening to respond with design solutions.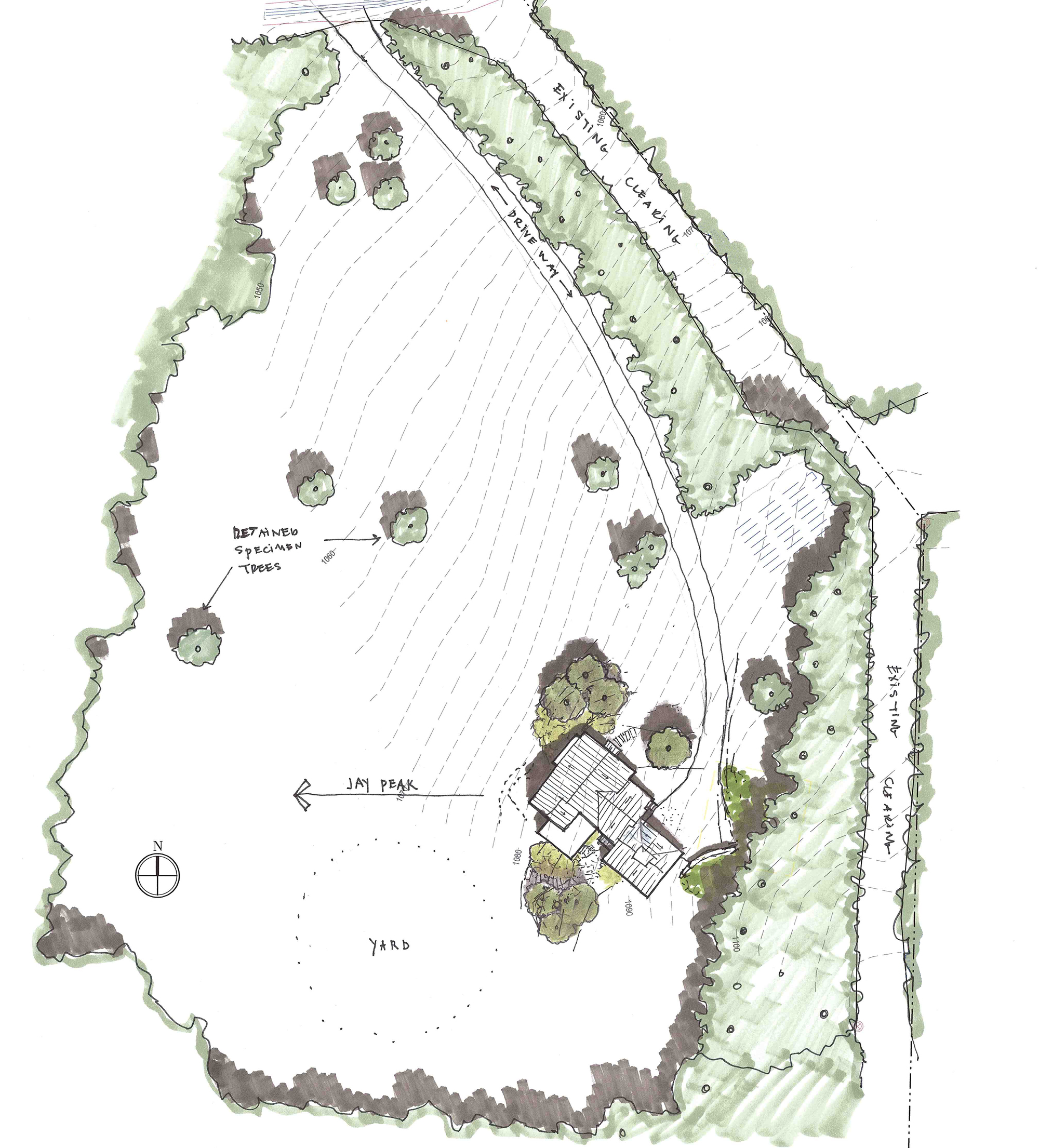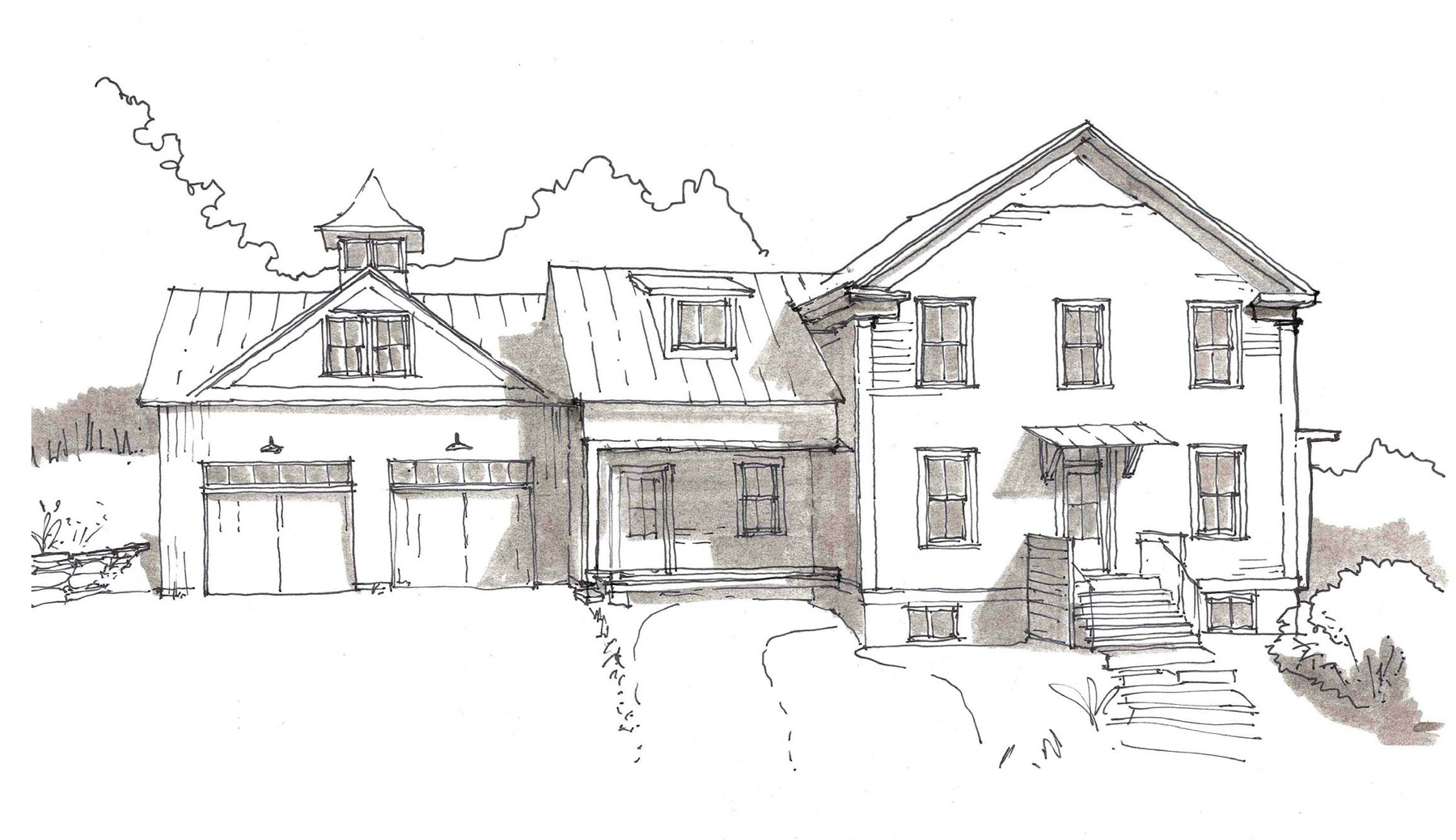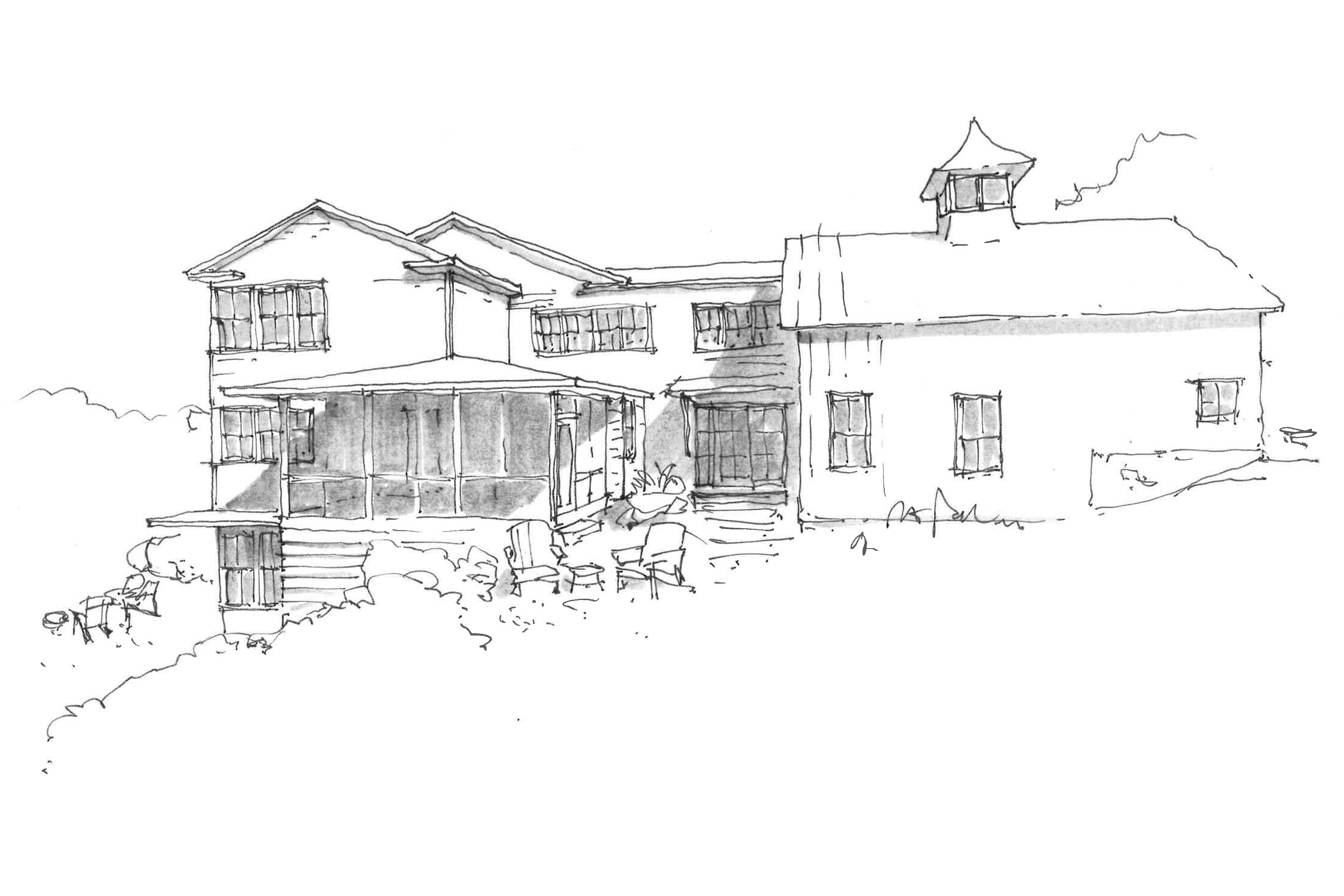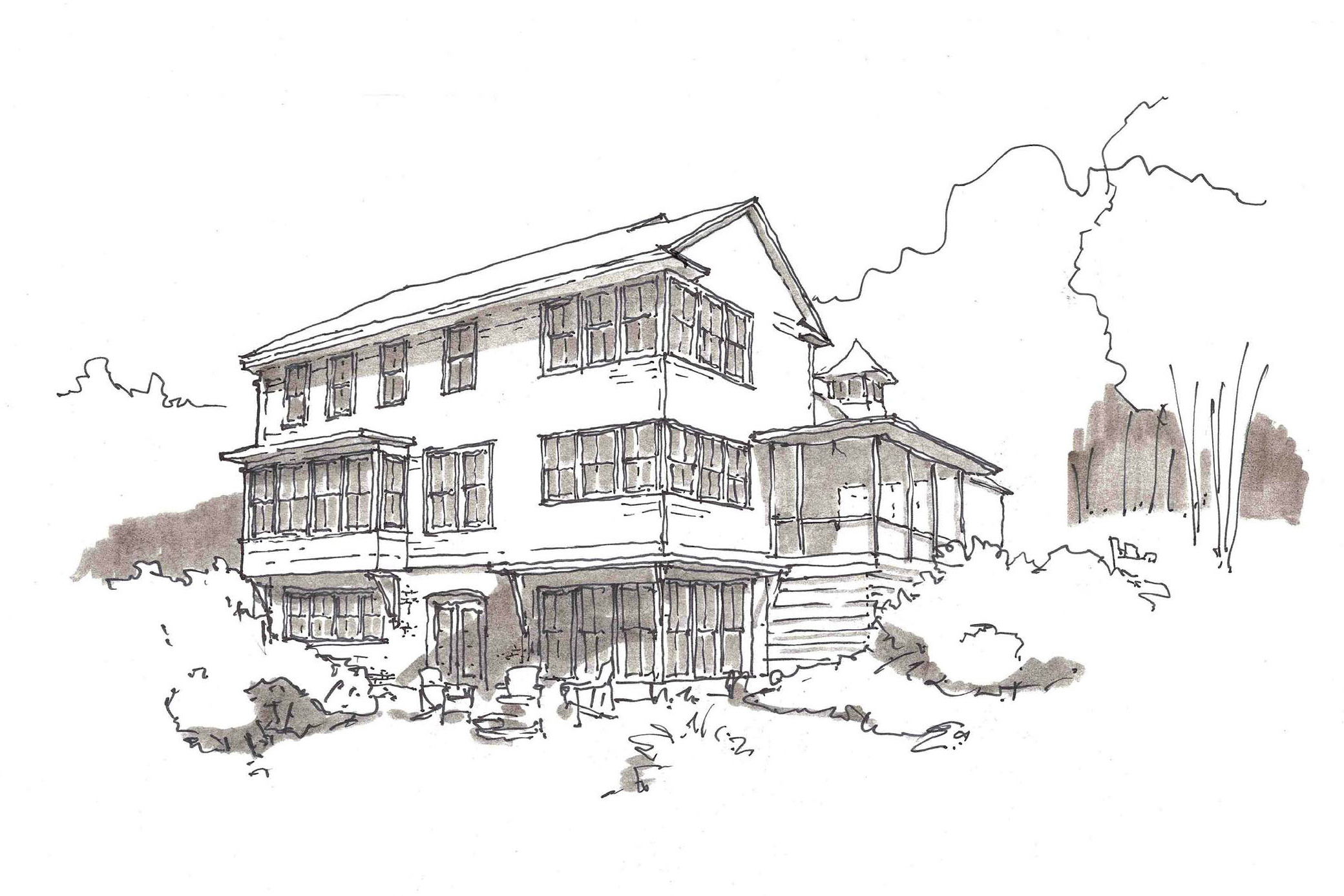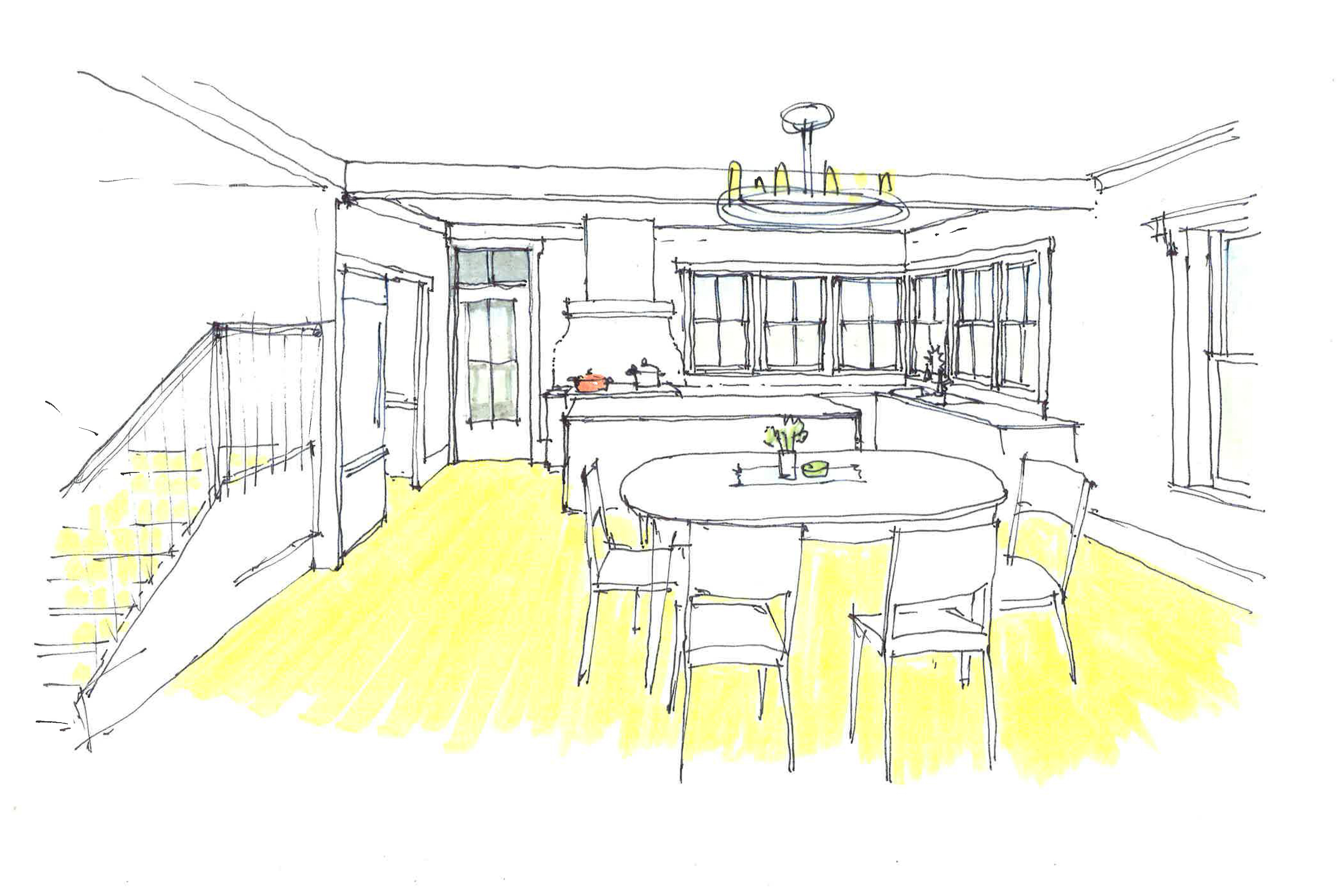 Our team was tasked with renovating a beautiful hilltop property's kitchen, and adding a handsome timber framed screened-in porch to create generous three season outdoor living space. Steel Construction is the project's general contractor, with New Energy Works fabricating and installing the screened porch's timber frame. The screened porch's gabled volume articulates the existing home's massing across abutting exposed ledge. In collaboration with Sellers-Treybal Structural Engineers, CDG devised a solution that allows the Douglas Fir posts to be supported by steel bases mortared into the ledge below.
It is a joy for us to watch craftsmanship and functionality align as a concept comes to life from early sketches, is developed during client meetings, and is constructed by a talented team in the field. Stay tuned for more from this project as interior and exterior finish work is completed during the coming months.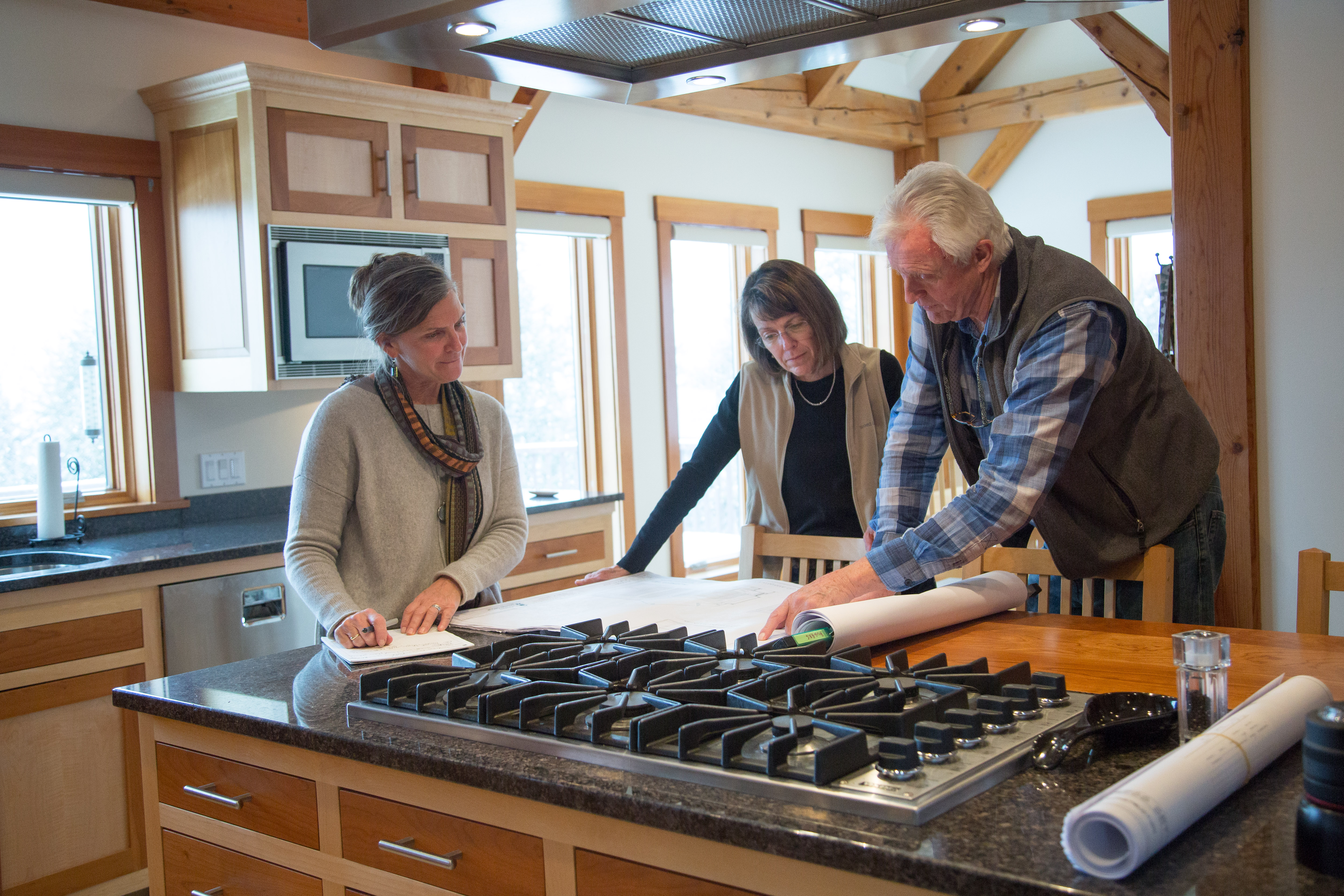 L-R: Terri Gregory, CDG Interior Design Specialist, Susan, our client, and Milford Cushman, CDG President - Photo: Lindsay Raymondjack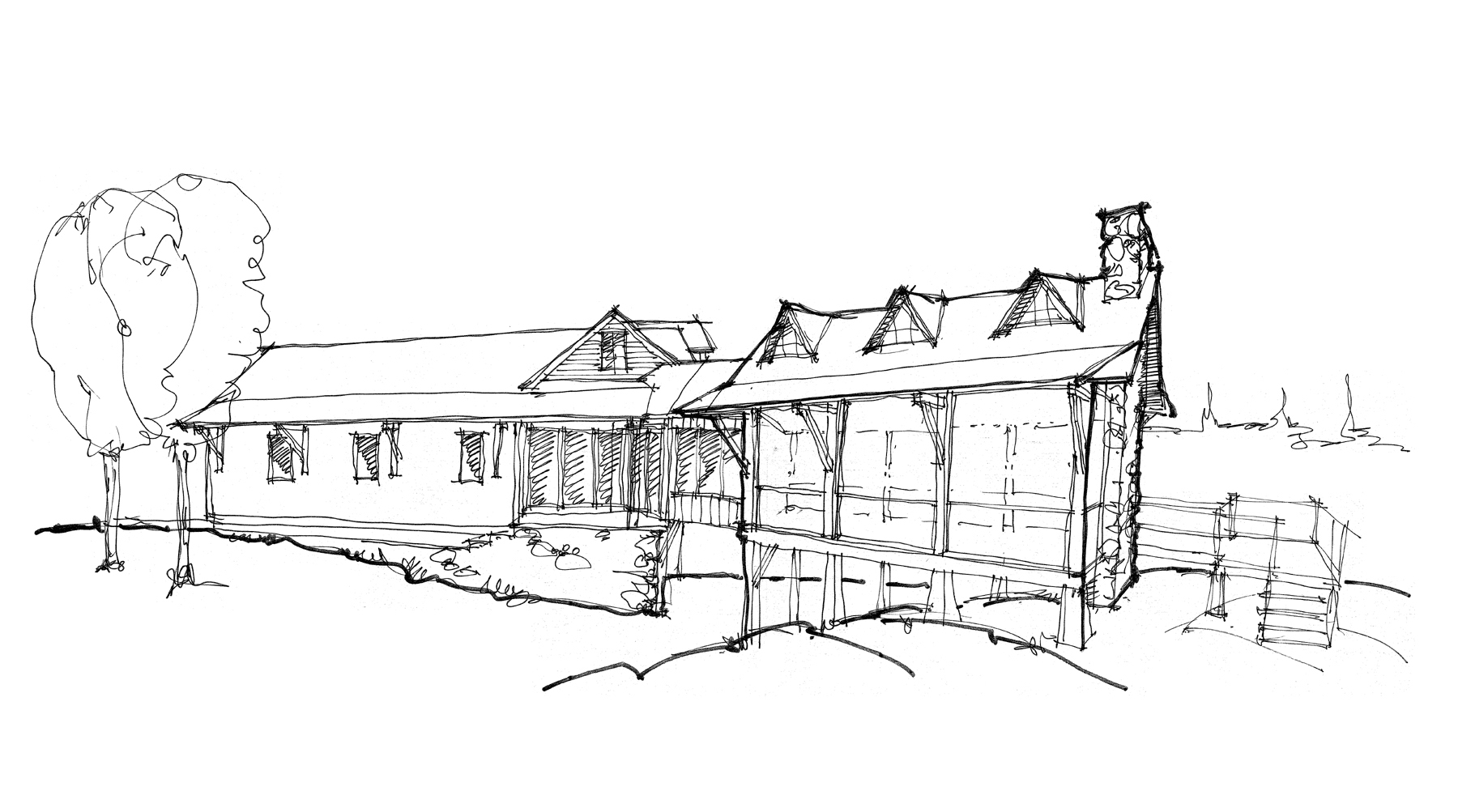 An early presentation sketch of the proposed gable roof screened porch concept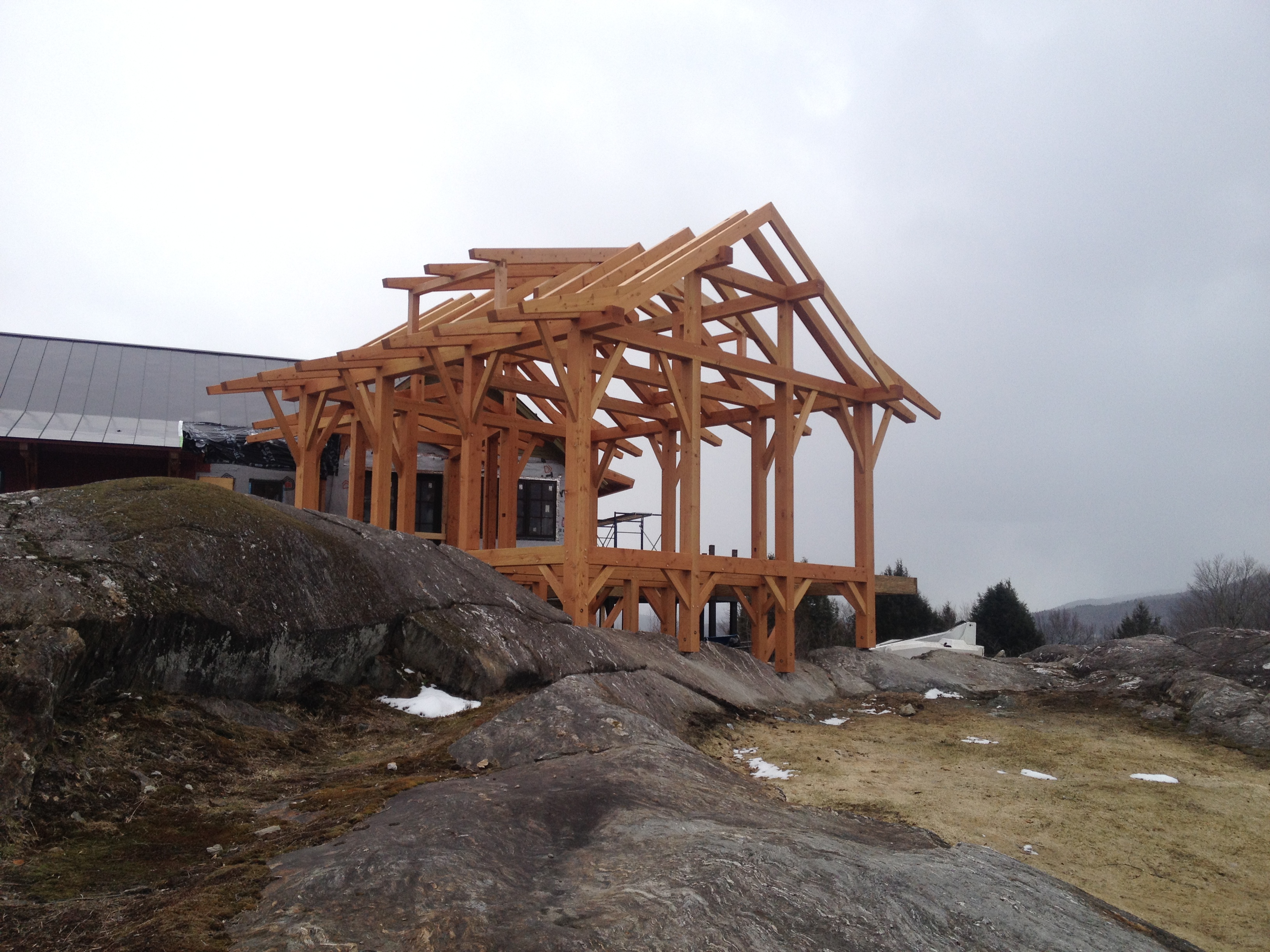 The Douglas fir timber frame's handsome shell
Related Posts