March 07, 2019
In the "The Poetics of Space", author Gaston Bachelard paints a portrait of deep winter as the season of dreamers with the house sheltering those dreams; and bountiful snow creating a blanket of clarity bringing all else into focus.
This magical winter season in Vermont, our group of designers has been captivated and inspired by our clients' dreams, stories, and fascinating ideas. The joy of our work is in translating the often intangible, into that which can take shape as a new home, renovation, uplifting interior, or landscape.
An early step in our process includes either simple or rendered hand drawings. They are intended to provoke thought and to form additional questions as we work collaboratively to determine the programmatic and aesthetic direction of a project. At this moment in the process, the honest simplicity and beautifully imprecise creative quality of a hand drawing is the necessarily soft and evocative method by which we choose to present ideas to our clients while we are asking that they be vulnerable, share their dreams, and share their emotions. What does our client want and need, and how might design shape these intentions.
These hand drawings presented to clients at varying points in our process have their intentions and curiosity embedded within them.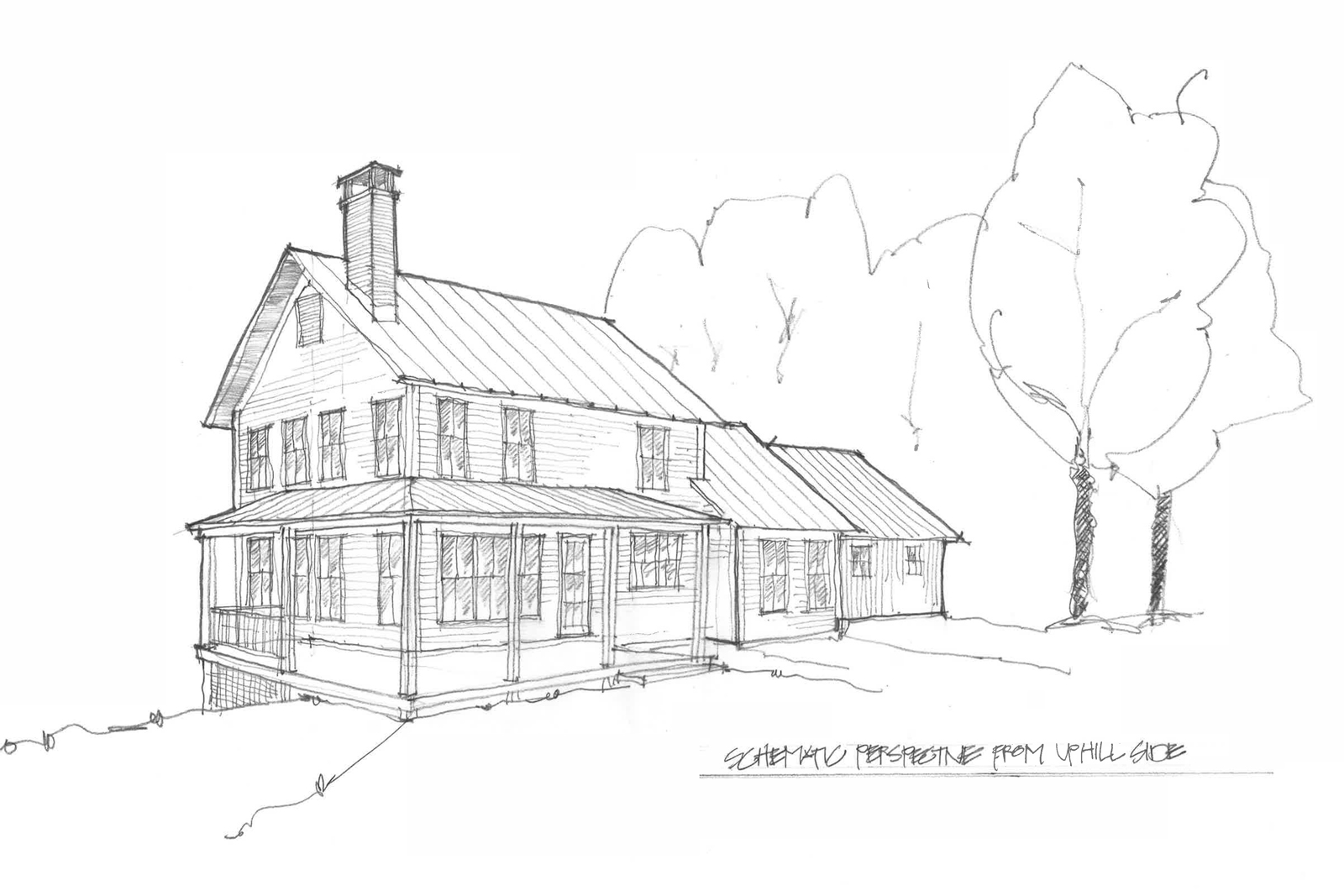 Above and below: A farmhouse inspired new home with a modest footprint takes advantage of the site to create elegant proportions and creative solutions to fulfill our clients wishes.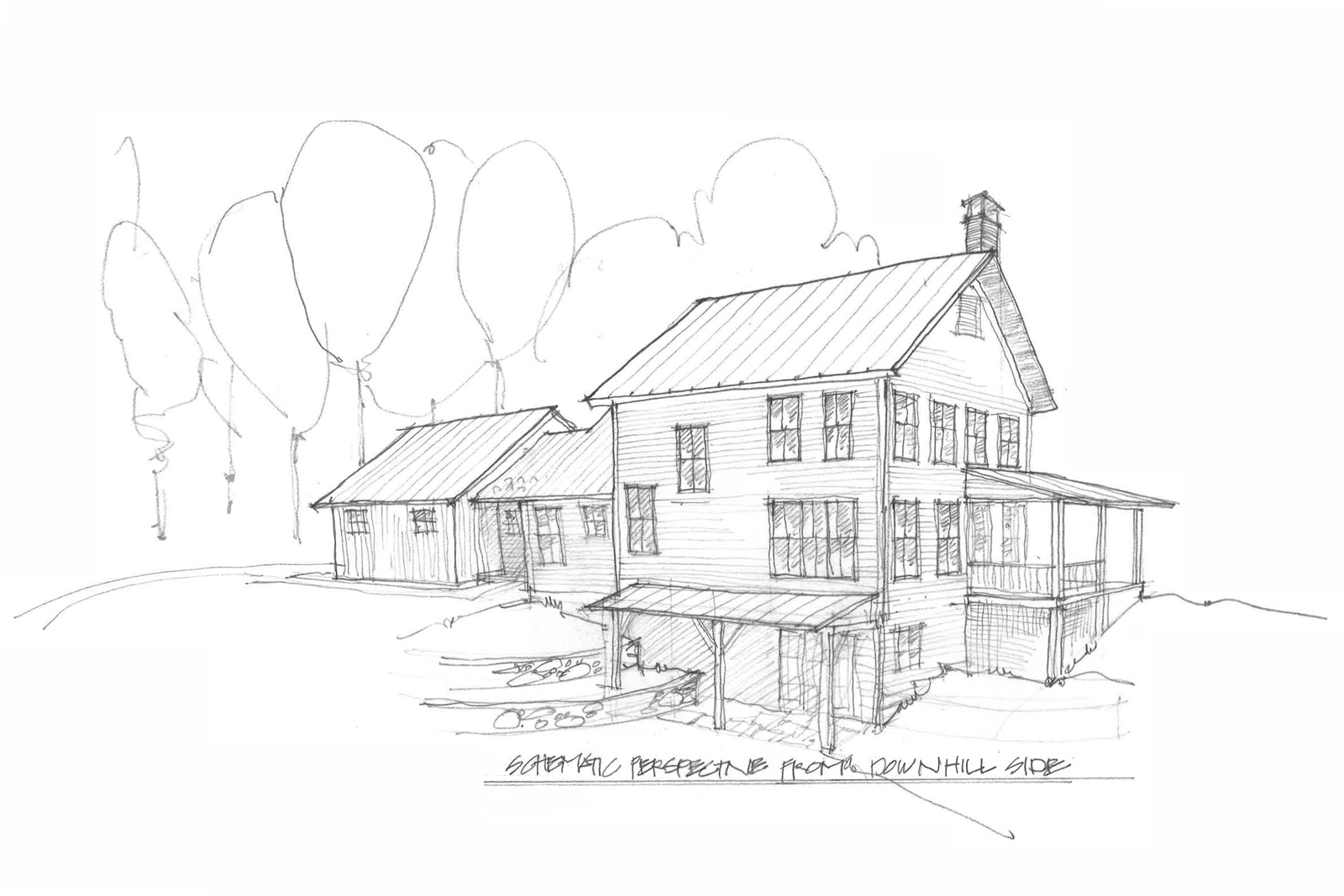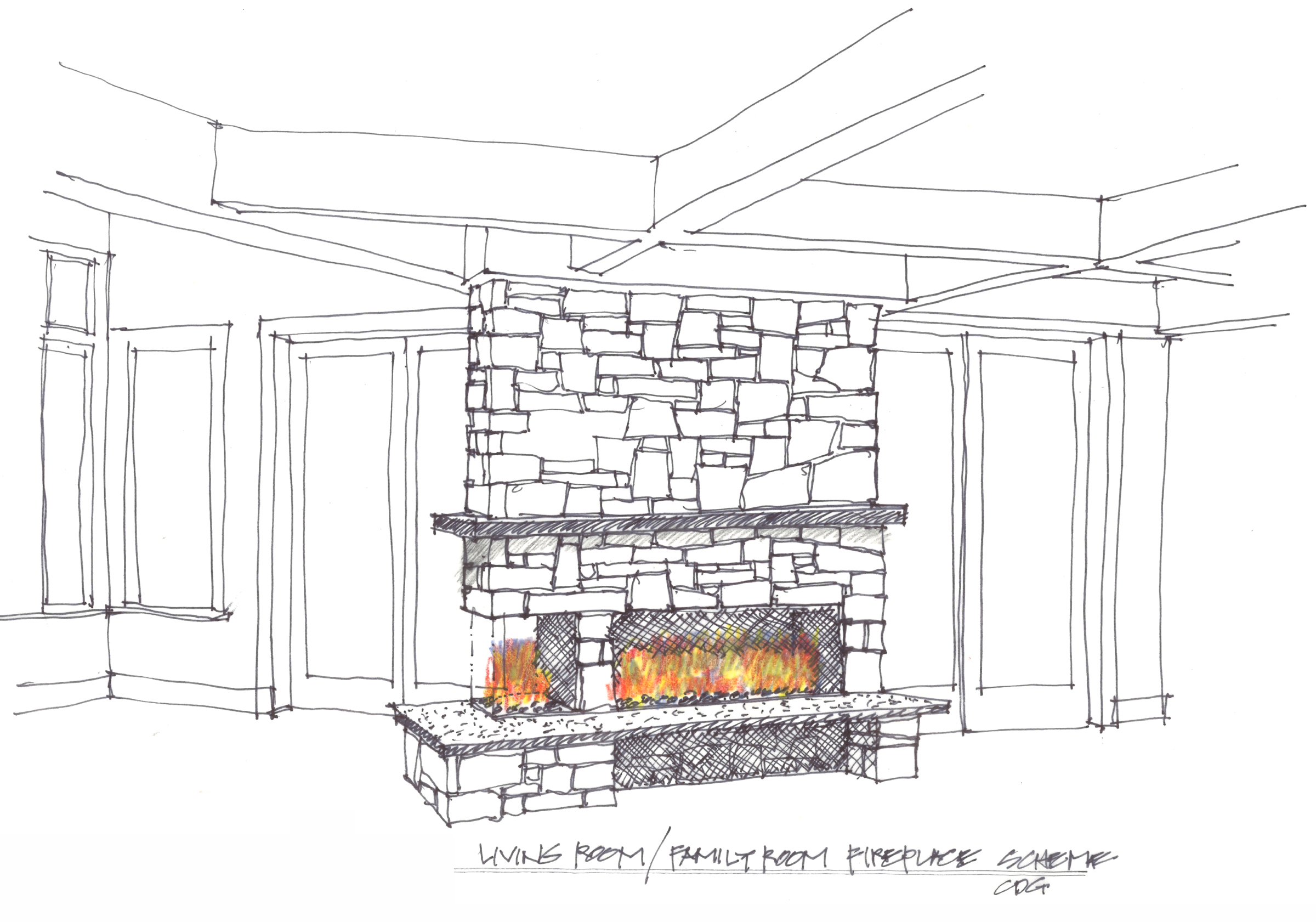 In the interior rendering above, simple pen line work is used to create the context surrounding this fireplace concept study.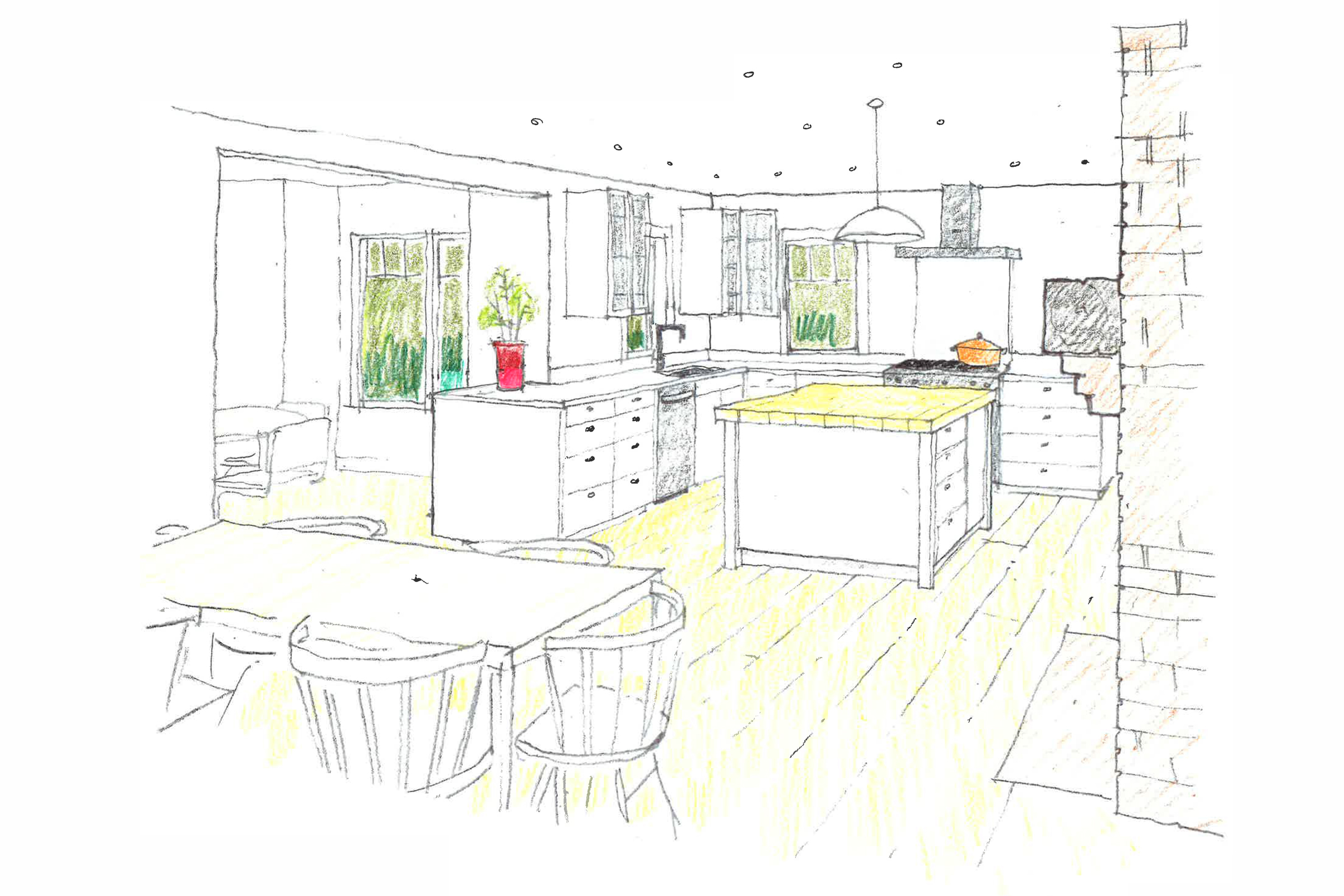 The interior renderings above and below were created using colored pencil to communicate differing materials, in order to study kitchen design options with our client.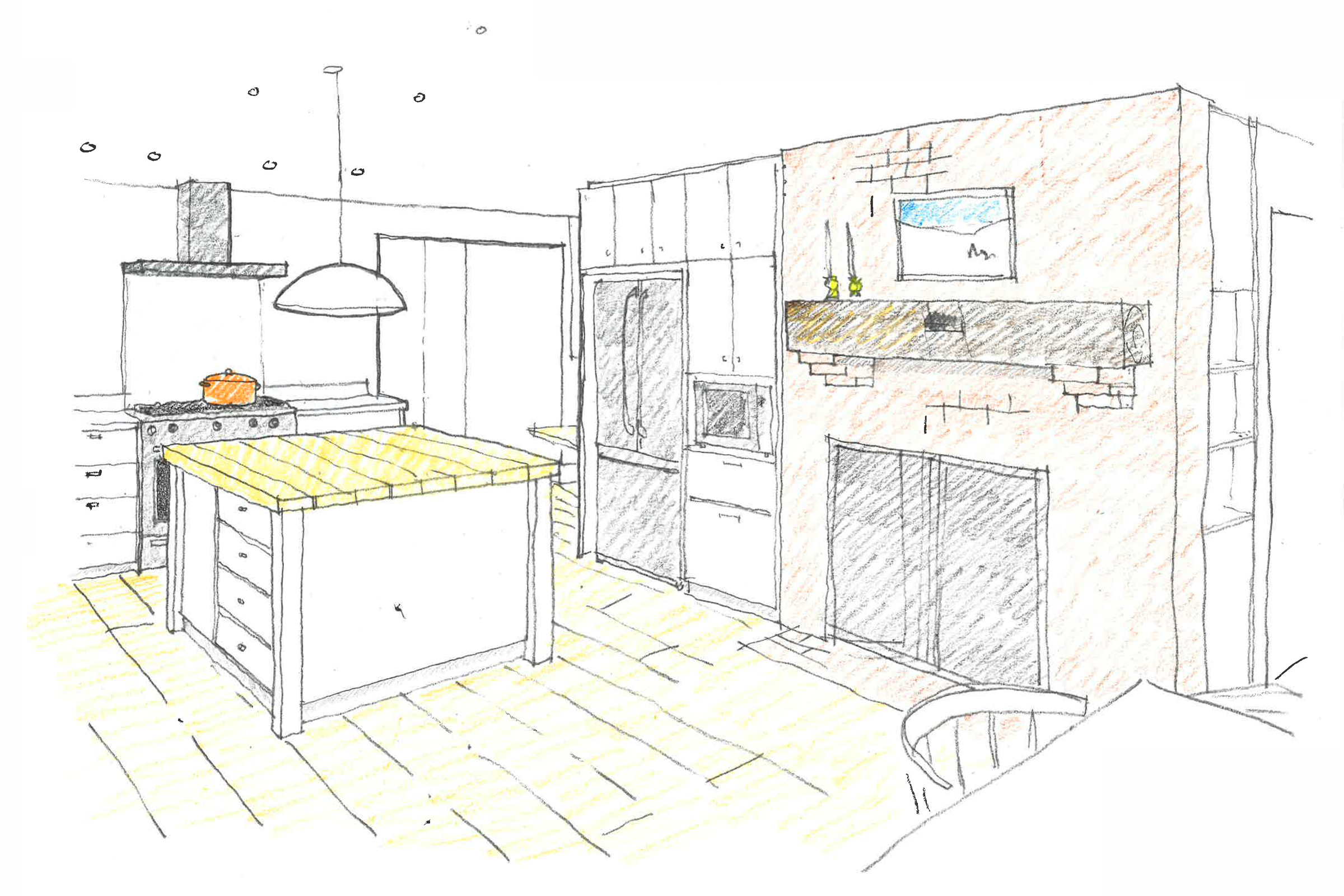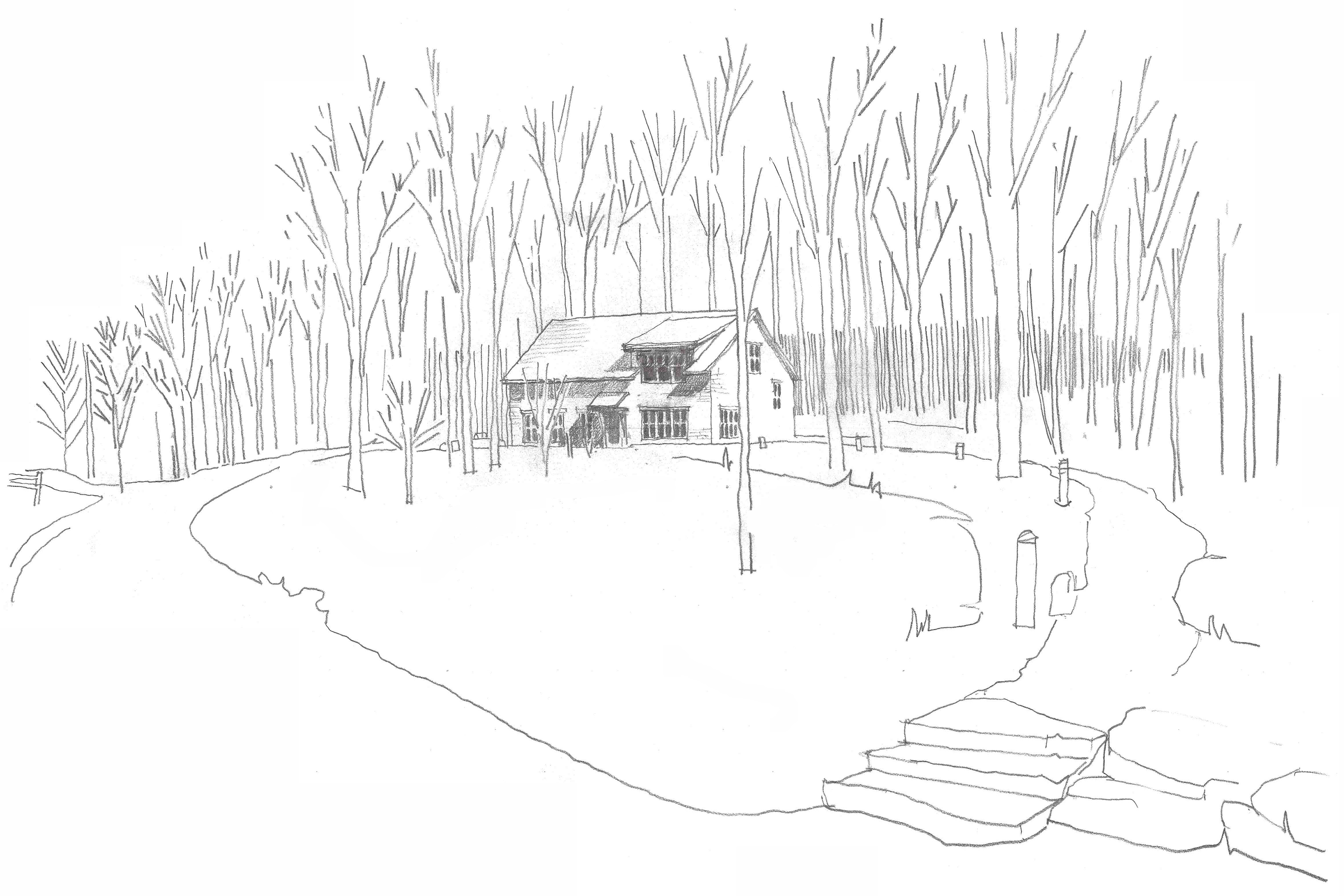 Sometimes the more basic the drawing medium the more elegant and communicative the drawing. This view study drawn in pencil, was created to show potential views of our client's new construction project as seen from their existing home.
Related Posts