March 31, 2021
Vermont Studio Center - Pearl House
"Realizing designs within the context of a master plan is much more of a living process than a finite project," said Jim MacDowell, the Physical Plant Director of Vermont Studio Center (VSC). "As the project comes to fruition, the hidden, ghosted lines are part of the art of the collaboration. Remembering that there might have been a wall here or a window there is part of the process and those eraser marks make the finished project richer."
Designing in the era of a global pandemic has required all of us to balance flexibility to alter the project with a readiness to proceed, making sure to keep the collaboration nimble and generative. Pearl changed the standards of previous projects at VSC, shifting away from a more commercial aesthetic towards a residential feeling house in the village. The impact of COVID resulted in an increased ratio of bathroom to bedrooms which also improved the flow of the design.
In 2019, Vermont Studio Center broke ground on a "down to the studs" renovation of Pearl House and, as the project comes to a close, we're reflecting back on the gifts this collaboration gave all of its stakeholders. CDG's multi-year commitment to VSC encompasses master planning and design services donated in support of the organization's mission to provide studio residencies in an inclusive, international community, honoring creative work as the communication of spirit through form.
Pearl House marks the third building to be stabilized, preserved, and renovated during VSC and CDG's work together. Gathering a team of creatives that are in service to a clientele of creatives can pose challenges to easeful collaboration when the work entails design. Creating a container where ideas can percolate, conceptual risk taking is welcome, all voices are heard and the core intention of the project is held sacred has been our ongoing strategy.
Milford and CDG have employed a 'summit orientation' to their master planning work with VSC from the beginning, aiming to stay connected to the big picture and core mission of the Studio Center across all projects, and that grounded, centering approach has resulted in another fruitful - and joyful - collaboration on Pearl House.
Photography: Ryan Bent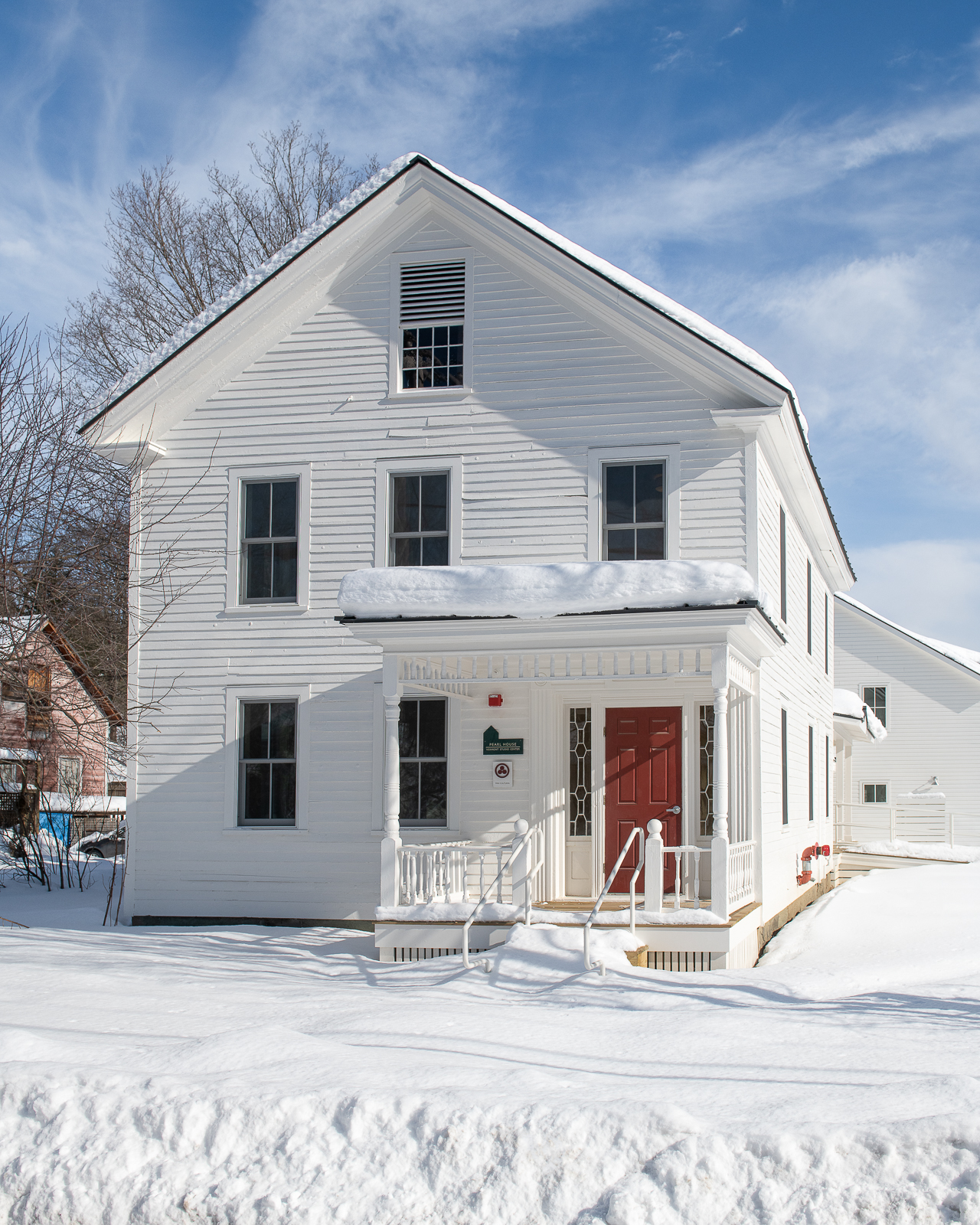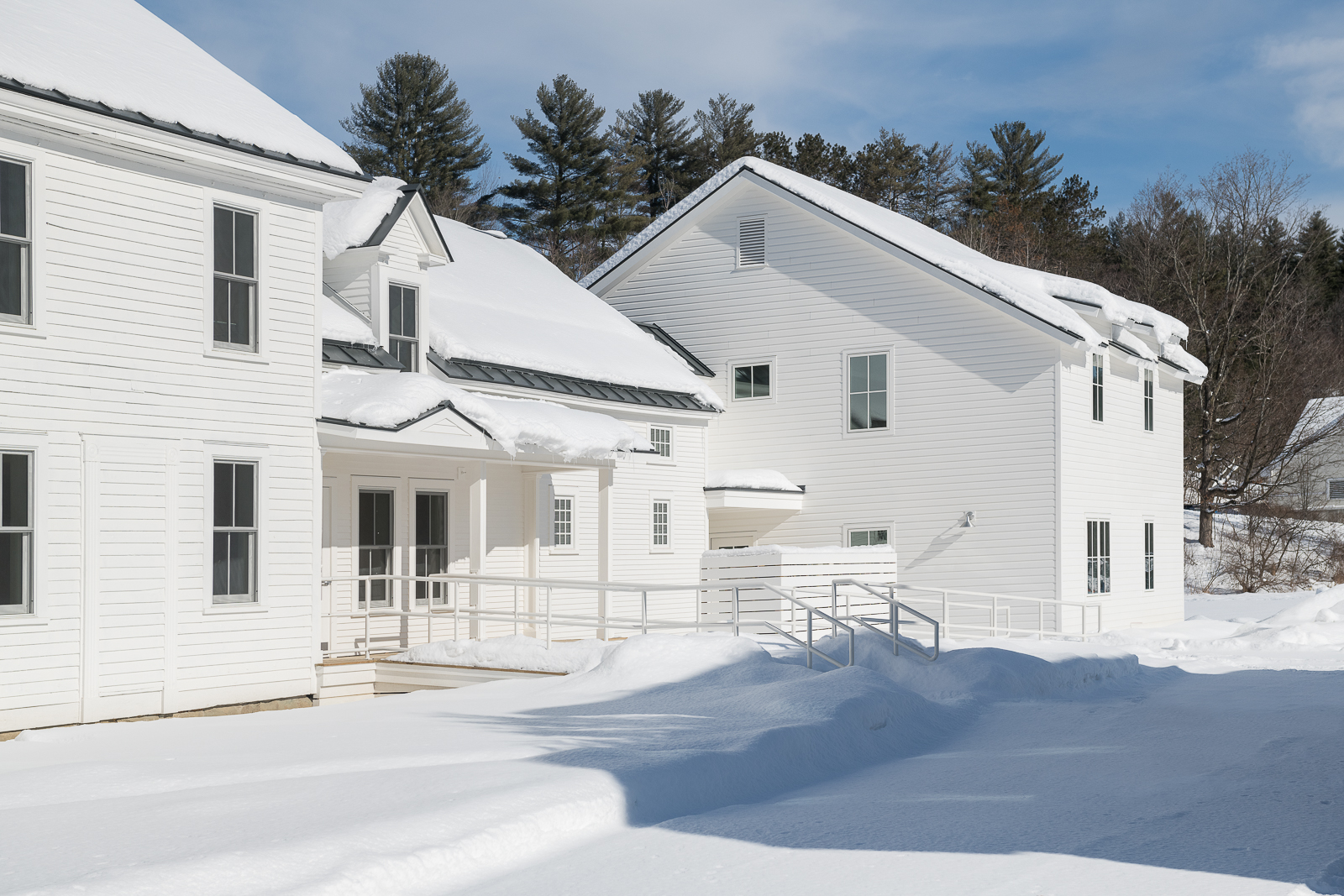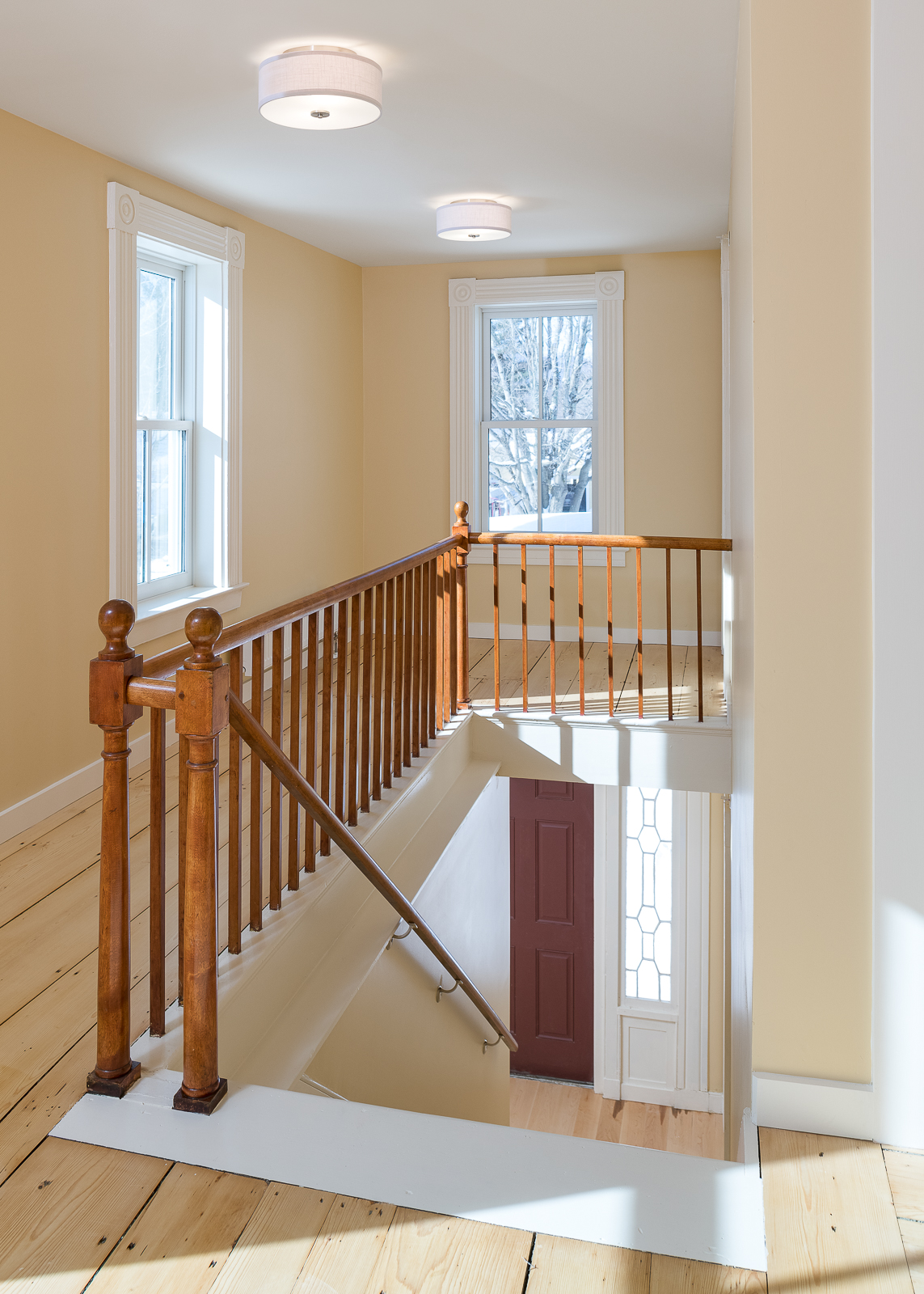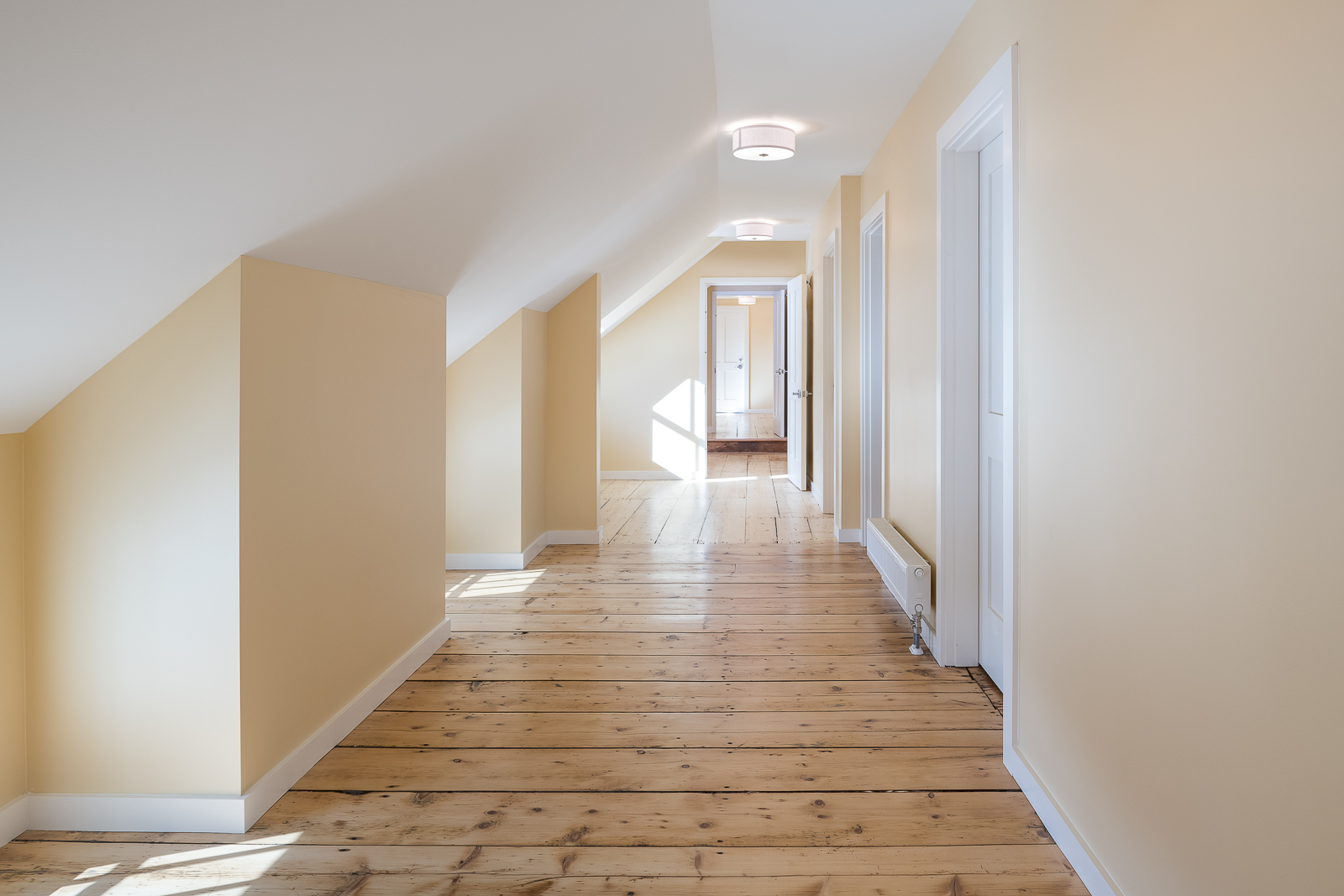 Peak Sanctuary
Currently under construction, Peak Sanctuary will soon become a place of peace, rest, and relaxation. This new home is sited uphill from the owner's current residence, with a tremendous view looking across Vermont's countryside toward Mount Mansfield.
The Eastern White Pine timber framed elements were crafted by Brian Hayes of Bellweather Craftsman in Huntington, Vermont, and are integrated with the home's exterior and interior architecture.
Pictured below under a soft blanket of snow, a multi-level patio and fire pit extends living spaces into the outdoors and toward the view at the far horizon.
This jewel of a project emerged from collaboration with thoughtful and highly engaged clients, their interior designer Carol Flanagan, general contractor Michael Baumann, and highly skilled tradespersons.
Photography: Ryan Bent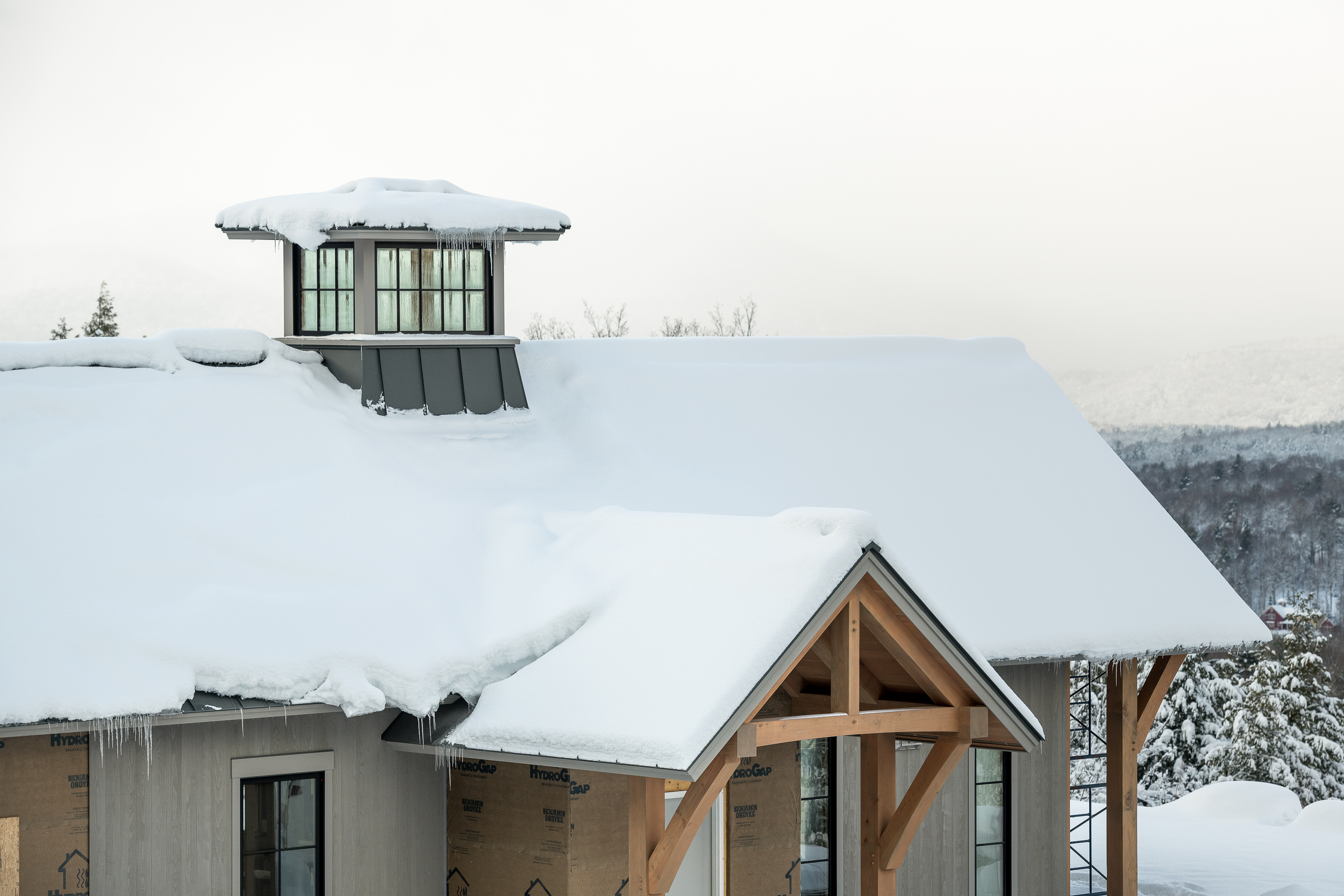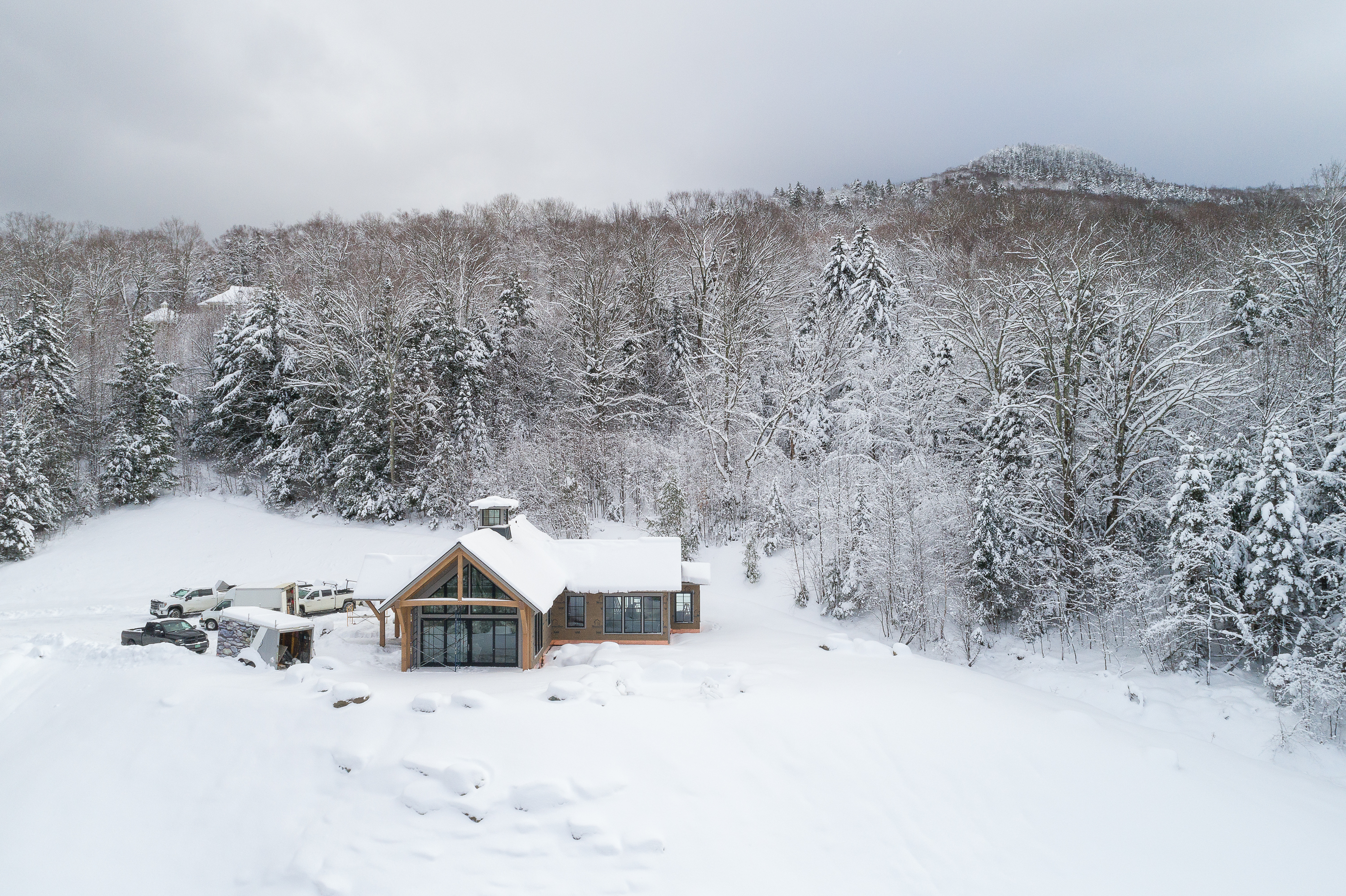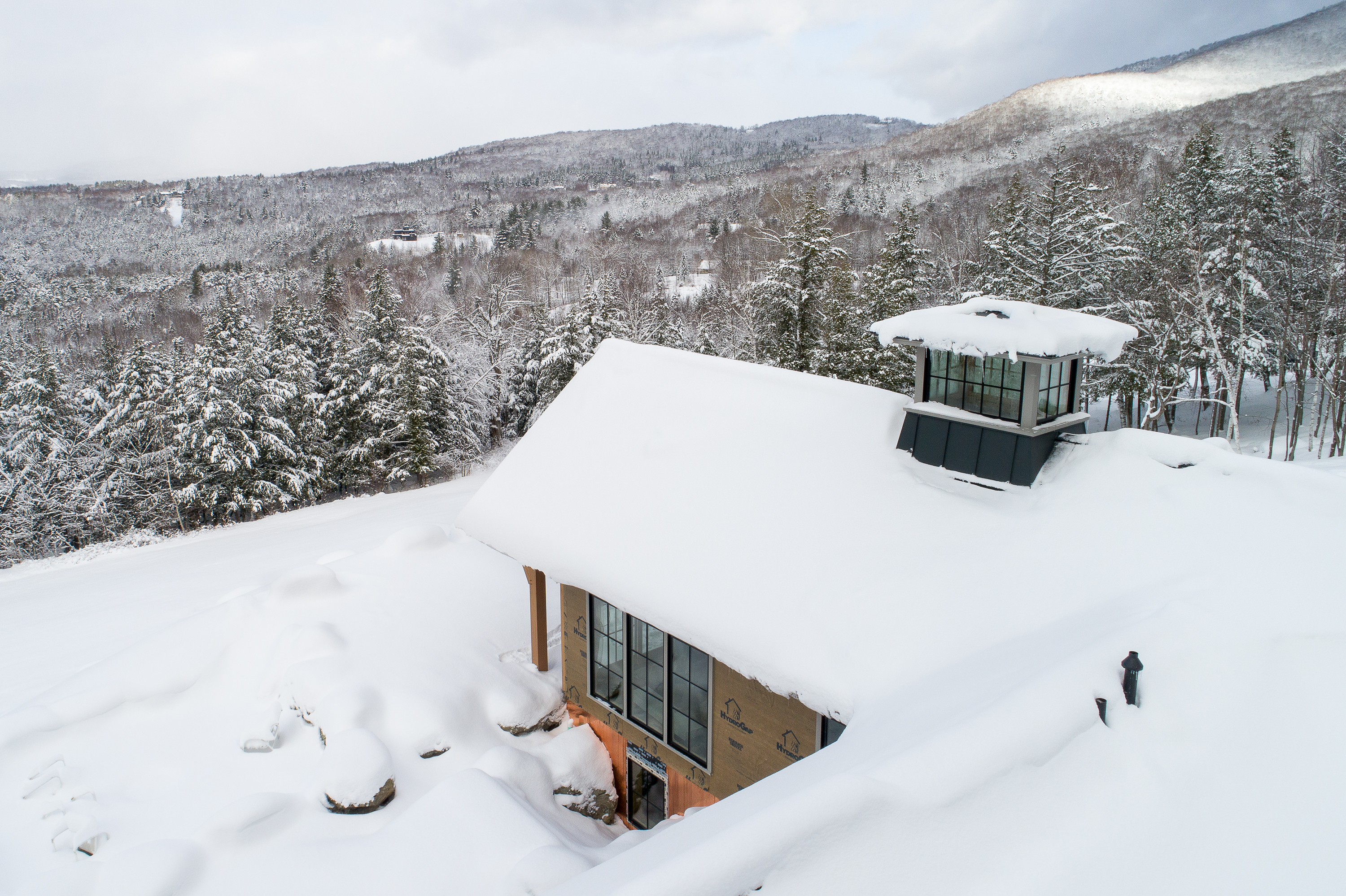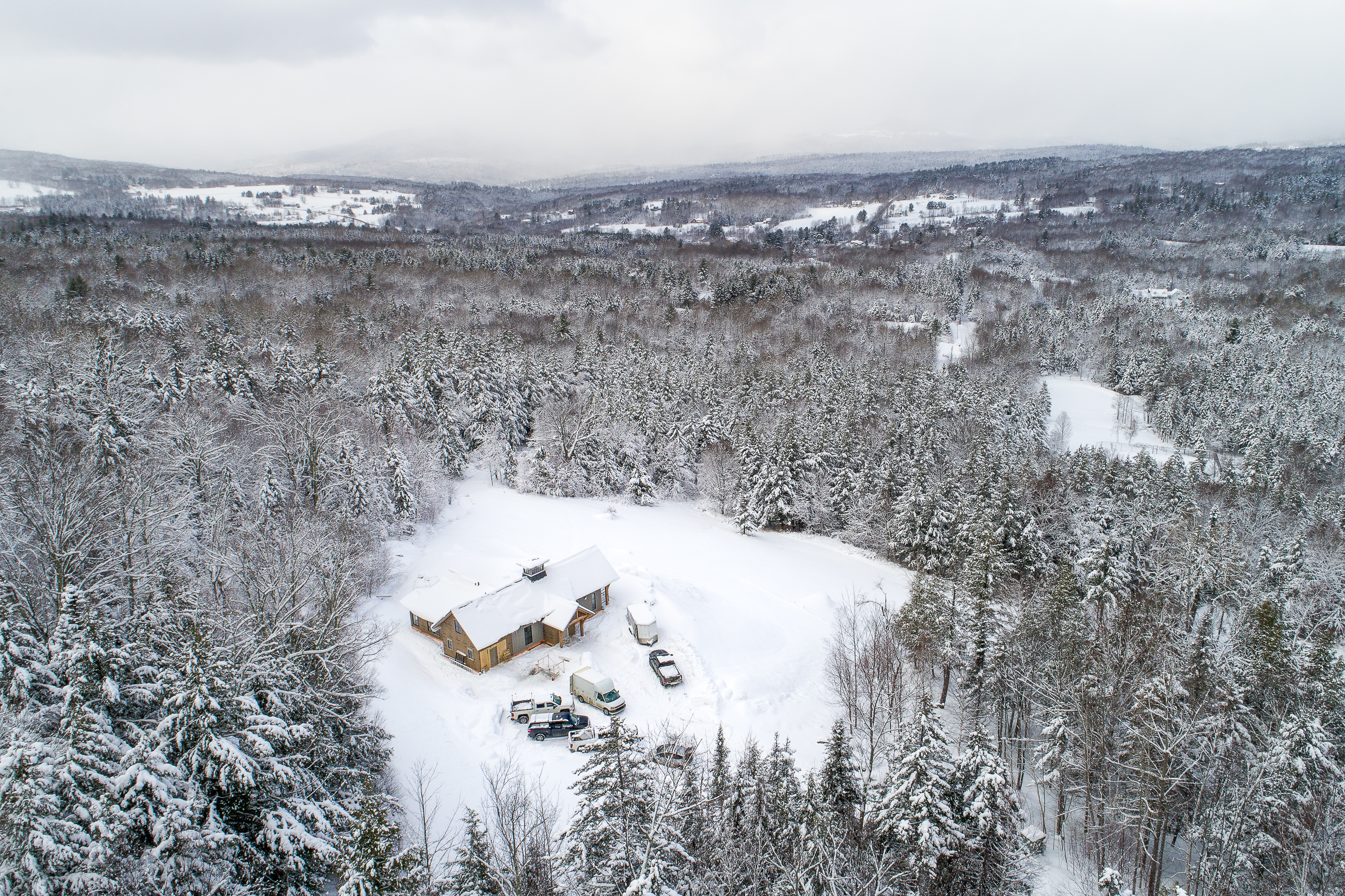 Related Posts