Pondside Cottage
Our clients had been looking for land or a developed property for over a year before discovering a beautiful property in Morrisville, VT with a great pond, views and wonderful qualities of light. On the property was a 2,101 SF cape that took limited advantage of opportunities the site offers.
We transformed the cape into a light-filled cottage that is visually and ergonomically connected to the site. We expanded the living room and master bedroom by adding onto the southern gable end. Removing main level interior walls and re-configuring windows and doors allowed for better furniture layout and circulation flow among the rooms. A generous screen porch with access from the living room offers views to the pond and to the Worcester Mountains. The entry roof lines were reconfigured to create a place of real welcoming. A mudroom connector and garage turned at an angle were added to complete the owners' programmatic requests. We also collaborated with our clients on interior detailing and landscape design as ways to complete the vision of renewal, reuse and renovation.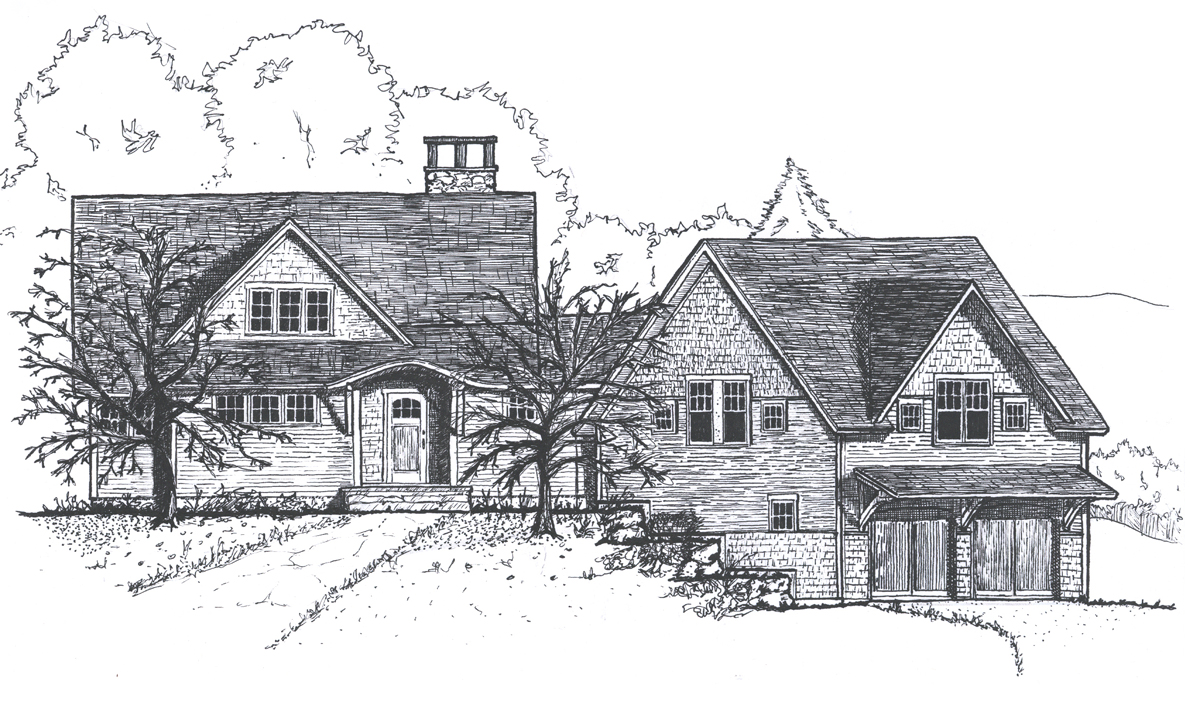 In Our Clients' Words:
"Integrity, attention to details, intuitive listeners, regard given to budget and complete follow-through describe the excellent experience my husband and I had with the Cushman Design Group when we undertook a major renovation on a house we bought that had been built in the mid 80's. There were challenges with the house which arose and Milford and members of his team helped us get through every one of them. The results are a home we love and love living in."
Before Renovation: