Building Relationships
Over the past 30 years we have had the pleasure and privilege of working with many engaged and fascinating people, turning their energy, wishes and visions into successfully built projects. Cushman Design Group nurtures relationships with dedicated contractors, and consultants who support us in realizing beautifully crafted, and energy efficient projects that reflect the creative and cultural diversity of our clients.
Many of our clients come to us from word-of-mouth referrals and we are humbled by the kind words and recognition we have received through the years. We're grateful to share what a few of our clients have had to say about their experience building a relationship with us.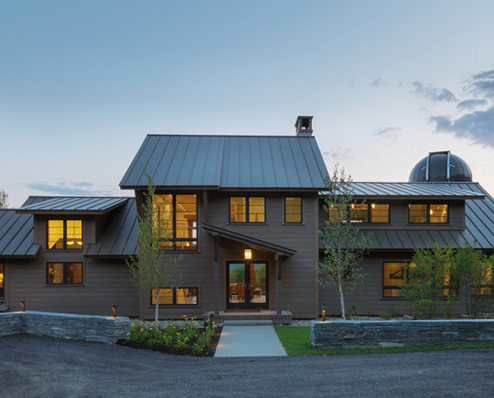 Rick Wagner
We selected Cushman Design Group for our major renovation and addition to our mountain home. We highly recommend Cushman Design Group. We wanted more of a modern design, and we wanted CDG to challenge us with a transformational approach to the 'feel' and overall architecture of the house. The house looks spectacular. Every detail was carefully thought through from lights to light switch placement, the stain on the floor and wood trim, the integration of outside with inside. We found the CDG team highly respectful of our ideas and concerns along the way, and they always found creative solutions to anything thrown at them. In addition, they also introduced us to a builder with whom they have experience. The two teams worked extremely well together and complemented each other perfectly; we think that this is a very important part of the success we had on our project.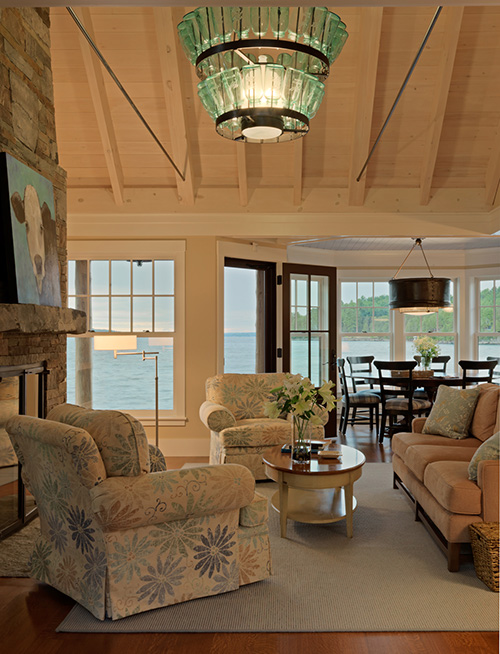 Jon Ralph and Patty Gibson
Milford Cushman and Chad Forcier of CDG designed our vacation home and attached boathouse on Lake Champlain. CDG took full advantage of a tight, but unique waterfront location to maximize functionality, views and natural lighting, which are all incorporated into a tasteful lake house design. In addition to a tight construction space, the project involved rebuilding on the precise footprint of a prior structure to satisfy zoning restrictions. This limitation required great creativity to include all of the features and amenities we wanted our new home to have. CDG also designed and locally sourced many of the lighting fixtures, developed numerous unique and creative architecture details and solutions, offered valuable perspective on site preparation and landscaping and was a helpful resource in making decisions on finishes and materials.
Sara Tauben
I had the wonderful and perhaps unique opportunity to be client and co/designer in the creation of our home. On all counts the whole process was exceptionally satisfying. Sharing professional insights, developing design concepts, engaging in collaborative problem solving was inspiring and fulfilling at every stage. Cushman's team provided technical support regarding building systems, energy conservation, and construction details. They were a valuable resource in evaluating contractor submissions. Due to the level of detail and completion in construction drawings, as well as their recommendation regarding the competence of the selected building firm, our extensive supervision was not required during construction. Finally, not least and perhaps most importantly, Milford Cushman's personal integrity and sensitivity to client needs permeate the entire work process and represent the work ethic of the Cushman Design Group as a whole. I would hope to have the opportunity to work with Milford and his team in the future.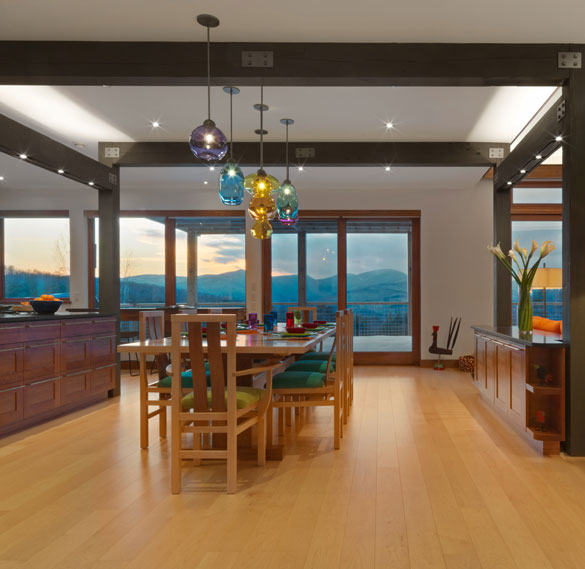 Ellen Waldman
Integrity, attention to details, intuitive listeners, regard given to budget and complete follow-through describe the excellent experience my husband and I had with the Cushman Design Firm when we undertook a major renovation on a house we bought that had been built in the mid 80's. There were challenges with the house which arose and Milford and members of his team helped us get through every one of them. The results are a home we love and love living in.
Peter Waldman
We gutted and added to a 1985 cape. Beautiful job: Milford's main attribute is that not only does he suggest and draw beautiful designs, but he also LISTENS to his clients' needs and desires.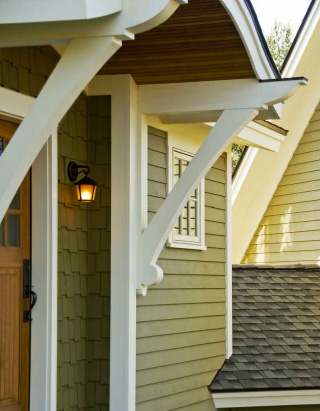 Rita Elder
We feel extremely fortunate to have had Cushman Design Group (CDG) design our new house in Bristol. Our goal was to downsize in a highly energy-efficient house, while remaining in the village where we had lived for almost four decades. The plan that CDG came up with for us was not only elegant but also extremely clever. It fits into our small but still buildable parcel of land in ways both we and our Bristol neighbors have enjoyed observing. For one thing, it harmonizes in lovely ways with the craftsman cottages near us on Mountain Street. We can't wait until late-January when we can move into the house. Our pleasure in the design process and its outcome has already led a couple of our close friends to hire CDG for their own new house in Weybridge.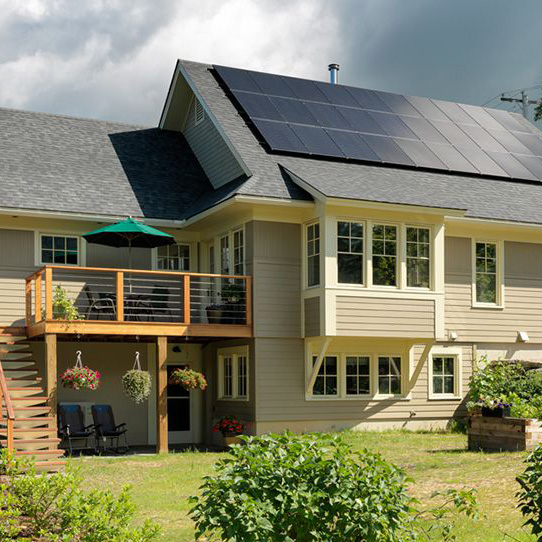 Donald P. Blake Jr., Inc.
As general contractors, we at Donald P. Blake Jr., Inc., have been fortunate to align with Cushman Design Group on several local projects. CDG's high level of integrity and professionalism reveals itself in all of their design work. Cushman Design Group is known for their longstanding relationships with their clients and partnering building professionals. We look forward to collaborating more with CDG on future projects.
Janis Iovanella
It has always been a pleasure working with Milford Cushman and his design team at Cushman Design Group, in Stowe, VT. Over the past several years, we collaborated on four interior renovation/construction projects in both VT and NJ. We have always appreciated their attention to detail, creativity and focus on function and energy efficiency. If you choose to work with Cushman Design Group, they will help you transform your vision into reality and create a beautiful home for your family and friends to enjoy.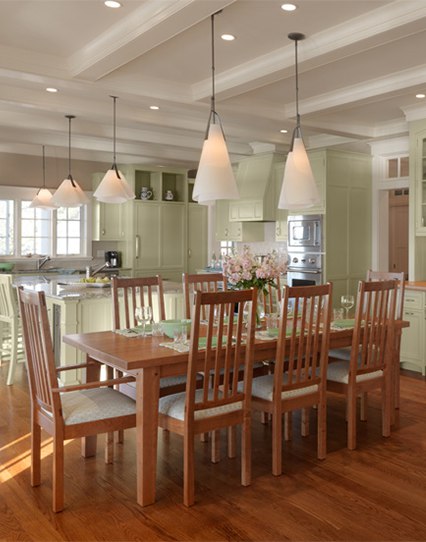 Daniel Wood
Milford had remodeled the original house when we first fell in love with Stowe and was the obvious choice when that house was unfortunately the victim of a horrible fire. The new build was our opportunity to create our dream home and with Milford and his team there the process was as enjoyable as it was successful. Their roots lie in the vernacular style of Vermont and with particular attention to detail. A pleasure to work with and as a self-professed control person also a stress free experience!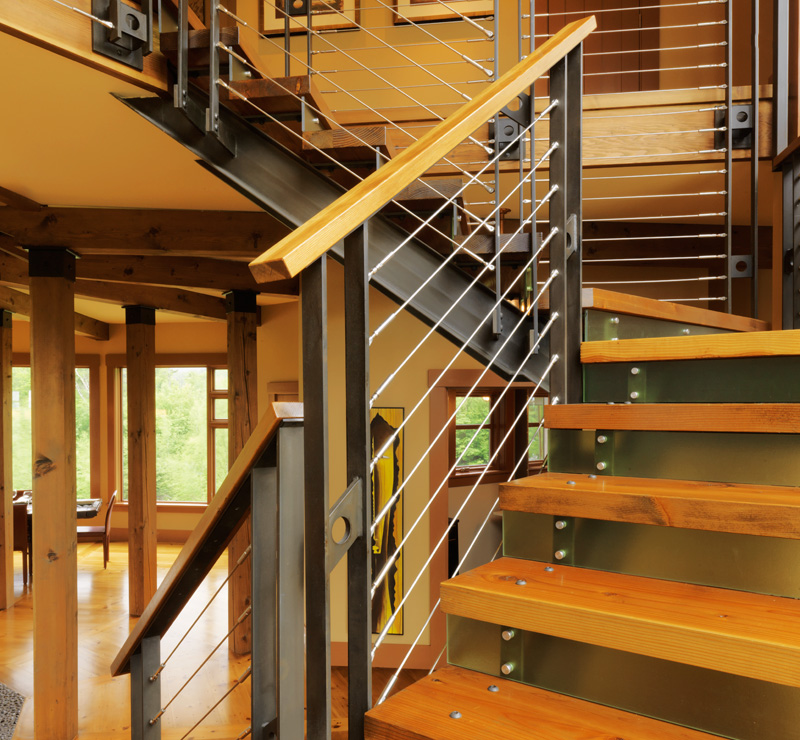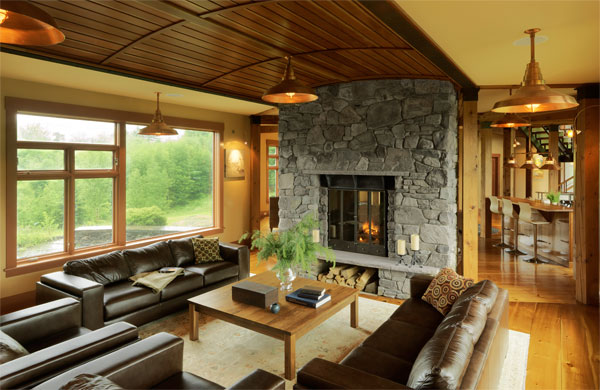 Damon Kinzie
I really didn't think I needed a design professional. Now I wouldn't do anything without consulting the Cushman Design Group. The things they did resulted in a lot more quality without a lot of extra cost.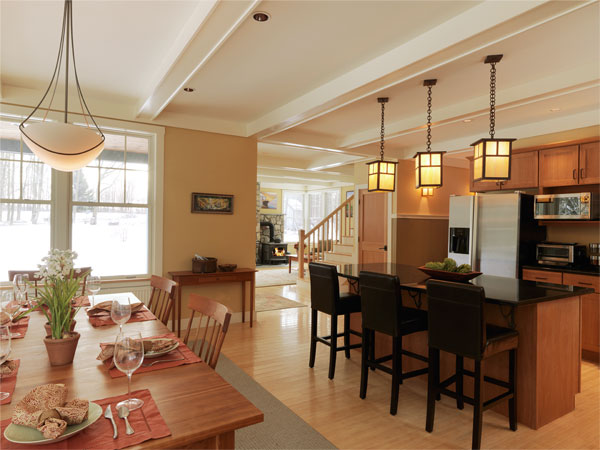 Jack Pickett
Cushman Design Group is the firm you want to work with when you want more than a cookie cutter project. The ability to study a building and apply design concepts that work within the parameters of the existing structure and be cutting edge and exciting is the strength of this firm. I have worked on three projects with Cushman Design and each time we received what we needed from them.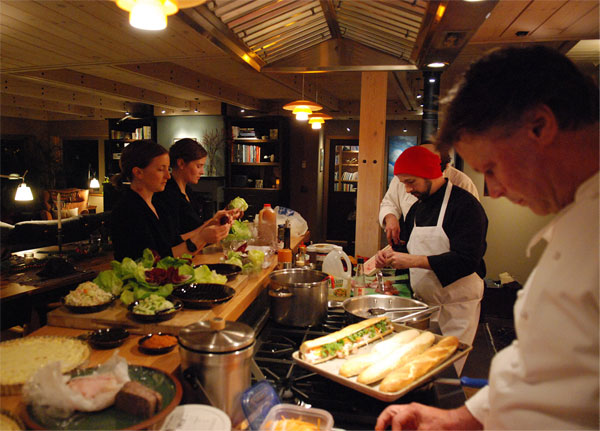 Steve Berson
The best way I can describe Milford is he's not just a designer, he's a facilitator. He takes your Lifestyle, your hopes, your dreams, your visions and he transforms them into a wonderful, three- dimensional place to live and work.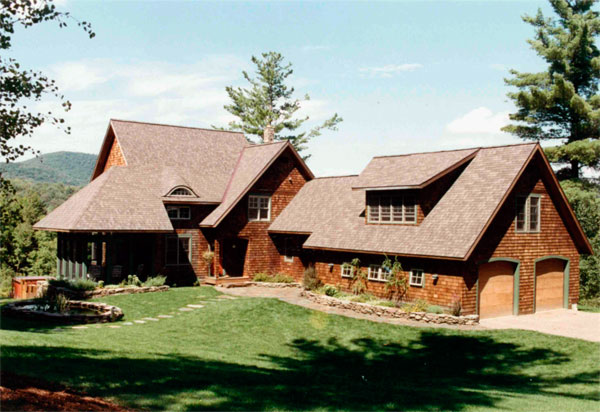 Maureen and Ed Labenski
We gave the Cushman Design Group an almost impossible assignment: Do a gut renovation of an existing condo so that there was a place to display several collections we had accumulated over 50 years, adequate storage for all our belongings, larger bathrooms, and a style that reflected our contemporary aesthetic – all while we were downsizing from 3500 to 1600 square feet. They did a masterful job by being attentive, creative, resourceful, and of course, knowledgeable about materials, options and contractors. We appreciated the collaborative design process and we absolutely love the result. We heartily recommend CDG to anyone who has a dream of an exciting, beautiful, functional living space that they want to turn into a reality.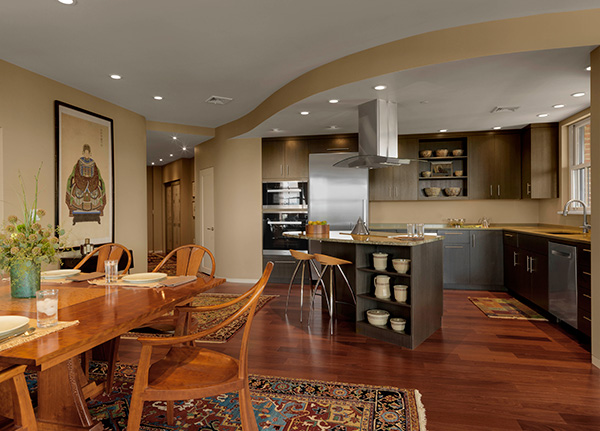 Gentleman's Barn
Milford and his team are very creative, respectful of the owner's intentions and goals, efficient and timely in execution. We had a delightful experience working with them.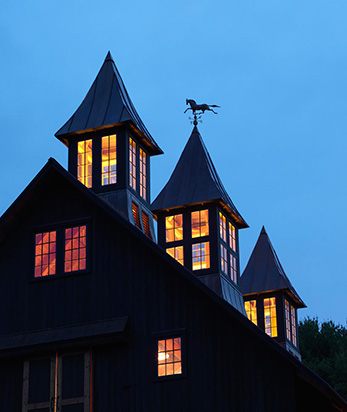 Brian Leven
We worked with the Cushman Design Group when we built our home over 11 years ago. Milford Cushman and Chad Forcier were amazing individuals to work with, and we are very satisfied with the results. Milford and Chad are extremely talented and constantly strive for perfection - their attention to detail and sensitivity to the nuances of the project are truly remarkable. In particular, we are grateful not only for their ability to design our home to suit our lifestyle, but for their ability to site the house in a way that integrates it into the surrounding landscape.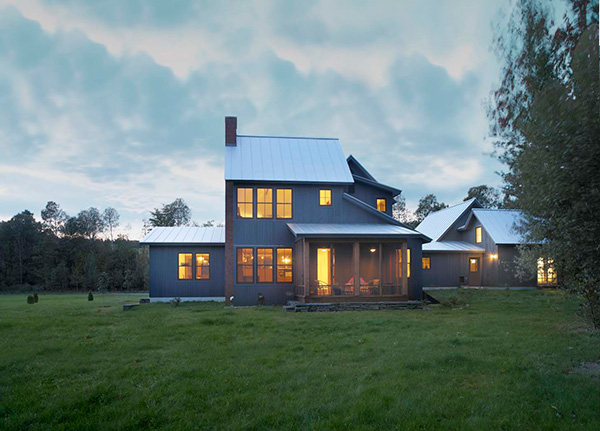 Tamra and Steve Higgins
The Cushman Design Group created a home for us beyond our expectations through their professional relationship-building, creativity, attention to detail, and follow-through. Everyone in the design group, beginning with Milford Cushman, took care to listen to us, think with us, and create for us our beautifully renovated home. We couldn't be happier about both the process and the outcome.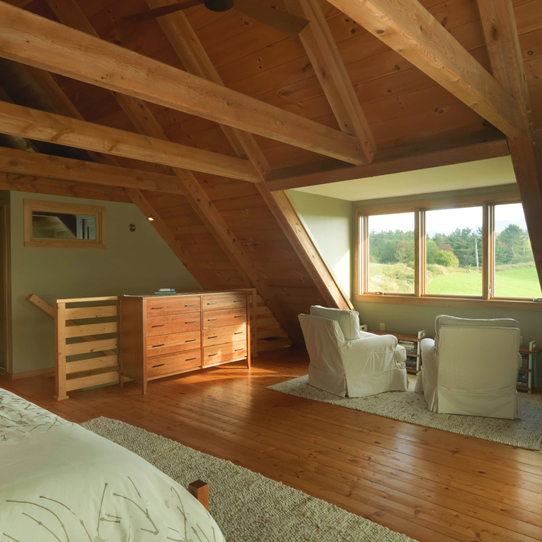 Duane Peterson
The Net Zero Ready house depicted on this page is ours. We chose CDG to design it because of their reputation for understanding their clients, yet our experience vastly exceeded our expectation. Milford acted essentially as a psychologist-artist, interviewing us for hours to unearth how we "relate to the built environment." New to the world of design, we had scant understanding of the possibilities. Yet he was able to draw out our desires, and match them with his mastery of design as artistic medium to create spaces that exactly suit us. We absolutely love what he created for us.