Studio Spotlight: David Koschak
October 24, 2019
We are beginning a blog series that focuses on getting to know, on a deeper level, the people that are Cushman Design Group. Over the next several months we will be highlighting each one of our team members, asking questions about their background, architectural inspirations, influences, and projects. The first team member to appear in the studio spotlight is David Koschak.
David Koschak/ Designer
David's interest in architecture began with his roots in rural Pennsylvania, asking the question of how our homes and communities reflect the stories of our lives, and how these stories are impacted by what we choose to build. David has always been connected to design and visual arts. Before pursuing architecture, David was a theatrical scene designer, creating scenes with great functionality. Understanding the interactions of the characters in a space has made David fluent in designing spaces that foster a conversational flow.
David's experience in design has been shaped through his graduate studies in the Pacific Northwest, which reinforced his values, centered on a humane and environmental approach towards design. David's preservation studies in Italy allowed for a hands on experience in restoring a historic building. During his time in Italy he developed a deep respect for modern interventions that seamlessly reestablish a building's spirit. Following this, he worked as a historic architect intern for the National Park Services in Alaska, documenting cabins along the Yukon River. After his studies, he worked on large-scale academic projects for the nationally recognized firm Bohlin Cywinski Jackson (BCJ). Here, he was acknowledged for his big picture vision and attention to detail in large-scale commercial projects. David especially appreciates the impact of community projects.
"As I work on a project, I look for a design which feels both beautiful and natural. I've been inspired by some of our most loved historic buildings, which are beautiful through a combination of simplicity, thoughtful composition, and respect for our humanness."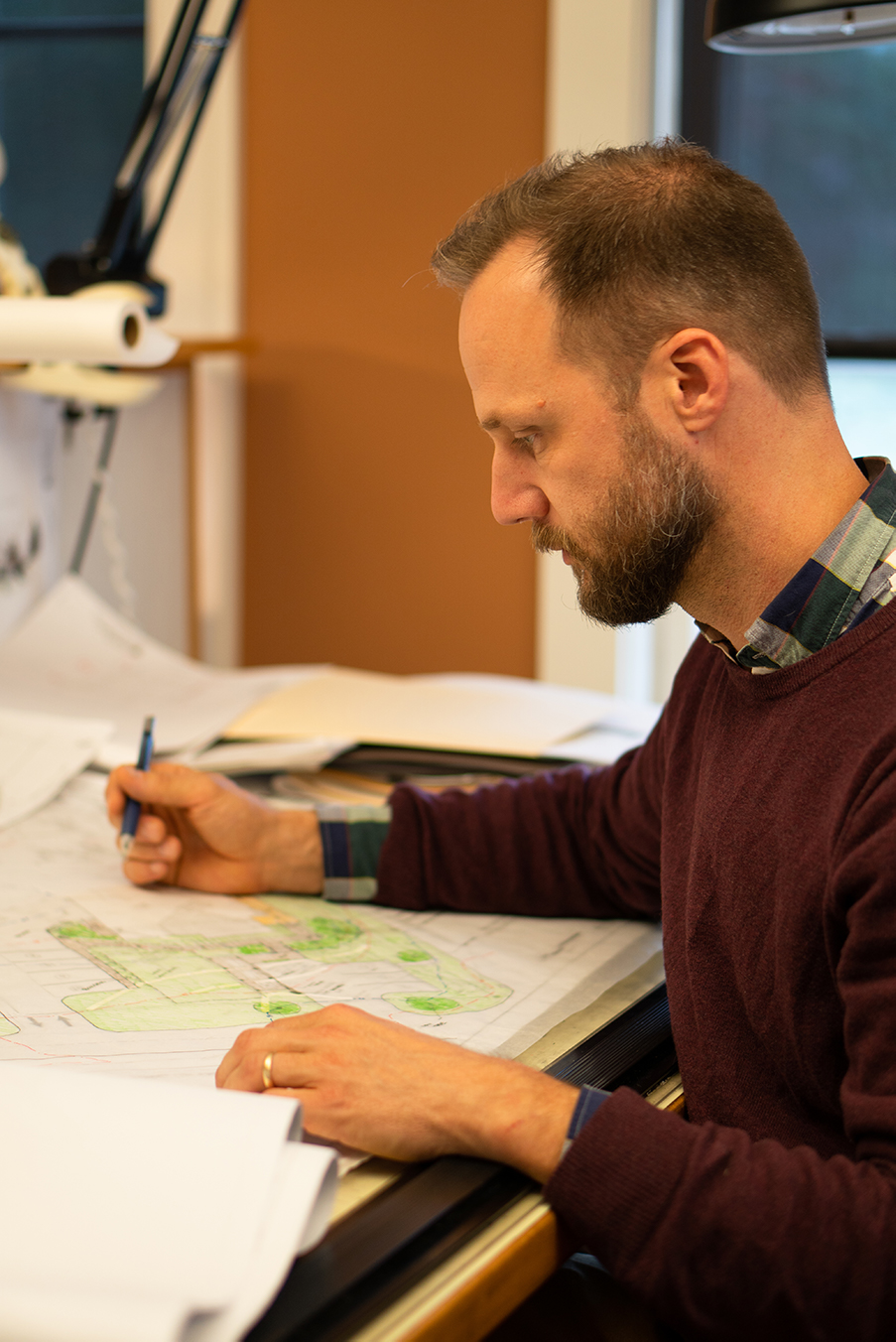 David has been with CDG since the fall of 2017, working on both commercial and residential projects. One of his current projects involves managing the design of the Albany Community Store. David's intention is to design a store that is lasting and beneficial to the Albany community. It is his personal goal to design a building that supports the community, while cohesively fitting within the historical village of Albany, Vermont.
"This project is special in the sense that the community has a vision to rebuild a community store that was prominently established years before a devastating fire. It has been great to see Craftsbury and Albany work together on a shared vision to benefit both communities. I enjoy being a part of this process of bettering these communities one project at a time."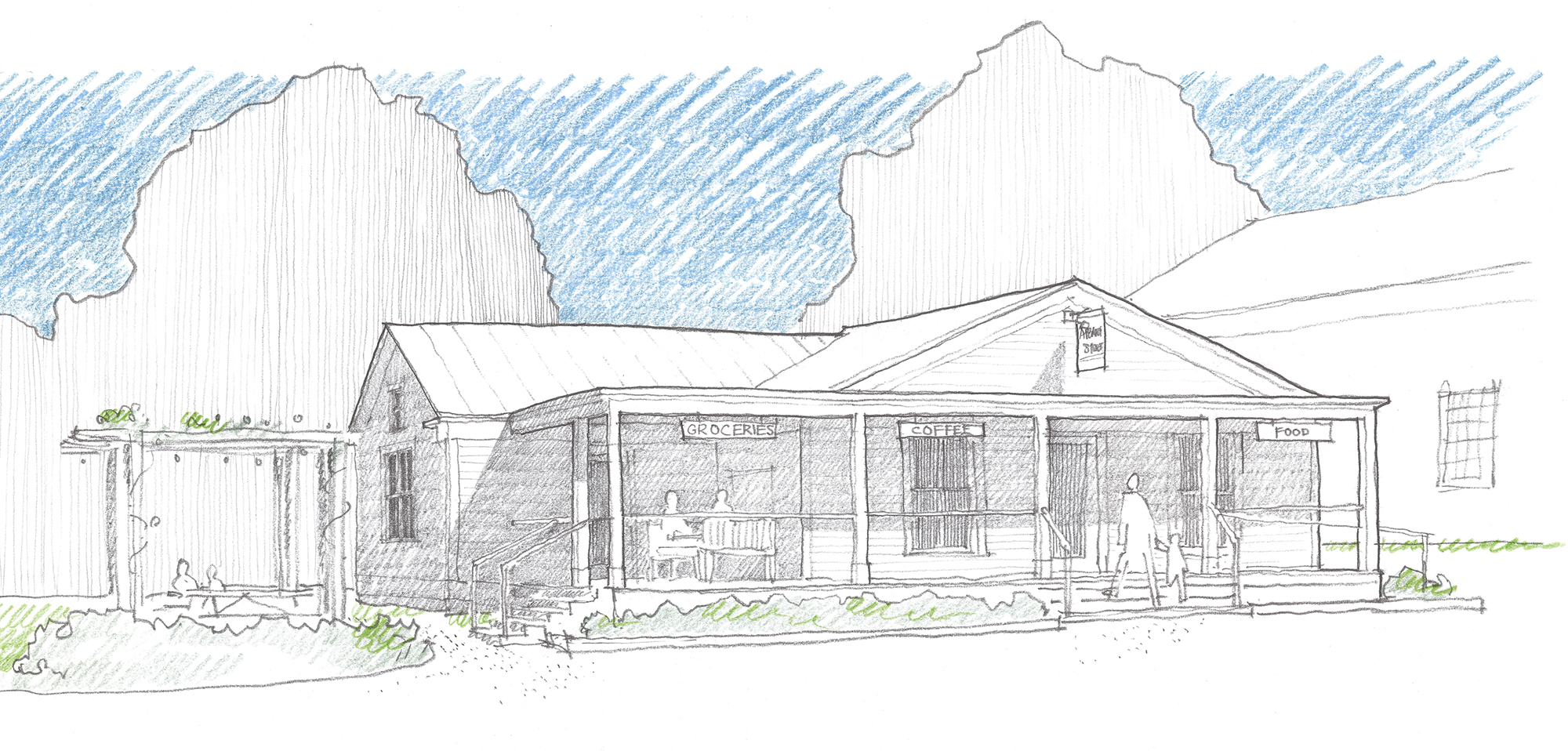 David's free-hand sketch of the proposed design of the Albany Community Store gave the project its first visualization since the fire.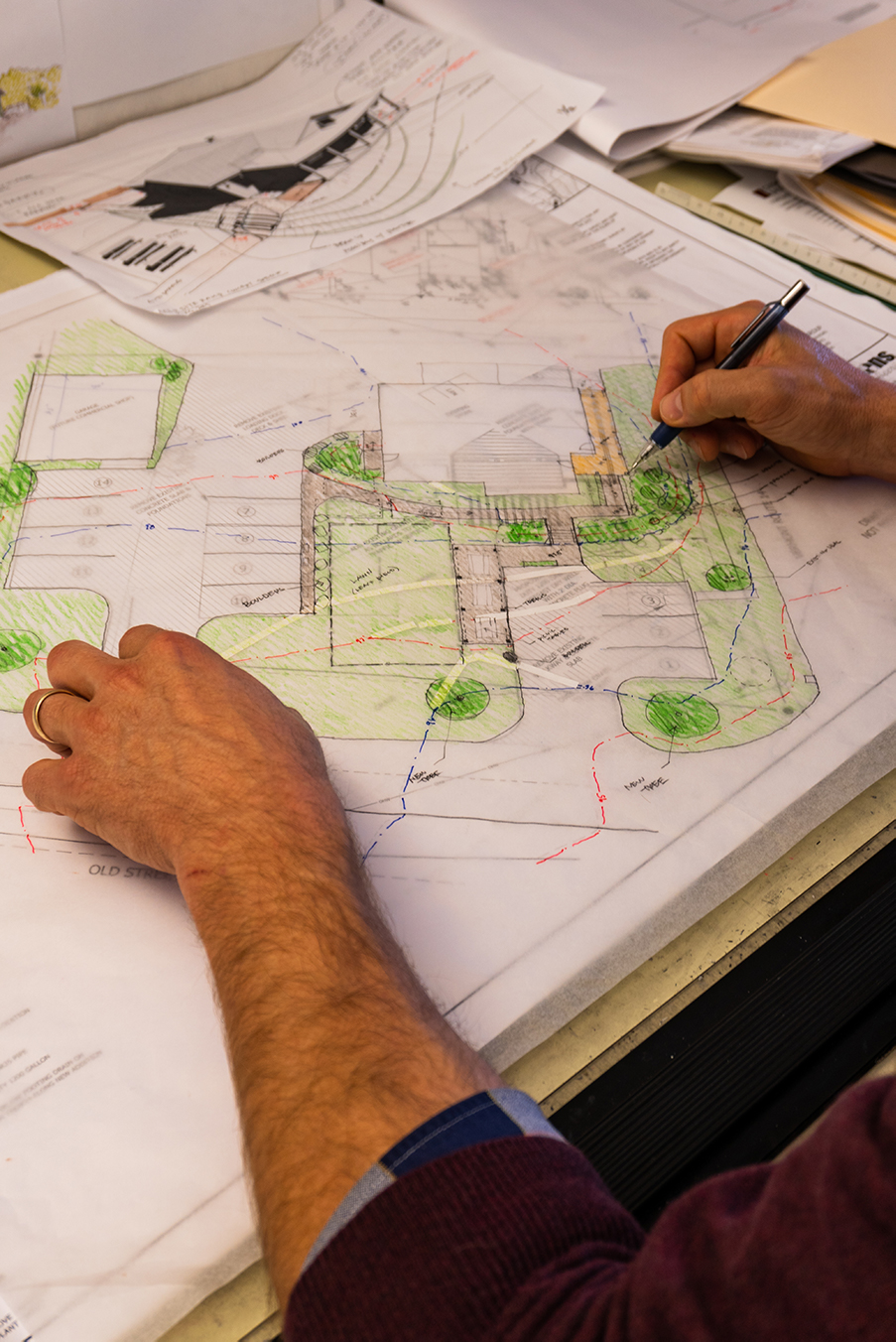 David Koschak adds the finishing touches to the site sketch plan for the Albany Community Store.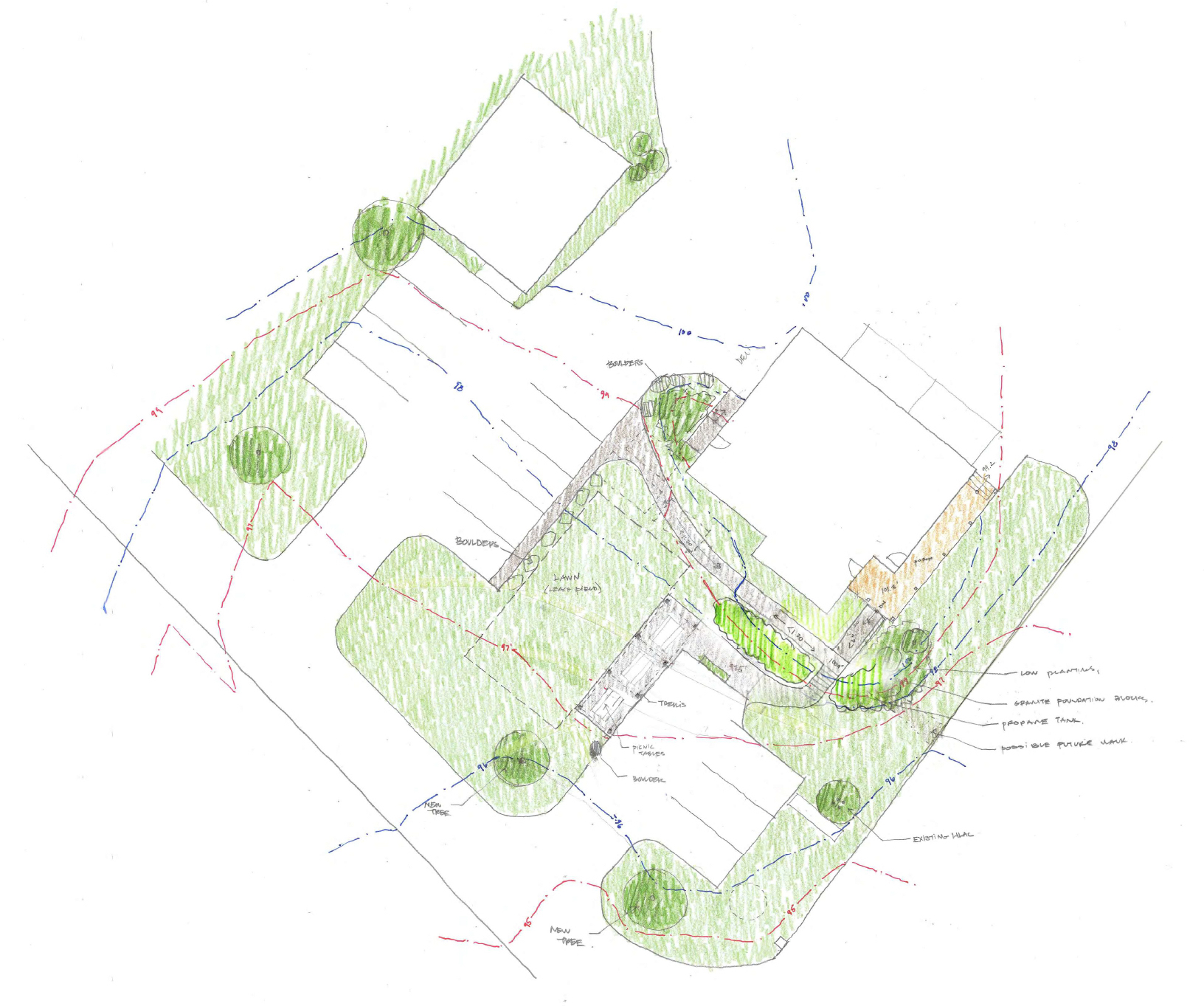 Finished site sketch of the Albany Community Store.
Related Posts