CDG Welcomes Jon Severinghaus to Design Staff
November 08, 2018
Cushman Design Group is proud to welcome Jonathan "Jon" Severinghaus to our design staff as a drafter. Jon has been a member of Cushman Design Group since 2015 when he joined the firm as an architectural design intern and marketing associate, coinciding with his return to school at Vermont Technical College to pursue a degree in Architectural and Building Engineering Technology.
Growing up in Vermont, Jon was fascinated by the buildings he interacted with; their composition, structure, uses, and majestic rural settings. As a child he enjoyed drawing buildings of interest and exploring his own creations on the drawing board.
His late grandfather, an architect in New York City from the 1930s to the 1970s, had long inspired him to pursue architecture as a career, however the path towards becoming a design professional initially eluded him. While completing a bachelor's degree in Economics from St. Lawrence University in 2009, his curiosity with and observation of buildings remained a key part of his personality. However, it wasn't until 2015 that his experience building his own home reinvigorated this long held passion and provoked a career change.
We are thrilled to now have Jon as a full-time member of our team, and grateful for the marketing initiatives that he has spearheaded, and the numerous design projects that he has contributed to over the past three years.
When not in the design studio, Jon can be found in Vermont's forests and hills mountain biking and back country skiing with his wife Shelly, or designing and building their latest project at their home in Morrisville, Vermont.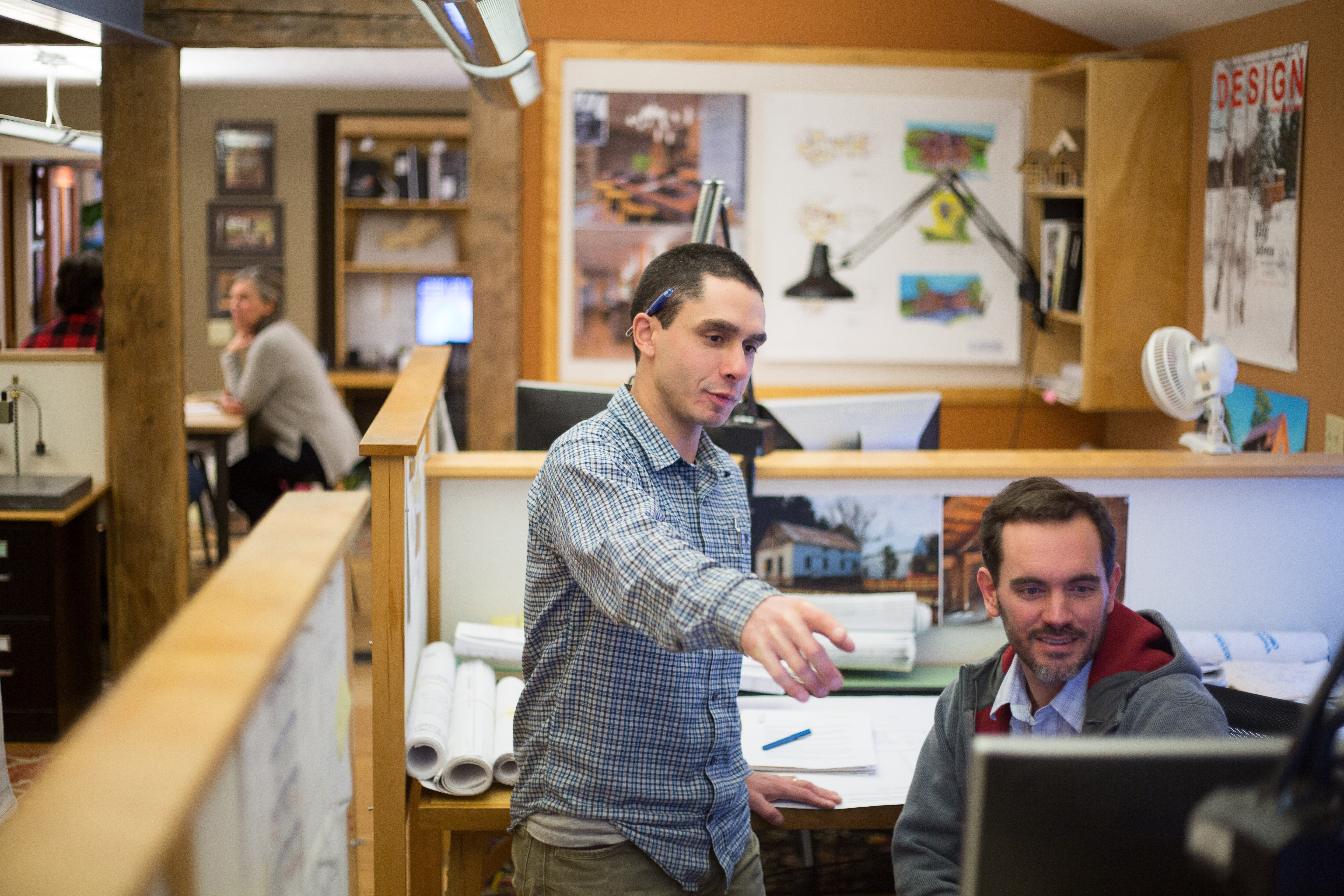 Jon (left) in the CDG studio working with Michael Perpall, CDG Architect. Photo: Lindsay Raymondjack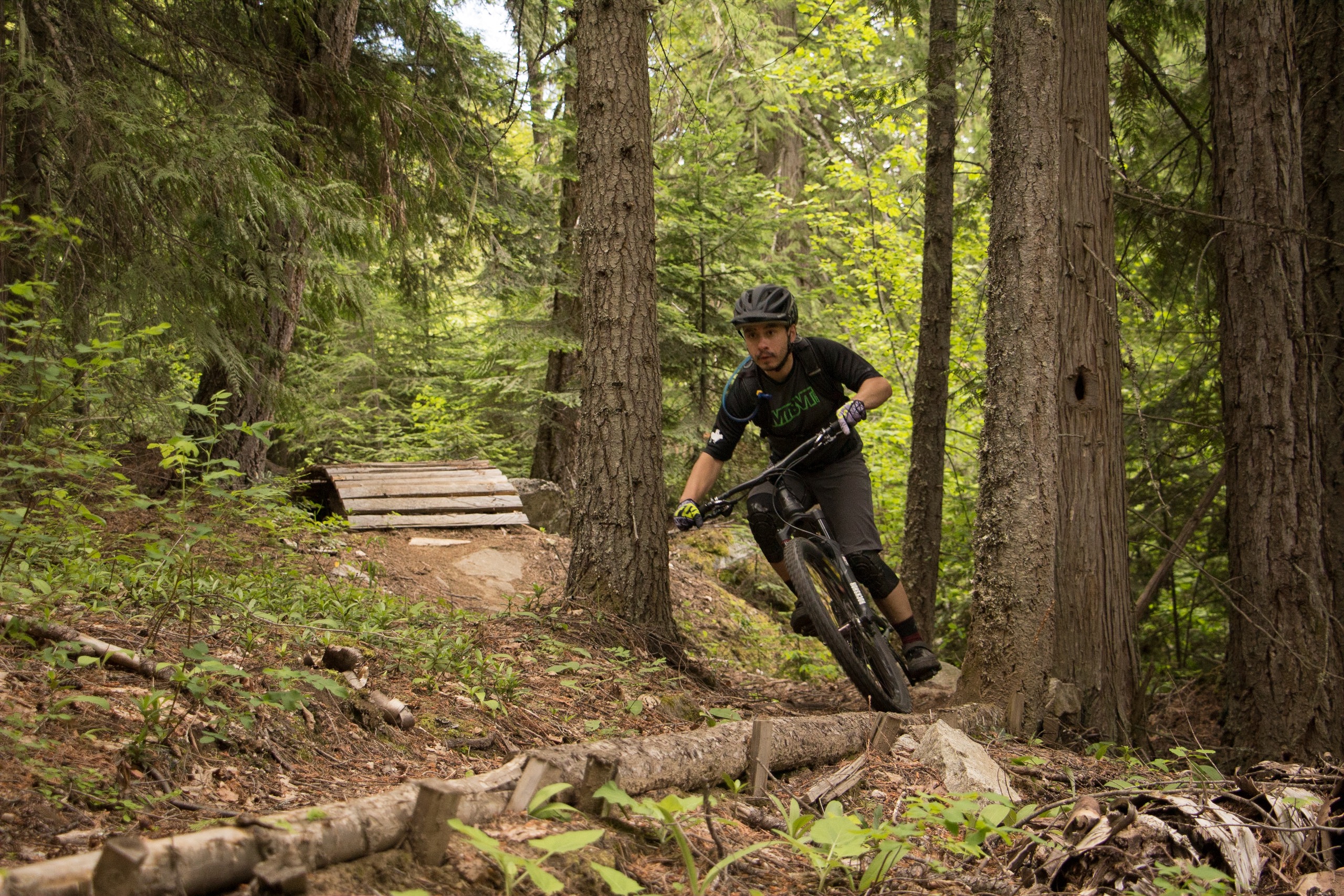 Jon deep in the woods of British Columbia in June 2018. Photo: Shelly Severinghaus
Related Posts